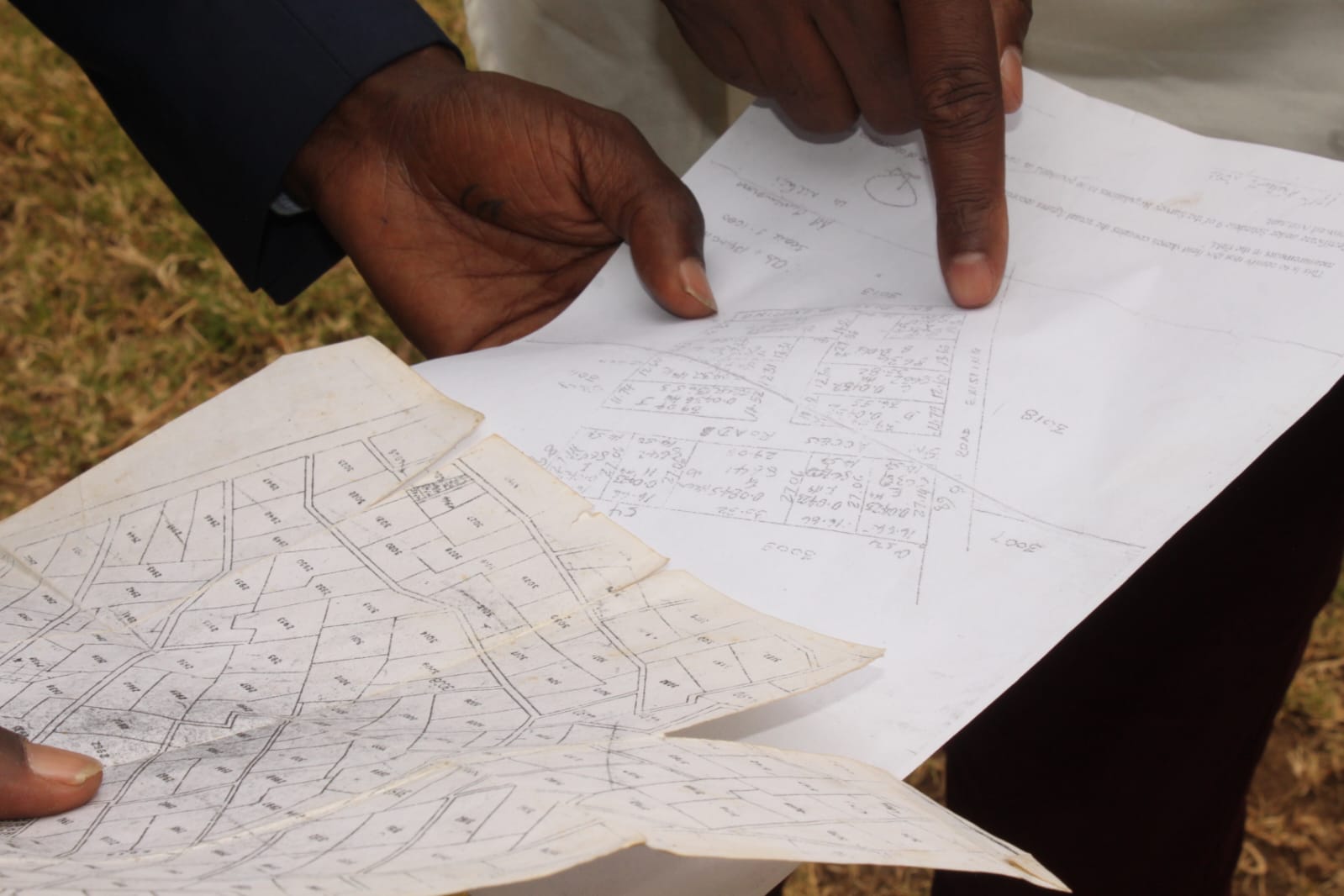 Lands Department maps out land for public utilities
Written by Nancy Naholi
Officers from the Department of Land Housing and Physical Planning today mapped out all the parcels of land that had been identified as suitable for the development of public utilities in the county.
The exercise was rolled out after the County's Department informed eligible firms and members of the public who own land to submit their expression of interest for the sale of land for various public uses across the county.
The team that the Department's Director Robert Kiprono led under the supervision of the Chief Officer Land and Physical Planning Changwony Catherine identified and assessed the parcels of land in Bahati, Subukia, Molo and Naivasha Sub-counties.
In his remarks, Mr Kiprono noted that the Department intends to procure parcels of land for various projects including the construction of water tanks to ease water supply to residents and the neighbouring settlements.
The move is also geared towards enhancing own-source revenue collection as well as improving business activities and investments
"The Department has in the past sourced for services of external valuers to carry out the valuation of the parcels of land to be purchased, however, it will be a thing of the past since plans are underway to collaborate with the National Government to realize the security of tenure for public utilities," remarked Mr Kiprono.
He added that land is the primary means of production for many people in Nakuru County, therefore sustainable use and management of land are critical in the growth and development of the county.
Some of the projects include; the construction of the Burugo water tank in Kiamaina, Bahati Sub-county, the construction of an access road leading to Kabazi hospital, Kiangari and Lasit in Subukia, the development of playfields in Arahuka, Subukia and construction of water storage tank in Kabazi, Subukia.
Others are the construction of the Karai fish market, the construction of access road in Duka, and the construction of ECDE classes at Sossion all in Naivasha Sub-county. These are among other projects lined up by the County Government.
The high urban population has caused pressure on the county's existing space for development and this calls for proactive and proper urban planning to address these urban shocks.
Also joining the field visits were technical officers from the Land Department and area MCAs.