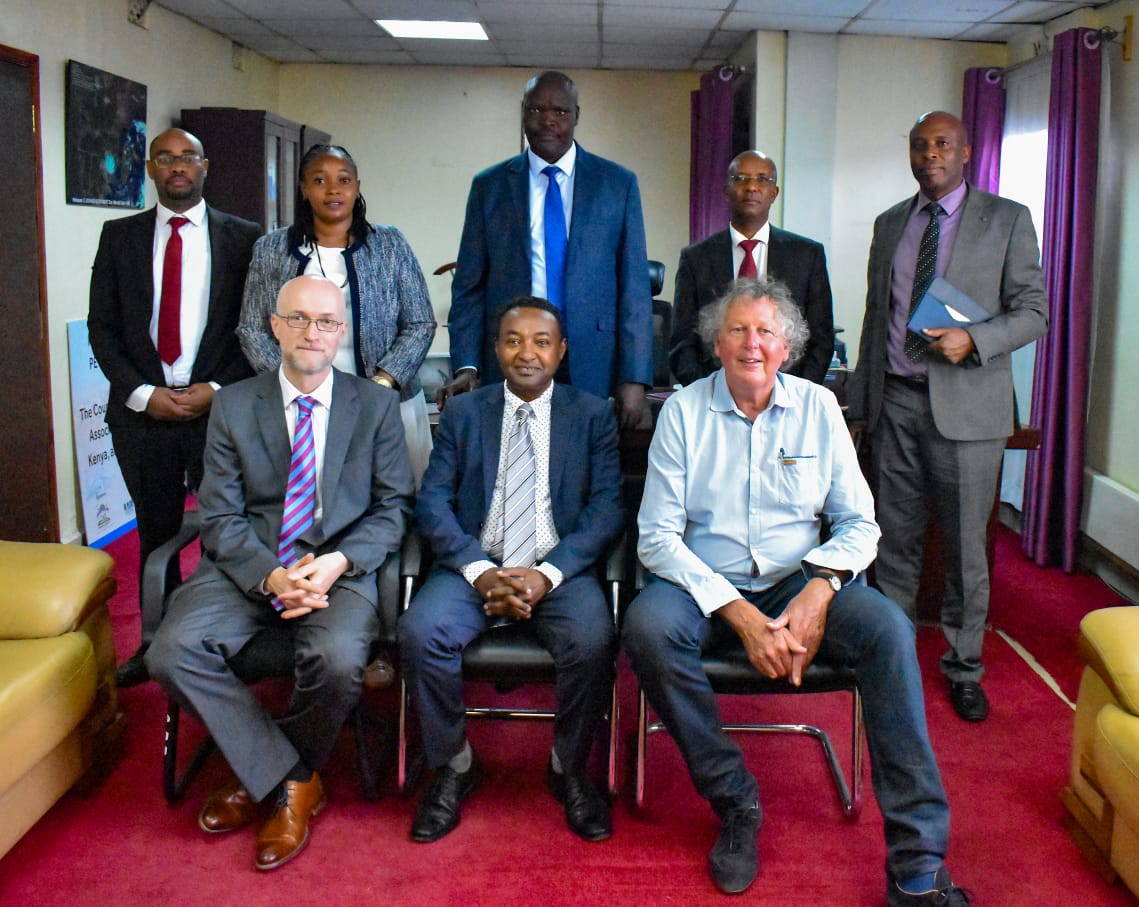 County partners with VEI- Dutch to implement projects in Water, Environment and Climate Change sectors
Written by Elmad Ogara
The Department of Environment, Energy, Natural Resources and Climate Change this morning received a delegation from Vitens Evides International (Vei-Dutch Operators) who are key partners in the water, environment and climate change sector.
The meeting was convened to chart the way forward, especially in addressing the effects of climate change on water security and curbing the non-revenue water menace that has greatly posed a challenge when it comes to the management of water resources.
"It is our sole duty to understand our roles in climate change adaptation and mitigation so we can address the issue of water security in our County," said the department's CECM Dr Nelson Maara.
In addition, the plenary was keen to note that this is the time for implementation of available recommendations having conducted a number of studies on some of the proposed projects such as the Sponge City Concept.
The plenary also established that quarries often pose a challenge to the riparian ecosystem with many proposing that the county executive arm be engaged in developing and enhancing the existing laws and policies.
This will be done with the aim of ensuring that firms and private investors in the mining sector are tasked with the responsibility of rehabilitating land upon exhausting the mines to address the negative impacts including poor infiltration for groundwater recharge.
The partners pledged to also chip in on the finalization of the last mile water distribution project- Itare dam, Chemususu and Turasha dams that will boost water production in line with the future consumption projections.
Also present were Ms Margaret Wanjiru- CO Water and Sanitation, Mr Kennedy Mungai- CO Environment Energy, Natural Resources and Climate Change and MDs for the three water utilities NAWASSCO NARUWASSCO & NAIVAWASSCO.