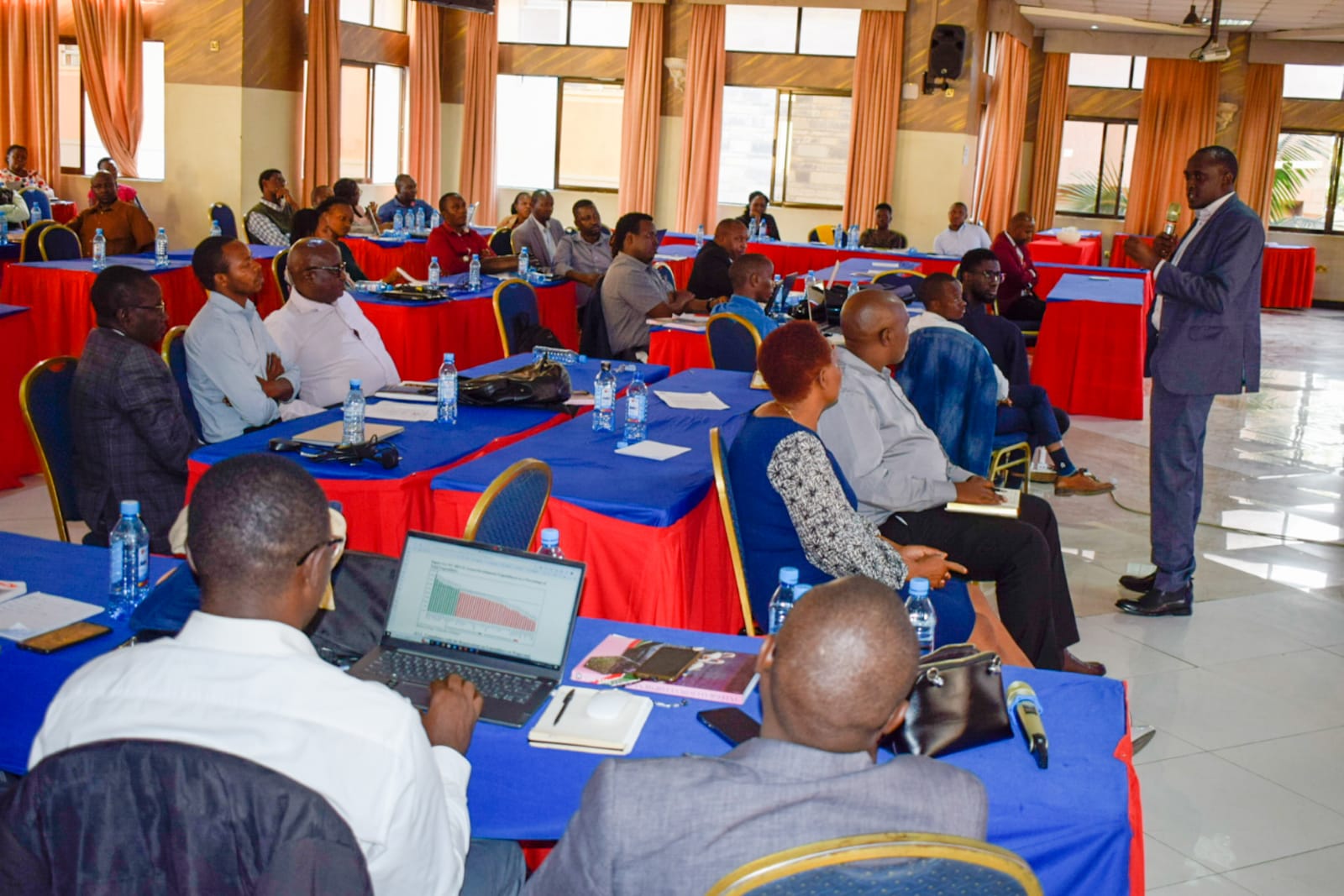 County Secretary Urges Public Servants to be agents of Positivity
Written by Ruth Magak
The County Secretary and Head of Public Service, Dr Samuel Mwaura joined the County multi-sector team during the County Integrated Development Finalization workshop.
The Head of the Public Service, on behalf of the county administration, guided the team to ensure that the CIDP aligns with H.E Governor Susan Kihika's blueprint and flagship projects. He asked the various sectors to ensure the five-year plans they are making align with the governance priorities which are in the interest of residents of Nakuru.
Dr Mwaura commended the efforts the teams from different sectors have put into developing this integrated plan and assured them of support from the office of H.E Governor Susan Kihika.
"Public Servants are the accelerators of service delivery. You play a big role in the implementation and sustainability of all the plans made to benefit the residents of Nakuru, and we must support you. We, therefore, urge you to be agents of positive information as you give your services to the residents of Nakuru," he noted.
Accompanying him was the Chief Officer, Office of the Governor Mr Mwaura Newton, and the Chief Officer for Economic Planning, Ms Evelyn Kakai among others.