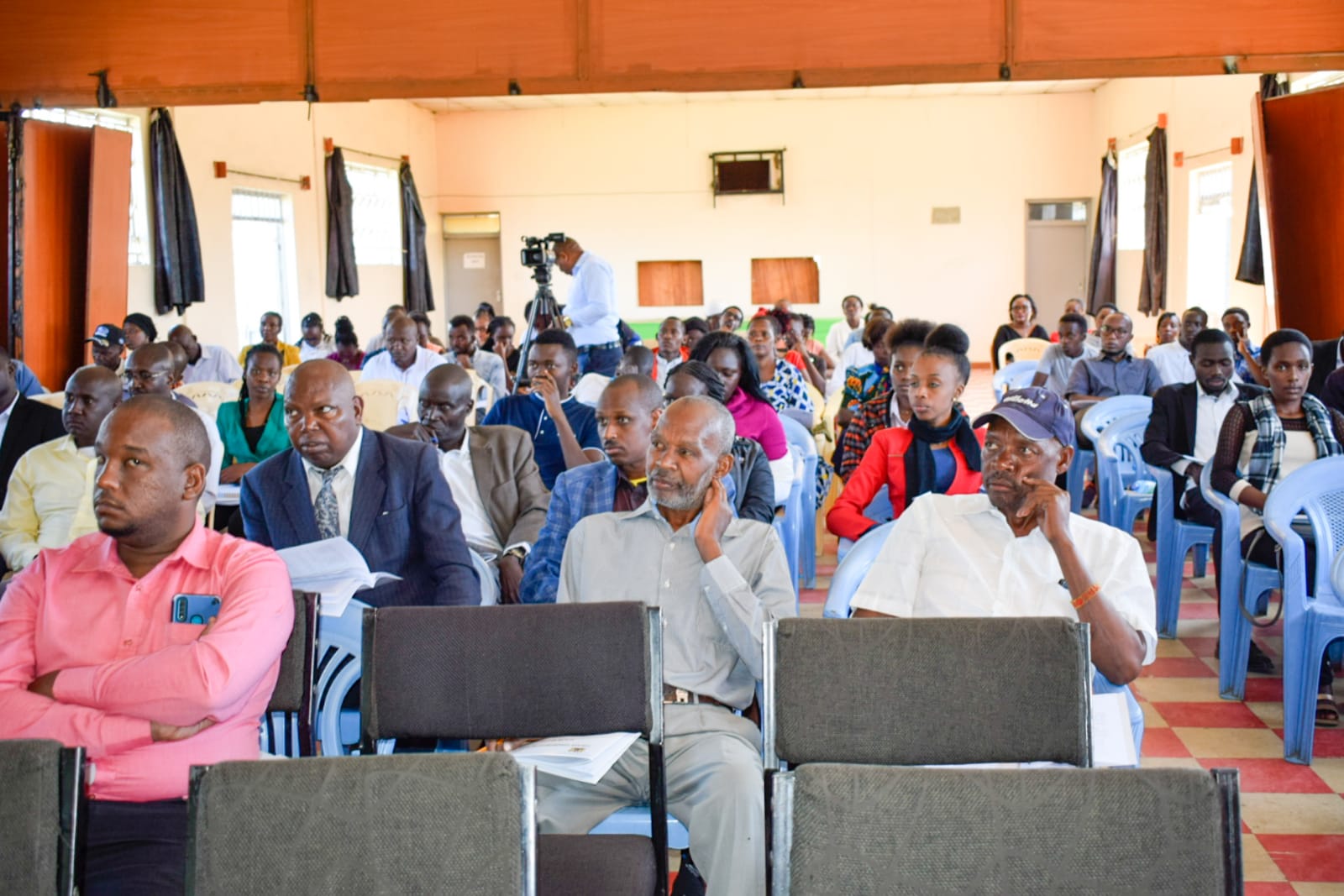 Public Participation ongoing on the County Fiscal Strategy Paper
Written by Brenda Chelang'at
Nakuru county government stakeholders and members of the public are participating in a forum that takes part in all the 55 wards within Nakuru county on the Medium-Term Expenditure Framework- MTEF.
The Health Sector today opened the presentation of their reports while receiving feedback from members of the public concerning what the county Department plans to do regarding revenue, expenditure, and debt management over the medium term in Health and various sectors.
The MTEF helps in setting out the county fiscal and budget framework by circulating broad strategic priorities and policy goals that guide the budget-making process in the financial year 2023/2024.
The County Fiscal Strategy (CFSP) underpins the county fiscal and budget framework by laying out strategic priorities and fiscal policy.
Public participation in the MTE is important in facilitating the political, economic, and social-cultural growth of the country through effective legislation, objective oversight, and representation.
Members from the Department of Health sector, Social Protection sector, Water and Environment today took part in the presentation stating priorities and strategic goals they plan to meet in the coming financial year.
County Director of Medical Services, Dr Daniel Wanaina, said that the health sector's goals are to reduce inequalities in health services and reverse the downward trend in health-related outcomes in the county.
The Department of Health has set out strategic priorities to improve oncology services, community services, universal health coverage, automation of health services, operationalization of the upgraded Health facilities, and recruitment and promotion of staff.
Members of the Public applauded the Health Department for a commendable delivery of service to residents. They promised to back up H.E Governor Susan Kihika's agenda to ensure the quality of Healthcare Service provision for the residents of Nakuru.