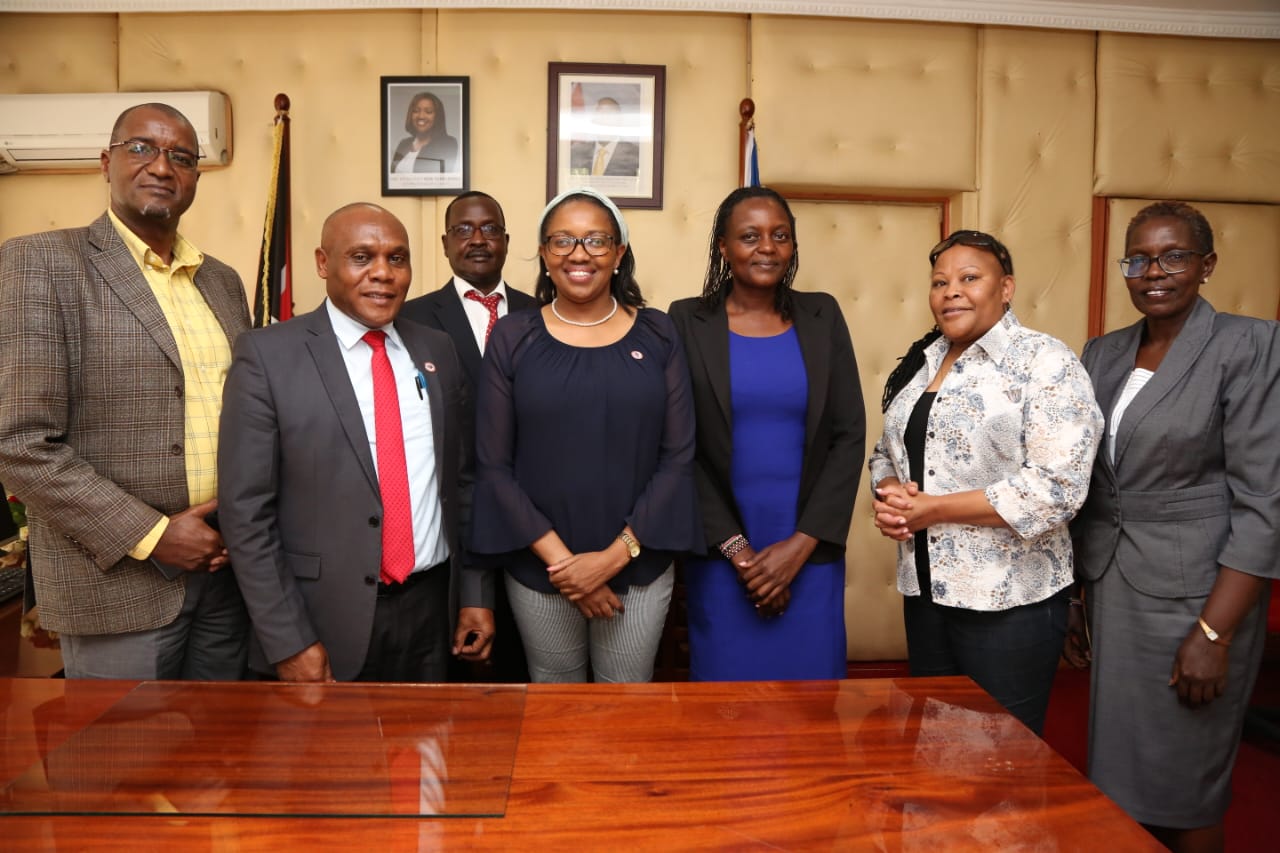 Governor Kihika pledges to step in and salvage Egerton University
Nakuru Governor H E Susan Kihika today pledged to petition the National Government to overhaul the top management of Egerton University to save the institution from imminent collapse.
Governor Kihika, who hosted the members of the Universities Academic Staff Union (UASU), Egerton University Chapter said she was now armed with adequate grounds to lobby the National Government to send Vice Chancellor, Prof Isaac Kibwage and his top management team packing.
"I now have adequate facts and grounds to fight for the removal of the Vice Chancellor and his team. Egerton is the only university domiciled in this County and we are not going to allow this eminent institution of research to go down," she said.
Governor Kihika, while sympathizing with the teaching staff at the University who are owed Sh2 billion by the institution, said she had initially petitioned President William Ruto to effect changes at the University without adequate facts.
"I have raised this matter with His Excellency the President before but I didn't have the facts. But now that I have, I will see to it that the changes are made at the University," she said.
The Egerton University Chapter of UASU officials, led by their secretary, Dr Grace Kibue, listed a litany of grievances as they accused Prof Kibwage of high-handedness, intolerance and a witch hunt against staff. They accused the VC of running down the institution by accumulating debts amounting to Sh9 billion, failing to pay staff and seeking to drop key divisions which define Egerton as a university.
"He is killing the strategic and important university divisions and departments by scrapping the Division of Research and Extension which threatens donor funding/partnerships and community outreach," she said.
Dr Kibue listed withholding staff salaries for three months against court orders, construction of the KOKEB Complex and Chancellors Chambers at the detriment of not paying worker's salaries, the temerity to disobey court orders and poor financial management and accounting practices as some of the grievances against the VC.
She called for the immediate removal of the VC and payment of salaries as immediate remedies to save the university from collapse.
"We demand a complete overhaul of the University management and Leadership (Management Board and Council). The University management to immediately comply with court orders and judgments and revert all workers' salaries to 100 per cent," she said.
While acknowledging that other universities were also faced with financial challenges, Dr Kibue argued that they were still paying staff salaries, unlike Egerton University.