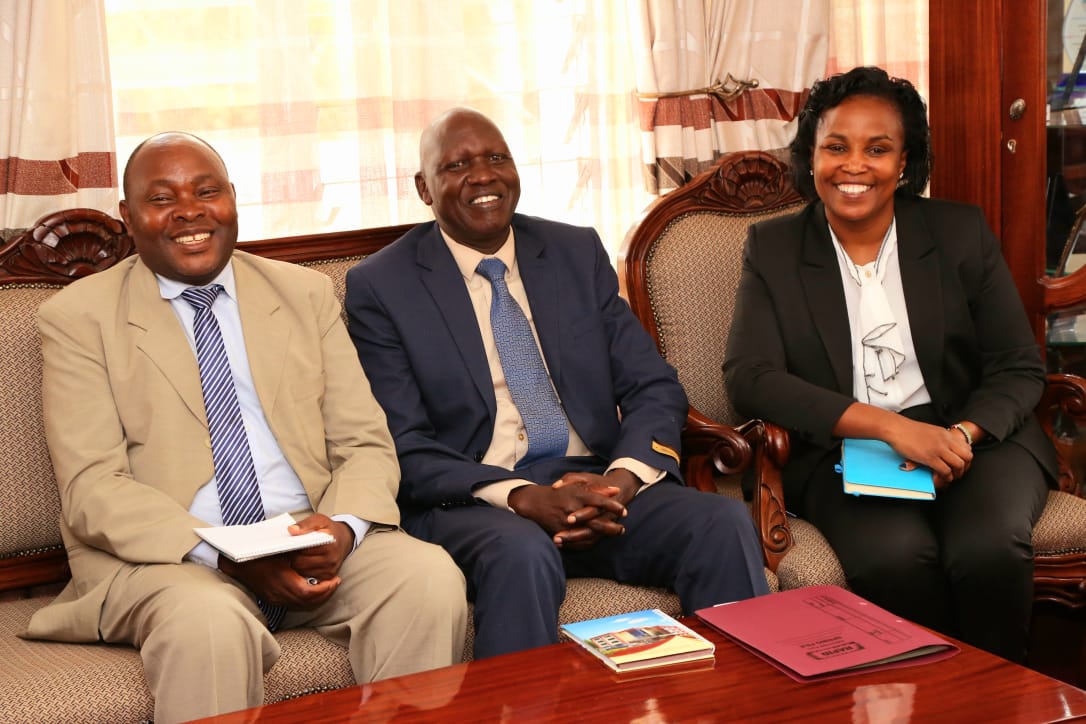 Nakuru receives more programs to enhance youth capacities
Nakuru Governor H.E. Susan Kihika has today urged the International Labour Organisation to increase the number of vocational training institutions in the County in its skills development program.
The Governor, who hosted the ILO delegation in her office led by the East African Regional Director, Mr Wilson Chibebe, argued that Nakuru was a vast County as she urged ILO to increase the number of institutions in its program from the current two to 11.
"Your program goes a long way in helping us to equip our youth with skills because as a county, we can do this much but with partners like you, we can do much more. I suggest that you increase the number of vocational training centres in your program to 11 so that each constituency has one," she said.
Governor Kihika lauded ILO for its initiative to develop the skills of the youth in select vocational centres in the county, stating that preparing the youth for employment was one of the key pillars of the Kenya Kwanza campaign.
"Training thousands of our unemployed youth to equip them with skills so that they can get jobs was a key component in our campaign as Kenya Kwanza. We are receptive to initiatives such as this to help our youths get ready for the job market," she added.
Mr Chibebe and his delegation were on a courtesy call to update the Governor on the second phase of ILO's Public Private Development Partnerships program in which the organization works with relevant technical institutions to enhance their capacities to deliver demand-driven skills training and create linkages with industries, attachments, internships and mentorships.
In this program in Nakuru, ILO is financed by the Embassy of Sweden while Kenya Electricity Generating Company (KenGen), provides internships and other placements. The first phase of the projects involved one vocational training centre in Naivasha and another in Narok in area close to KenGen plants in Nakuru County.
"We are working together with the Embassy of Sweden and there is a tacit confirmation on the next phase. We will know, through discussions with technical teams and the embassy, whether we can add more than two or three vocational centres. As of now, we are sure of two," said Mr Chibebe.
Governor Kihika challenged ILO to bring on board the Geothermal Development Corporation (GDC) which was also drilling steam in the County. "GDC needs to be brought on board so that you can add a vocational centre from Bahati," she said.
Mr Chibebe said apart from training the youth in skills in the vocational centres, they will seek to update the lecturer and training equipment in the centres to reflect advances in technology. "We are keen on re-skilling and re-tooling vocational training institutions," he said.
Governor Kihika termed the second phase as timely, noting that Nakuru County has been included in the housing program by President William Ruto with an estimated number of 5,000 houses. Consequently, she said, they will require masons, plumbers, electricians, and painters.
"It is a big cog in moving forward. We have a saying that preparation meets opportunities," she said.