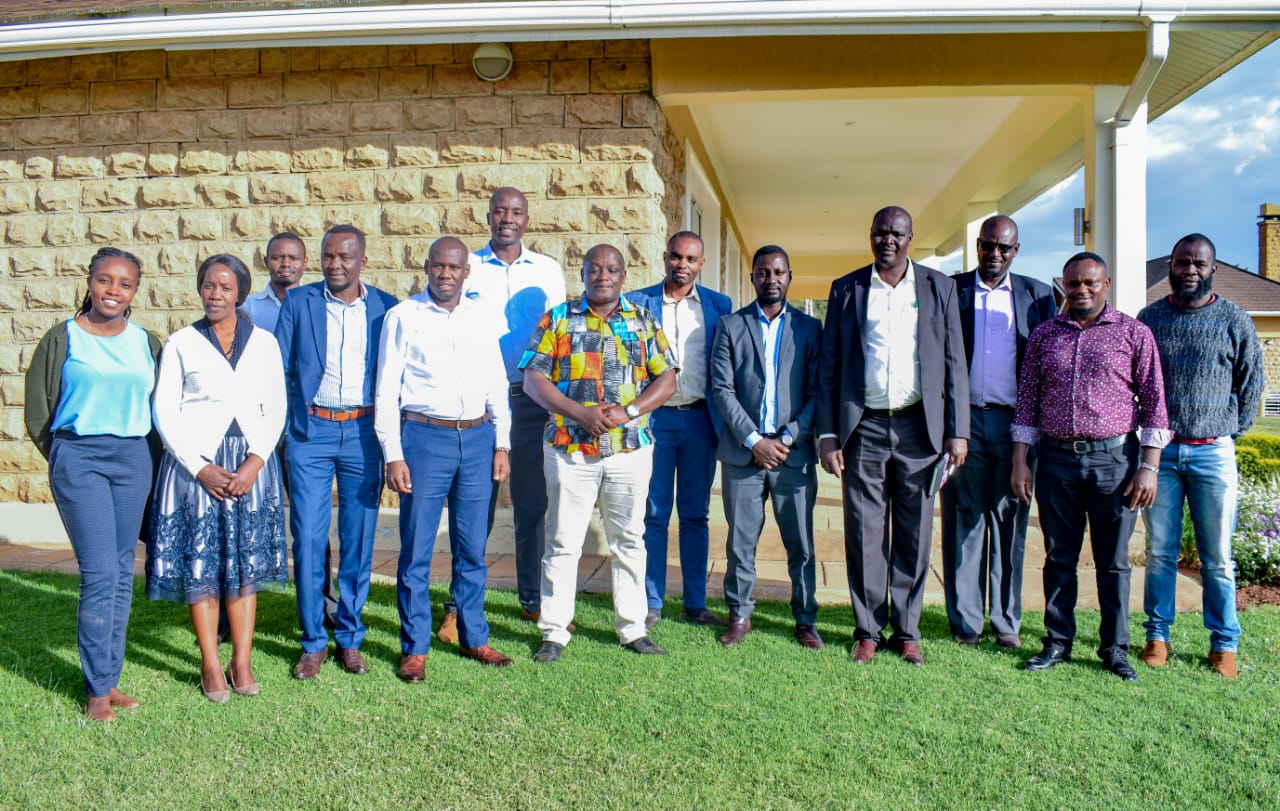 County engages stakeholders in the Environment sector
Written by Elmad Ogara
The Department of Water, Environment, Energy, Natural Resources and Climate Change today held a stakeholders Planning meeting meant to chart the way forward on the projects affiliated with the directorate of Environment and Climate Change.
The CECM for the department, Dr Nelson Maara, lauded the stakeholders' immense support, especially during the formation of the Ward Climate Change Planning Committees.
"We want to encourage all our partners and all other potential stakeholders to invest in people-centred projects that provide locally made solutions and bring about strategic benefit where they earn a living," added Dr Maara.
The workshop also provided an opportunity to discuss the issues surrounding the protection of catchment areas and the riparian ecosystem within the county which play an essential role in climate change adaptation and access to good quality water.
"Having met the key requirements of the Financing for Locally-Led Climate Action (FLLoCCA) Programme, Nakuru County is ready to spend and utilize the funds to address the adverse effects of climate change and mitigation on matters environment, " said Environment Chief Officer, Mr Kennedy Mungai.
Other speakers present also reiterated the department's leadership in calling for a review of policies and legislations to create an enabling working environment for the stakeholders and the County Government to come up with sustainable energy and climate change solutions.
The partners present were Slum Dwellers International (muungano wa wanavijiji), Stockholm Environment Institute, GIZ-CoM SSA and NARUWASSCOAL
Also present was the Chief Officer for Water and Sanitation, Ms Margaret Kinyanjui and Architect Kamau Kuria, Chief Officer of Housing and Urban Development.