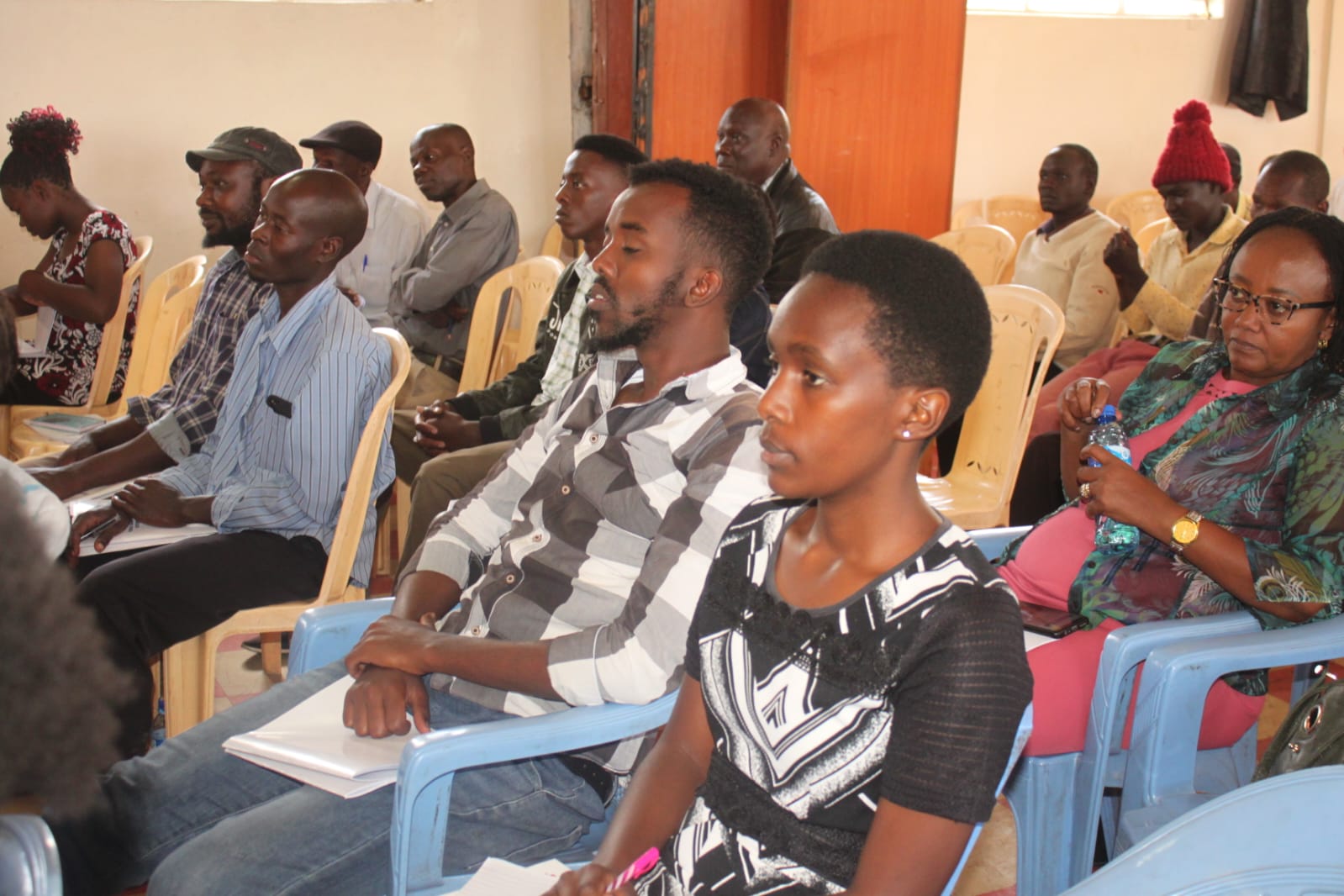 Residents continue giving views on the ongoing CFSP forum
Written by Nancy Naholi
Residents of Nakuru County today took part in a public hearing on presentation of the sectoral proposals for Nakuru County Fiscal Strategy Paper (CFSP) 2023 and Medium Term Expenditure Framework budget (MTEF) 2023/2024 – 2025/2026.
The County's CFSP 2023 is prepared as provided under section 117 of PFM Act of 2012 which sets out the county priority programmes to be implemented during the financial year 2022/2023 and over the MTEF period.
The one-week forum which kicked off on Monday at Soilo Agricultural Hall has been organized by the County's Department of Budget and Economic Planning.
Speaking during the hearing while presenting the City's report, Gitau Thabanja, the City Manager highlighted key development projects that have been undertaken under the City management.
Some of the projects highlighted include the construction of non-motorised transport along a section of Kenyatta Avenue and Moi Road, the ongoing refurbishment of Afraha stadium to international standards, construction of stormwater drains and missing link roads among others.
"To keep this development pace, the focus of CFSP 2023/2024 is geared towards completing developing projects initiated in the previous periods and putting the County Government on a stable fiscal ground," he said
Mr Thabanja noted that the City through the leadership of H.E Governor Susan Kihika has continued to record positive economic development as a result of improved infrastructure and significant investments in other sectors through joint collaborations and public-private partnerships.
Members of the public were assured that the administration has developed a robust and inclusive public participation framework that would strengthen engagements with residents across the county.
This was echoed by Mr Kamau Kuria the CO in charge of Housing and Urban Development while he led the Land Department's presentation.
"We will establish more platforms at the sub-counties to facilitate regular interactions between the government and the public on service delivery issues affecting the county," remarked the CO.
The Land Department is yet to roll out a number of projects and programs that will positively affect service delivery to the citizens including the development of an alternative dispute resolution system to address the backlog of court cases, construction of affordable housing units, provision of essential services for the differently abled (PWDs) review of the valuation roll regulations among others.
The participants urged the County Government to establish a functional framework for effective engagement with Resident Associations and other community groups.
Members from the Naivasha Municipality and Office of the County Attorney equally did presentations on their departmental objectives and sector priorities.