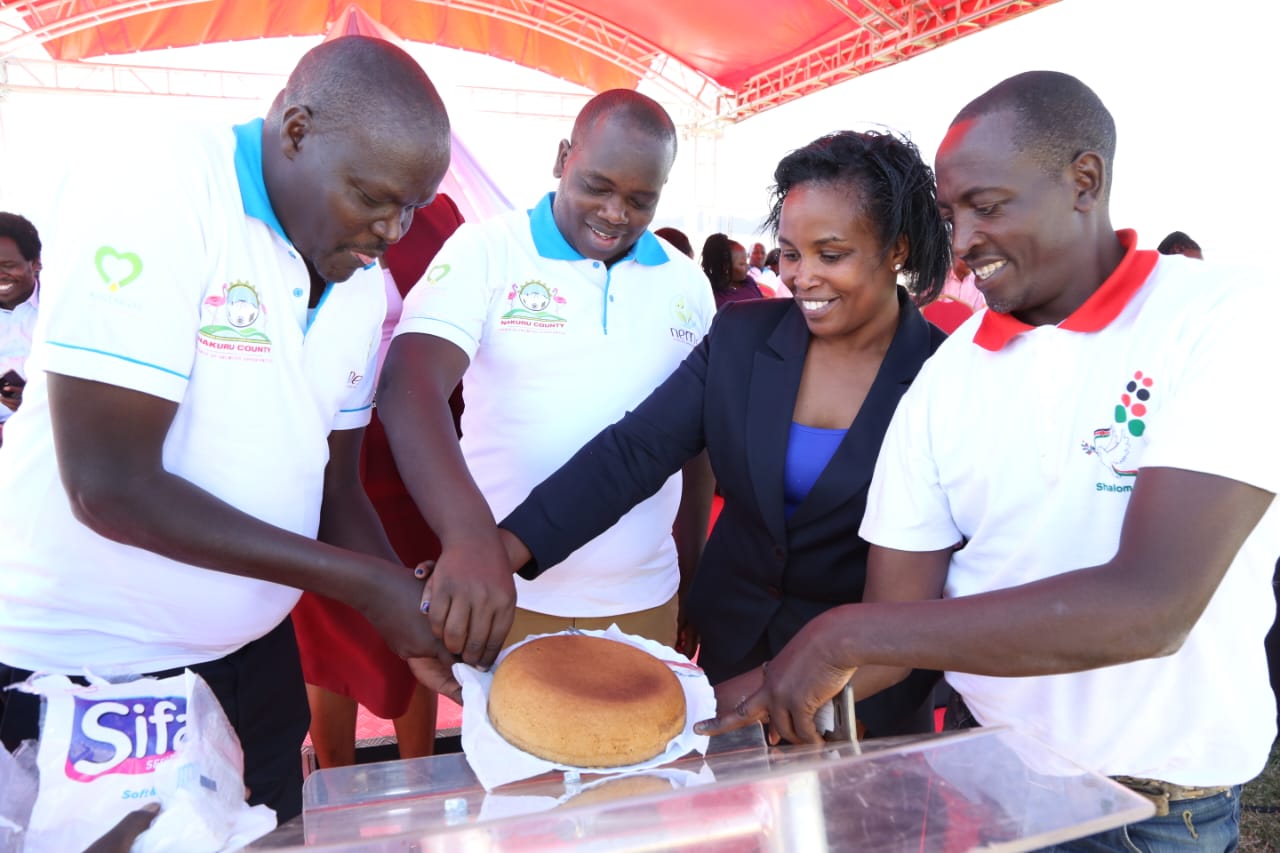 Nakuru joins the world in celebrating World Wetlands Day
The World Wetlands Day, celebrated annually on 2 February, aims to raise global awareness on the vital role of wetlands for people and the planet. This day also marks the date of the adoption of the Convention on Wetlands on 2 February 1971, in the Iranian city of Ramsar.
Nearly 90% of the world's wetlands have been degraded since the 1700s, and we are losing wetlands three times faster than forests. Yet, wetlands are critically important ecosystems that contribute to biodiversity, climate mitigation and adaptation, freshwater availability, world economies, and more.
Today, Nakuru Country joined the world in commemorating the World Wetlands Day at Lake Solai.
CECM for Environment, Water and Sanitation Dr Nelson Maara together with the Environment Chief Officer Mr Kennedy Mungai were the host of the event that attracted other leaders including the CECM for Education Zipporah Wambui, CECM for Agriculture Leonard Bor, Chief officers and Members of the County Assembly.
They brought together the community, stakeholders and the government in evaluating the achievements arrived at by the County and how to improve Lake Solai and other wetlands in the county.
Dr Maara took time to highlight the Governor's speech in regards to restoration of wetlands in the County and her resolution to make them pollution free by implementing United Nations Environmental Program act on wetlands protection.
He assured the community of support from the County Government to enable them market the various sports and traditional artifacts that will in turn be used as tourists attraction.
CECM for Agriculture Leonard Bor emphasised on conservation farming, asking local communities to plant more trees to help clean the water and prevent siltation of the lake.
The lake that is 1.87 km in diameter and 137 meters deep has become a source of attraction to local tourists due to its location, presence of fish and boat riding.
Local communities led by area MCA Nixon Morogo thanked Governor Susan Kihika for recognising their heritage and making this an annual event. They asked the County Government to fasttrack on the construction of a heritage site in the area, training of divers and provision of fish cooling facilities for them.
National Environmental Management Agency (NEMA) officials asked locals to work on pollution as it the greatest contributor to degradation of flora and fauna.
Planting over 10 million trees is a priority towards achieving the set 10 billions trees target by Kenya Kwanza Government. As a result control of soil erosion and cultivation near river banks will reduce gradually.
This event will be done yearly with various wetlands around Nakuru playing host.