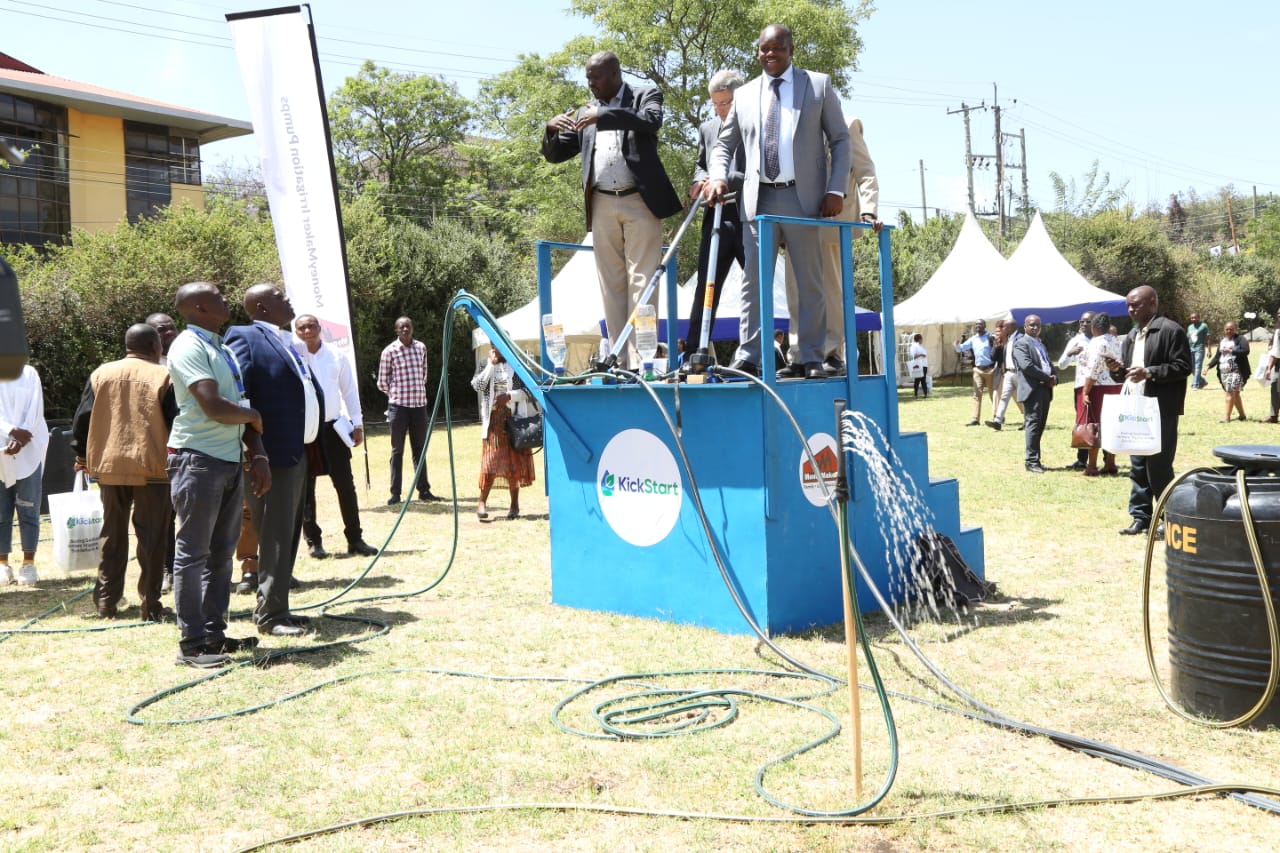 Farmers urged to adopt new climate-smart technology for irrigation
Written by Mercy Kihugu
80% of Africa's poor are smallholder farmers, and the vast majority of them rely on seasonal rains to grow their crops. Farmers plant and harvest at the same time, flooding the markets at low prices and leaving much of their crops to rot before it is eaten or sold.
This dependence leaves household incomes and food security vulnerable to long dry seasons and unreliable rainy seasons, trapping many in a cycle of subsistence and poverty.
This was highlighted during the launch of the money maker starter pump launch by Agriculture CECM Leonard Bor where he noted the importance of farmers investing in water harvesting and storage and irrigation systems since they provide great opportunities for growth and development in the agricultural sector.
"Currently the acreage under irrigation is 1000Ha and the administration under the leadership of H.E Governor Susan Kihika plans to increase this to 2500Ha across the county," added the CECM.
Additionally, he commended Kickstart International for coming up with an efficient and fuel-independent irrigation kit that is affordable to farmers.
He was joined by Environment CECM Dr Nelson Maara who also encouraged farmers to adopt new climate-smart technology which is resilient to the speedy climate change.
Dr Maara also urged farmers to plant trees to help boost rainfall and contribute to climate change mitigation and adaptation in the county.
KickStart International Chief Executive Officer Dr Martin Fisher said the company seeks to continue promoting climate-smart irrigation technologies, which enable smallholder farmers to make their own rain, significantly increasing yields, and incomes, and providing a real path out of poverty.