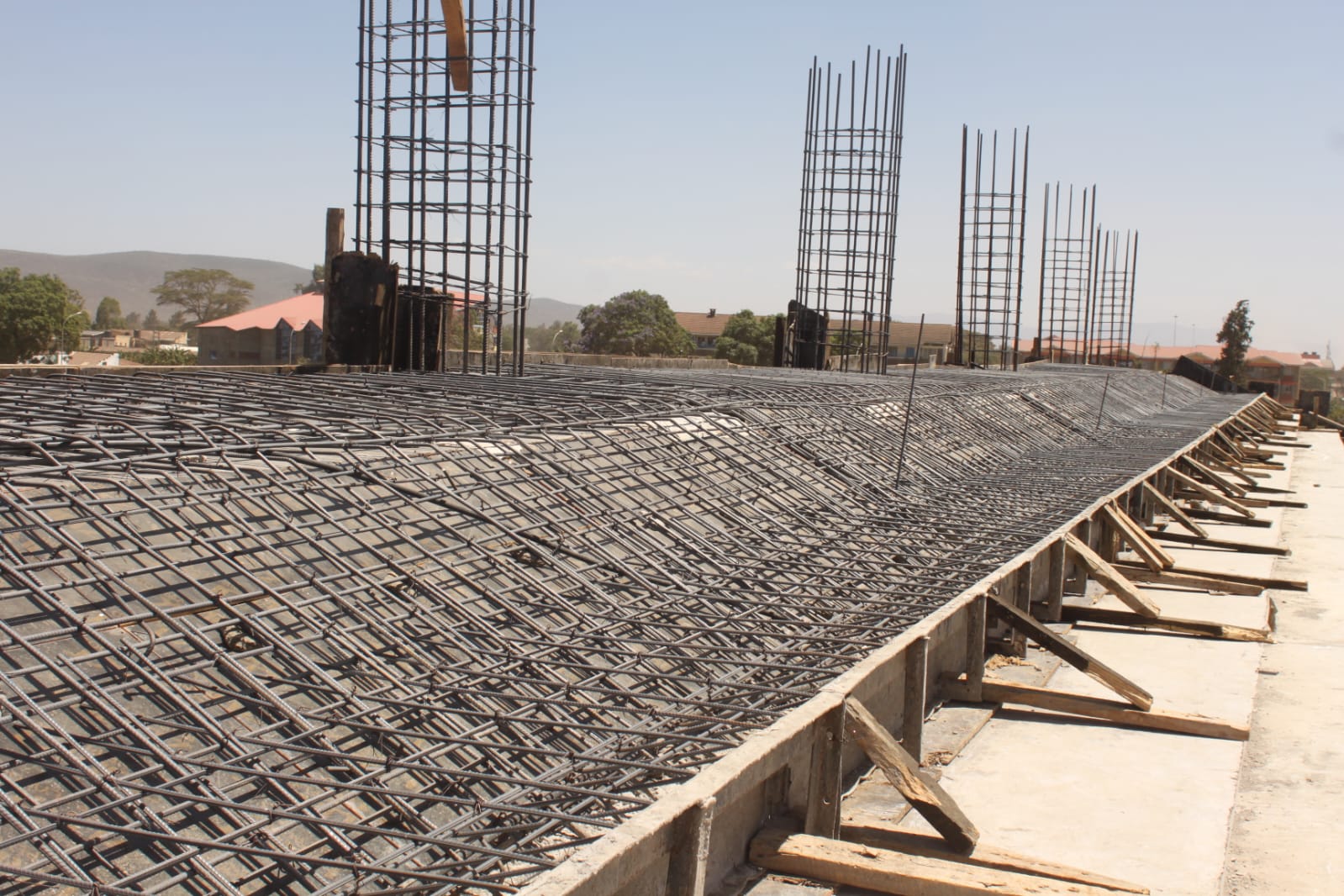 Refurbishment of Afraha Stadium more than 50% complete
Written by Nancy Naholi
The Land, Housing, Physical Planning and Urban Development Department Hon CECM John Kihagi today took a site visit to inspect the progress of works on the refurbishment of Afraha stadium. The stadium is being constructed to international standards at a cost of Ksh 650 million.
Speaking while touring the stadium for a routine inspection to assess the progress of the facility, Kihagi said the construction was progressing well and that the project had gathered speed.
Mr Kihagi who was accompanied by the City's Vice Chair Jepta Rono noted that the facility being one of the important sporting infrastructures in the County, there is a need to expedite works and ensure completion as per the contractual period.
"After completion of the project, the arena will allow the youth to nurture their talents in a conducive environment," he remarked emphasising the importance of completion timelines
He further noted that the first phase of the rehabilitation works was at 55% complete adding that the upgraded stadium would place Nakuru City as a premier sporting and conferencing destination.
According to the Clerk of Works Mr Harrison, the project's work plan, entails the construction of an Olympic-size swimming pool, an indoor training area, new running tracks and outdoor game facilities.
It was noted that both the Lands Department and the City Management would host bi-weekly site meetings to monitor the progress of the project to completion
The project is being funded by the World Bank under the Kenya Urban Support Program (KUSP) initiative.
Also joining the inspection team were City Manager Gitau Thabanja, City's Environmental Officer Sheila Kimoning' and the contractor Lexis.