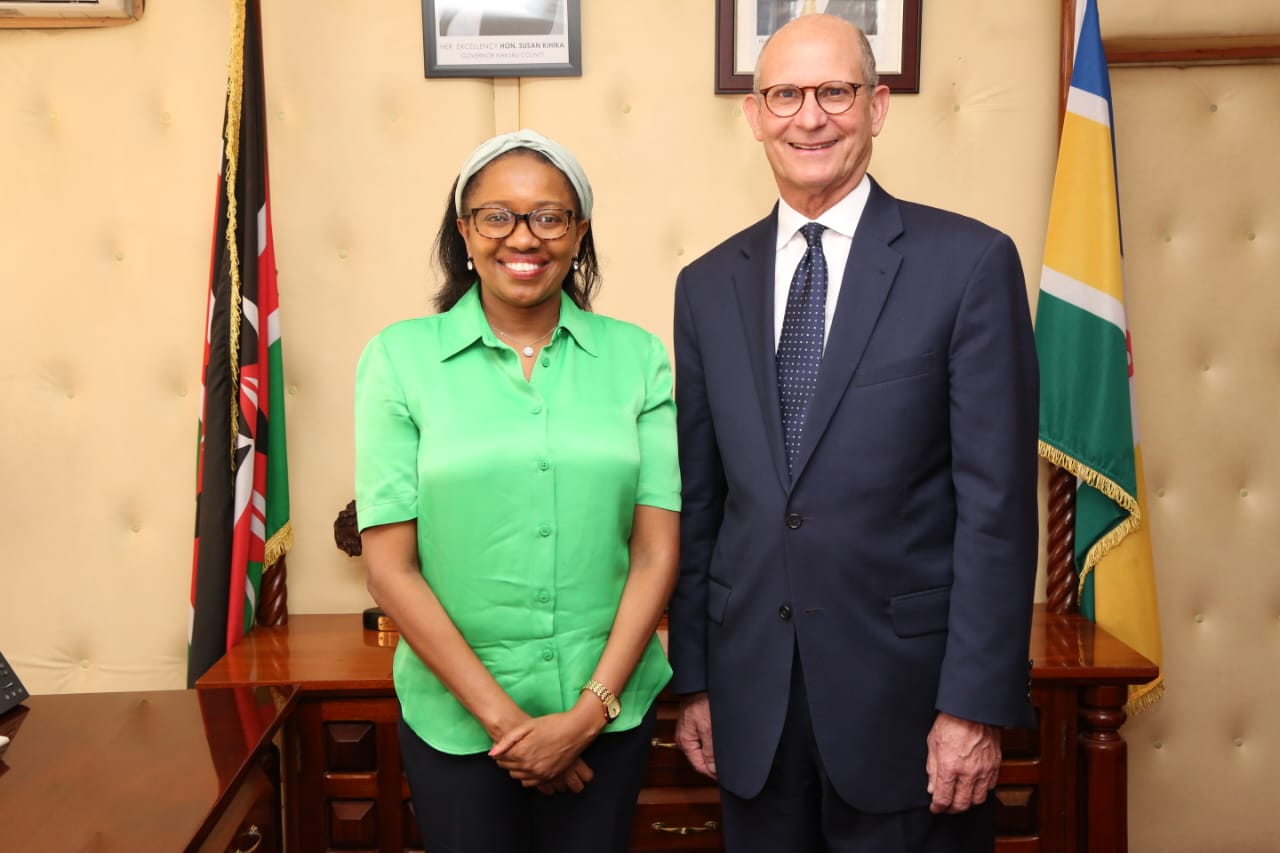 Courtesy call by the SDA President on the Governor
Governor Susan Kihika today played host to the president of the General Conference of the Seventh-Day Adventist Church and a host of other religious leaders who are in Kenya for a two-day spiritual visit.
Speaking during the meeting, Dr. Ted N. C Wilson, who is the world spiritual head of the Seventh-day Adventist Church, congratulated the Governor for the warm welcome and hospitable environment in the County.
Dr. Wilson noted the dedication of the Nakuru County Government to improving the lives of people through health, education, and agriculture.
'We are not only concerned about the spiritual lives of people but a wholesome approach to things that affect them like well-being, social lives, basic needs, and activities that benefit the whole person," said Dr. Wilson
He noted that as a church, they have invested in education through the construction of schools within churches and health facilities that serve not only the congregation but also the community and society that lives within.
In her remarks, Governor Susan Kihika thanked the SDA President for his humility and visit, noting that Nakuru was privileged to be the second County he is visiting.
'Our commitment as a County is to make sure that we give our best in leadership and service to people. That is why we have incorporated spiritual leaders in our administration and we have nominated Pastor Alex Maina as our Chief Officer for Resource Mobilization. That way, the place of the church is well defined and we dedicate our time to listen to them," said the Governor
Governor Kihika further expressed her gratitude for the role the church has taken in the Country and in Nakuru County in particular, noting that they have complimented what the county government is doing in health and education.
She implored the church through the president to partner with the County Government in their projects as this will improve services to those targeted and make the community more incorporated in them.
Nancy Wilson, spouse to the president expressed her magical experience in Nakuru, terming it one of the cleanest and most welcoming cities she has visited, urging the Governor to continue with the same spirit.
The church which started in Kavirondo and South Mugirango in Kenya has an estimated congregation of 2 million people in Kenya and above 43,000 people in Nakuru alone.
Through its leadership, they have been able to come up with modern schools, hospitals, and universities that have been of help to society.
Present at the meeting was the SDA Church East-Central Africa President Blasious M. Ruguri, Musa Mitekaro who is the Church's Executive Secretary for East-Central Africa, Chief of Staff Nakuru County Hon. Dr. Peter Kityenya, Chief Officer, Office of the Governor Newton Mwaura, Chief Officer, Resource Mobilization Pastor Alex Maina, SDA religious leaders in Kenya, and other international delegates.