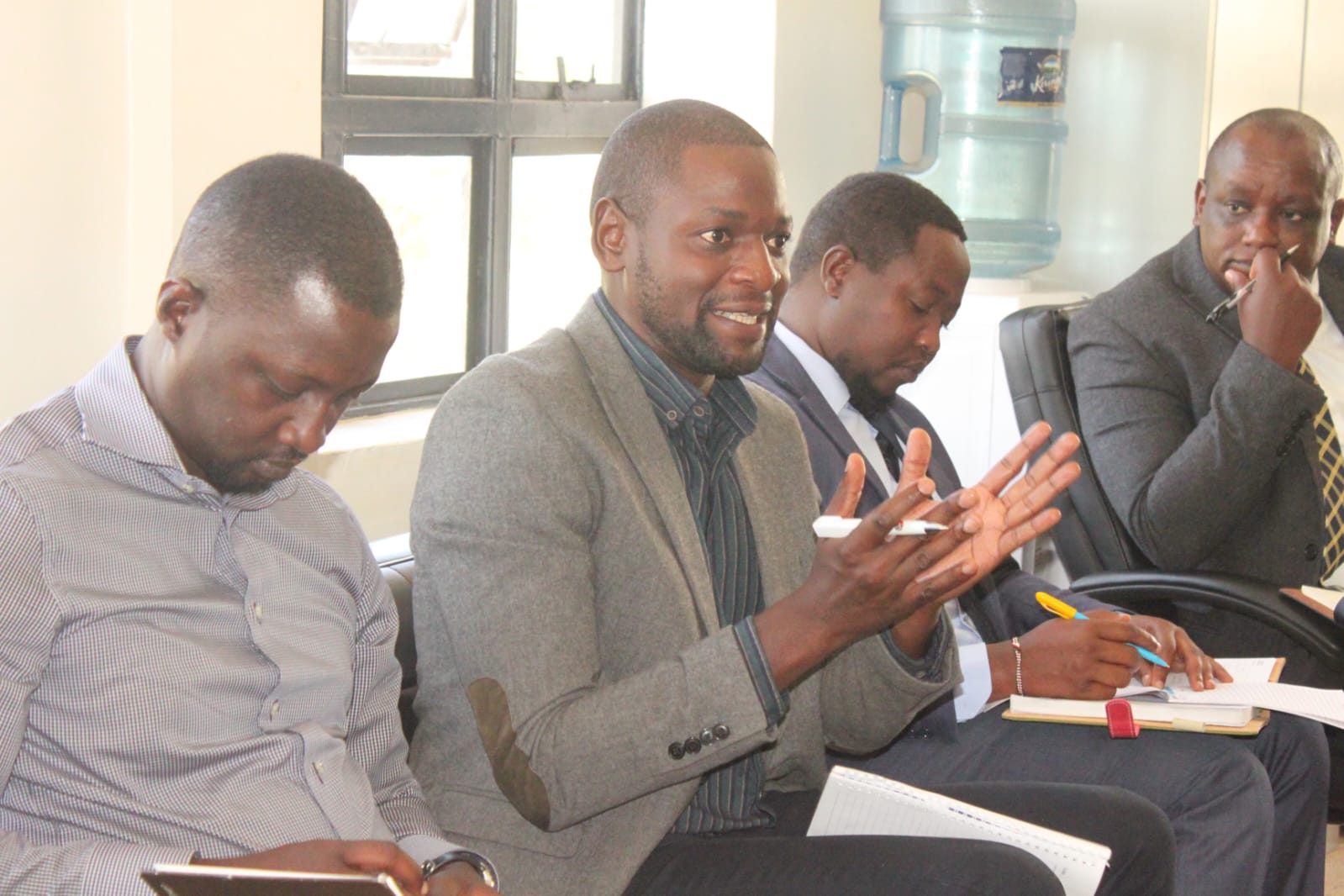 City Management explores possible areas of partnership to enhance city planning
Written by Nancy Naholi
Nakuru City jointly with the Directorate of Housing and Urban Development has continued to explore potential areas of collaboration to improve city resilience and planning in Nakuru.
Today, a team from the Humanitarian Open Street Map Organisation (HOTOSM) led by the Regional Director of East and Southern Africa Monica Nthunge paid a courtesy call to the City Manager's office.
The purpose of the visit was to discuss possible areas of collaboration in generating datasets and developing skills in the use of open mapping tools.
The discussions bore fruits in developing spatial indices to establish a data baseline that will guide resource allocation within the City as well as monitor the sustainable development goals at the grassroots level.
The team was equally able to identify existing information gaps that would be supported by the Satellite Imagery for Social Good project to conduct building footprint and road network mapping in the City.
Some of the potential focus projects that were identified include street naming, location of buildings and roads and non-motorised transport system among others.
HOTOSM is an organization formed by an international team that is dedicated to humanitarian action and community development through open mapping.
According to Director Nthunge, HOTOSM has partnered with Microsoft to use Artificial Intelligence and machine learning technologies for semi-automated remote mapping and validation outputs.
Mr Gitau Thabanja in his remarks embraced the idea noting that the joint venture would complement and increase mapping efficiency when adding detailed points of interest to the map.
"We look forward to seeing the project boost the work by minimizing time spent digitizing buildings while maximizing value-added work of adding local knowledge to Open Street Map from the ground," said the CO Housing and Urban Development, Mr Kuria who was also present at the meeting.
Also joining the meeting were City technical officers and Naivasha Municipality Administrator Daniel Ndung'u.