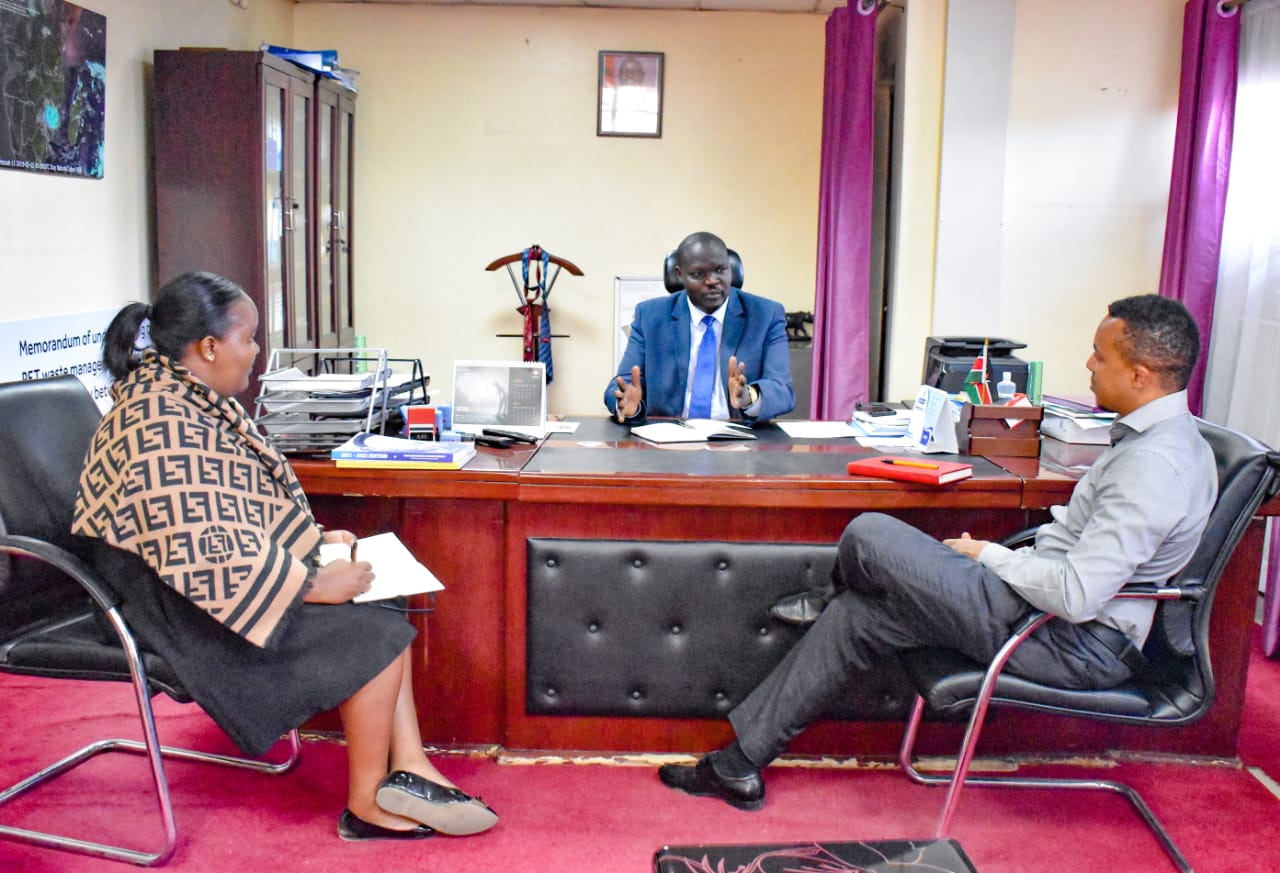 KAM pays courtesy call to the department of Water and Environment
By Elmad Ogara
A delegation from the Kenya Manufacturers Association (KAM) – South Rift Chapter paid a Courtesy call to the department of Water, Environment, Energy, Natural Resources and Climate Change this morning
The meeting gave KAM the opportunity to share its mandate and main objective with the department's CECM Dr Nelson Maara
The key issues discussed were water supply, sanitation, waste management, sustainable energy and the circular economy.
"Let me take this opportunity to welcome all investors to come and set up at the Naivasha industrial park with the assurance that the County Government of Nakuru has provided the necessary infrastructure and utilities such as sufficient water and sewerage systems," said Dr Maara.
The delegation pledged to establish a proper working relationship by expanding the scope of the Corporate Social Responsibility programmes offered by KAM Such as tree growing and sinking of boreholes to provide more water for communities and improve their livelihoods.
KAM is also conducting a County Industry Competitive Index survey to establish what counties are offering in terms of infrastructure, special economic zones, waste collection and management, water supply and management of drainage systems.
The representatives were KAM Committee Member Mr Alex Kibue from Happy Cow Limited and The regional coordinator Ms Susan Njuguna.