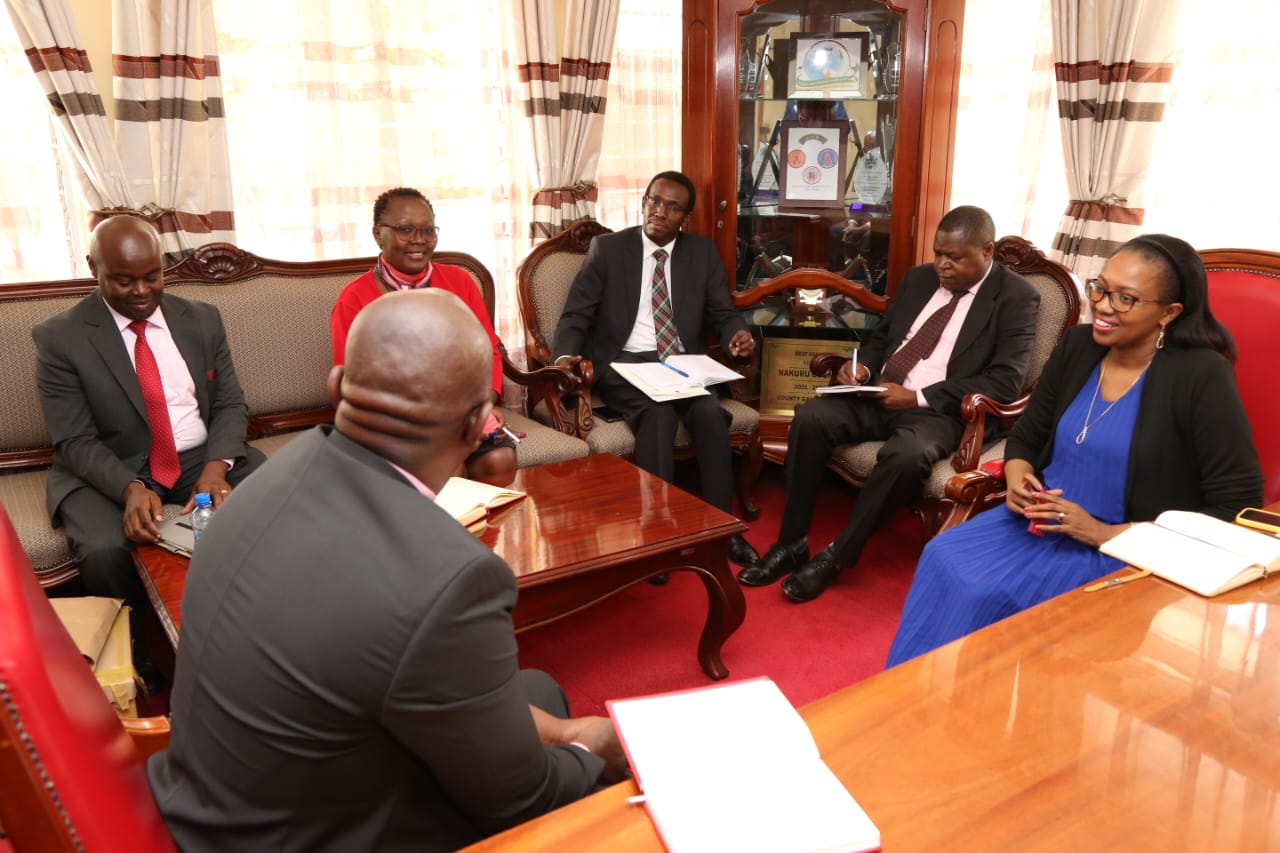 Nakuru County on course to launch County Enterprise Fund
Nakuru County is seeking the best terms in the banking sector as it plans to launch two funding programs aimed at boosting small-scale businesses and farming.
Governor Kihika made the revelation as she challenged Absa Bank to work on better terms in order to team up with her administration when Nakuru starts implementing the County Enterprises Fund and the Cooperative Fund.
She lamented that the lack of affordable credit was the reason behind the hesitancy by many people in the County to engage in business and hoped that the two funding programs will kick-start a new business culture in Nakuru.
"We are soon going to start implementing the County Enterprise Fund and the Cooperative Fund. Whoever gives us the best terms, we will run along. We have noted that the lack of affordable credit is the reason our people do not do business. We want to help our people to start engaging in business," she said.
Governor Kihika spoke today during a courtesy call by Absa Bank Regional Manager for Mt Kenya Cluster, Mr Arnold Ndungi who was accompanied by Nakuru branch managers Ms Schola Ithia (Nakuru West) and Mr Stephen Kyalo (Nakuru East).
She urged Mr Ndungi to form a team which will work with county officials to seek ways of possibly working together in preparation for the launch of the Enterprise Fund and the Cooperative Fund.
Mr Ndungi said Absa Bank had positioned itself in the market as the affordable promoter of small-scale enterprises (SMEs) and stated that Nakuru was a county with potential for the growth of small business people.
"We are keen to tap into the thriving economy of Nakuru. We have positioned ourselves as the bank-to-go-to for SMEs. We offer unsecured lending of up to Sh10 million for SMEs while we finance LPOs up to Sh50 million unsecured," he said.
He said the bank has organized several meetings for businesswomen in Nakuru, with one slated for the last week of this month.
"We have bought into the Kenya Kwanza idea of providing employment for the youth. We build their capacities through training and seed partnership," he said as he urged the Governor to partner with the bank in the administration and disbursement of the two funding programs.
Governor Kihika said her administration was keen on drawing more women into businesses and stated that they will work with the bank to promote women's enterprises in the county. "It is my desire to help as many women as possible in Nakuru County to engage in business," she said.