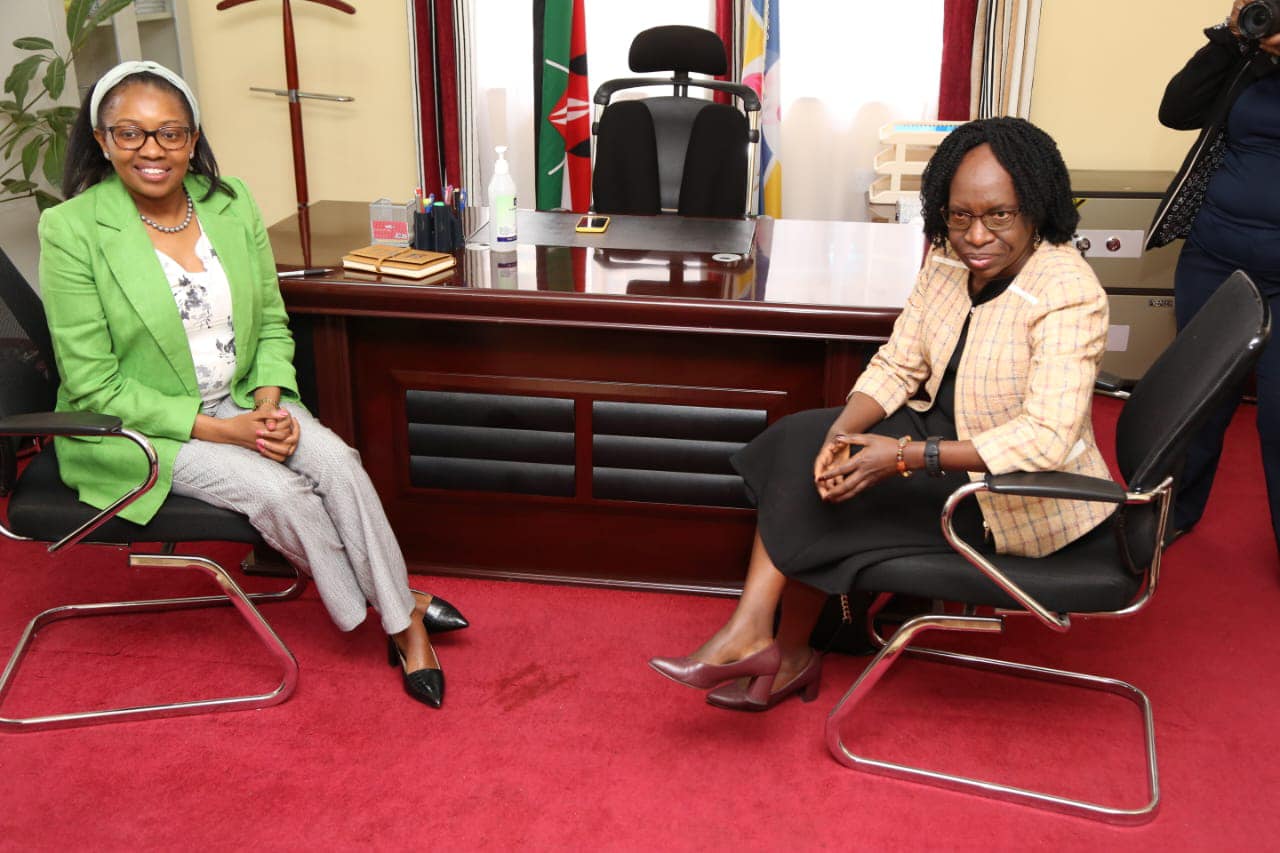 We shall run a clean Government – Governor Kihika assures
Nakuru County Governor H E Susan Kihika today pledged to run a clean government devoid of audit queries.
Governor Kihika said she will embrace transparency in the affairs of the County and promised to ensure that her team in Nakuru was accountable for every coin of finances arising from National Government disbursements of local revenue.
"I want to have an open, transparent and accountable government. I feel that is the only way to work and avoid audit queries. I will require the same transparency and accountability from my team," she said.
Governor Kihika was speaking during a meeting with the Auditor General, Ms Nancy Gathungu who paid a courtesy call on her at the County Mililani offices in Nakuru. Ms Gathungu was accompanied by deputy Auditor General, Mr Edwin Kamar and Regional Director, Mr Henry Nyadwaki while the Governor was flanked by Chief of Staff, Dr Peter Ketyenya.
Ms Gathungu urged the Governor to run a clean administration by strengthening controls, observing accountability in all financial transactions, delivering services, and implementing projects to the conclusive stage.
"You have to take charge and chair the entry meetings; take a keen interest in the body language of your staff and the auditors and you will discover something there. When questions are raised, ask your officers to give you a report immediately and where things have gone wrong, they have to be rectified. This is to ensure that when my final report comes out, all issues have been fixed and you cannot accuse me of bias," she said.
Ms Gathungu also urged Governor Kihika to demand for last audit reports accompanied by management reports to familiarize herself with issues raised. You find the risks inherent there, governance issues and audit queries that were raised, she said.
Governor Kihika said she has already asked for the reports to familiarize herself with the issues that were raised and how they can be solved. The audit reports, she advanced, will assist her administration to avoid falling into the same trap as her predecessor.
I am keen on the issues that were there and I want them sorted out and also to ensure that we don't fall into the same trap, she said as she raised the issue of pending bills that the County faces.
Ms Gathungu advised  Governor Kihika to task her internal auditors to track how the finances that were released by the Exchequer were spent vis a vis the pending bills that were paid and raise issues that will emerge.
"That is when you will see issues start resolving themselves. You need to have a hands on approach, empower your internal auditors because they are your eyes on the ground. They will help you resolve audit issues internally before my team arrives," she said.
The Auditor General said her office was seeking to move away from the perception that they were a punitive office by consulting and working together with Government ministries, departments and counties as they prepare audit reports.
"We want to find early solutions to some queries that may emerge," she said.
Ms Gathungu requested Governor Kihika to allocate her office some land in the County on which they will put up offices to serve Central Rift region. "We want to make a request to be allocated some land to construct a regional offices," she said.
Governor Kihika promised to consult her team on the possibilities of setting aside land for the regional offices of the Auditor General.