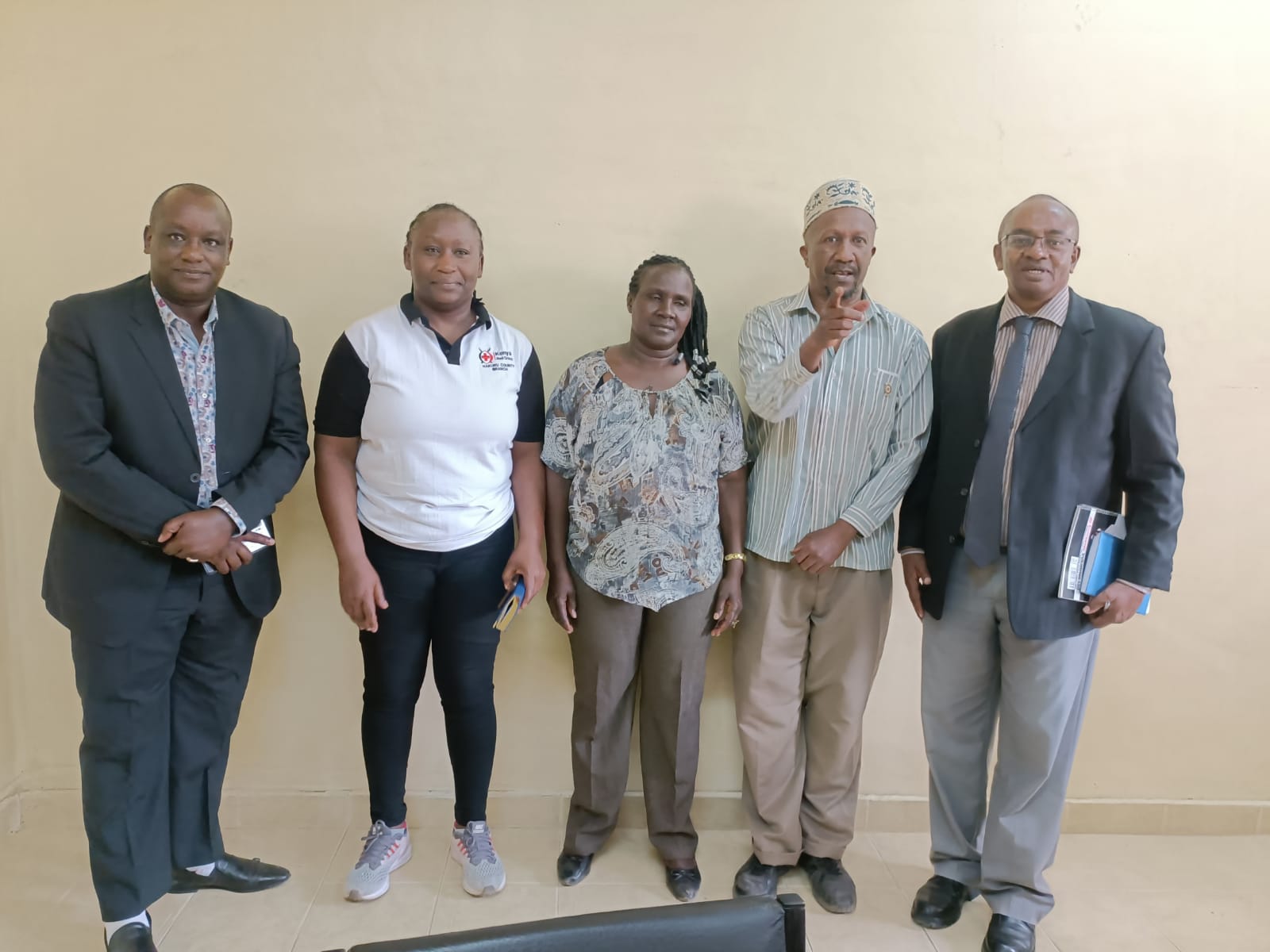 Kenya Red Cross, Nakuru, seeks greater collaborations with County Government
Written by Nancy Naholi
The Housing and Urban Development directorate through the leadership of H.E Governor Susan Kihika has sought greater collaboration with the Kenya Red Cross Society Nakuru Branch.
Today, Chief Officer Kamau Kuria and Kenya Red Cross held discussions over future engagements on implementing Housing and Urban Development Agenda.
As he led the discussions, the Branch Coordinator Elizabeth Achieng noted that several ongoing areas of engagement are in place, particularly recruitment of life and ordinary members from the County government staff members and training on First Aid and Disaster Management.
On behalf of the Secretary-General of the KRCS National Office, the Kenya Red Cross Society Nakuru Branch thanked H.E. the Governor for accepting to be the Patron of the Kenya Red Cross in Nakuru County.
"We look forward to engaging her government in serving the society on humanitarian initiatives", said Elizabeth.
Mr Kuria briefed the Board on areas the County government will seek to invest in especially in setting up emergency operation centres, and rescue centres along the main transportation arteries in regions such as Naivasha and Salgaa.
"Her Excellency Governor Susan Kihika's Government is keen on engaging key partners such as the Kenya Red Cross in all aspects of urban development and the Department of Lands, Physical Planning, Housing and Urban Development will play its rightful role in such engagement," noted Mr Kuria.
The meeting was a follow-up to the recent installation of H.E. the Governor as the Patron of the Kenya Red Cross Society Nakuru Branch.
Also Present during the meeting were Board members Hon. Rachel Maru and Rajab Muchunga and Director of Housing Bernard Maina Maruhi.