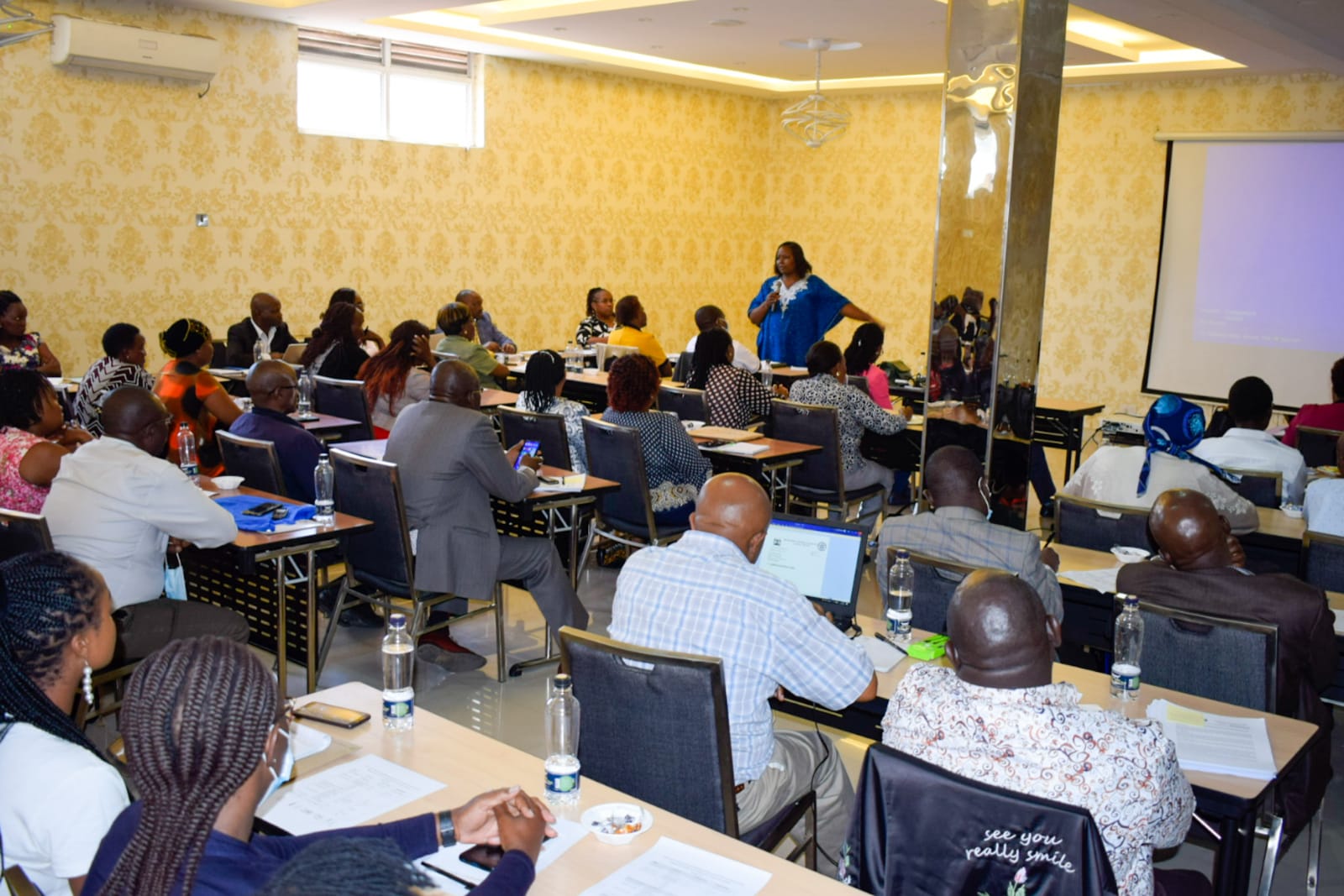 Nakuru initiates Tuberculosis Screening at Workplaces and Institutions of Learning
The County Department of Health has rolled out an initiative that objectively guides the integration of TB services into workplace health programs and systematically engages workplaces in TB prevention and management.
The County Executive Committee Member for Health, Ms Jacqueline Osoro today officiated the sensitization of Sub-county Health Management Teams and the TB and Leprosy coordinators in collaboration with TB ARCII – Tuberculosis Accelerated Response and Care. TB ARC II is a consortium running a project on the prevention and management of Tuberculosis in workplaces and learning institutions in Kenya.
"Nakuru is one of the counties that have a high proportion of workplaces including large industries, flower farms, mining, fishing, tea farms, and factories thus the need for us to support the dissemination and Institutionalization of the TB workplace policy to eliminate TB stigma and discrimination within the workplaces," she noted.
Over 75% of TB cases and deaths occur in people aged between 15 and 54 years, the most economically productive age group but the opportunity to engage the workplaces have not been fully explored in the Prevention and Management strategy.
Some workplace policies may delay diagnosis, missed appointments, and even lead to LTFU, and almost 50% of TB cases are missed, undiagnosed, untreated, or not notified. Some workplaces are crowded and enclosed thus increasing the risk of TB transmission.
TB may cause suffering, and loss of workers' income and reduces productivity, increasing both direct costs, related to care and treatment and indirect costs, such as the replacement of workers. Therefore, there is a need to have a wider coverage of workplaces to improve access to TB services.
The County TB and Leprosy Coordinator, Dr Neimah Barasa said that effective engagement of the workplaces sector will help improve productivity by reducing occupational risk for transmission of TB in the workplace as a result of delayed diagnosis and treatment, reduce the suffering of employees diagnosed with TB, reduce loss income and reduce employers costs of re-hiring of new staff and re-training.