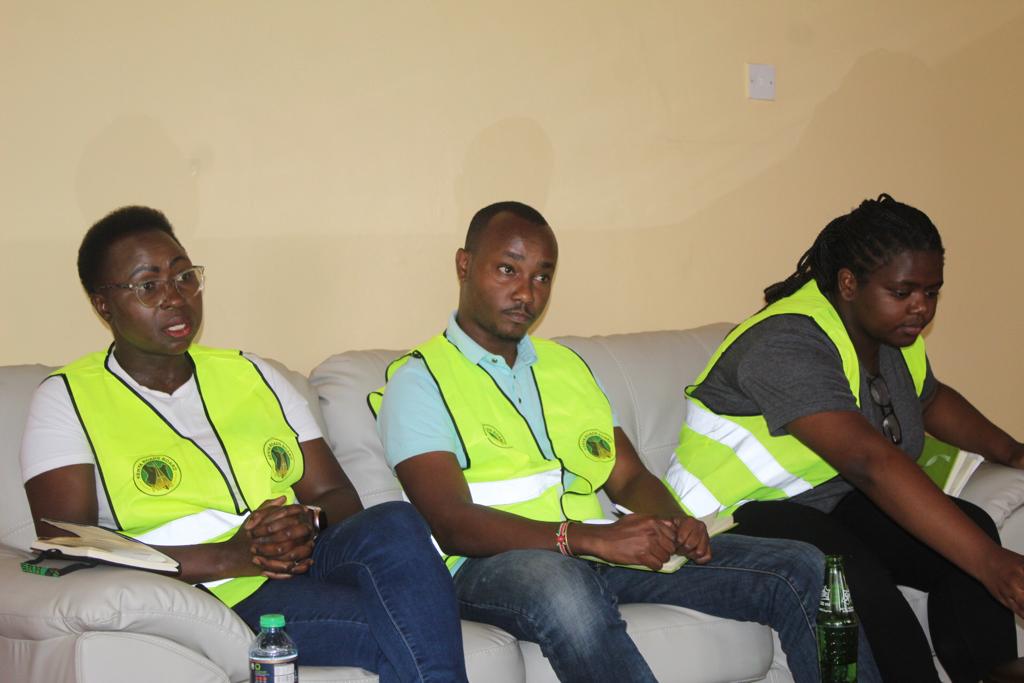 Roads inventory and conditions survey (RICS) validation kicks off
Written by Nancy Kihara
The Kenya Roads Board team is in the process of undertaking a countrywide Roads Inventory and Conditions Survey (RICS) on different road agencies, to help in the planning of road networks.
Earlier today, a team from the department of Roads and Transport carried out a road data validation exercise on the survey data presented by Kenya Roads Board.
The data, which contains information on the status of roads within Nakuru County, plays a role in making decisions like road maintenance, and mapping of roads to be prioritized for development and based on their condition and maintenance on their socioeconomic impact.
A team from the Kenya Roads Board, led by the manager, Salome Wamuyele, who had earlier on visited the CECM for Roads and Transport Eng Michael Kamau, noted the purpose of the data validation was to ensure uniformity and accuracy of the survey carried out by their consultant.
Today's exercise started off in Kuresoi South Sub-county with the team inspecting roads from four wards.
The roads include Emitik-Cheptuech Road in Kiptagich Ward, Soitan-Olengurone road in Keringet ward, Wechego-Chebara road in Tinet ward and Cheptuech-Olenguruone road in Amalo ward.
The works included measuring effective road surfaces, width, shoulders, and culverts and thus providing detailed profiling of their existing conditions.
The exercise is set to continue in all the sub-counties.
Once the exercise is complete, the feedback will be shared with the Kenya Roads Board.