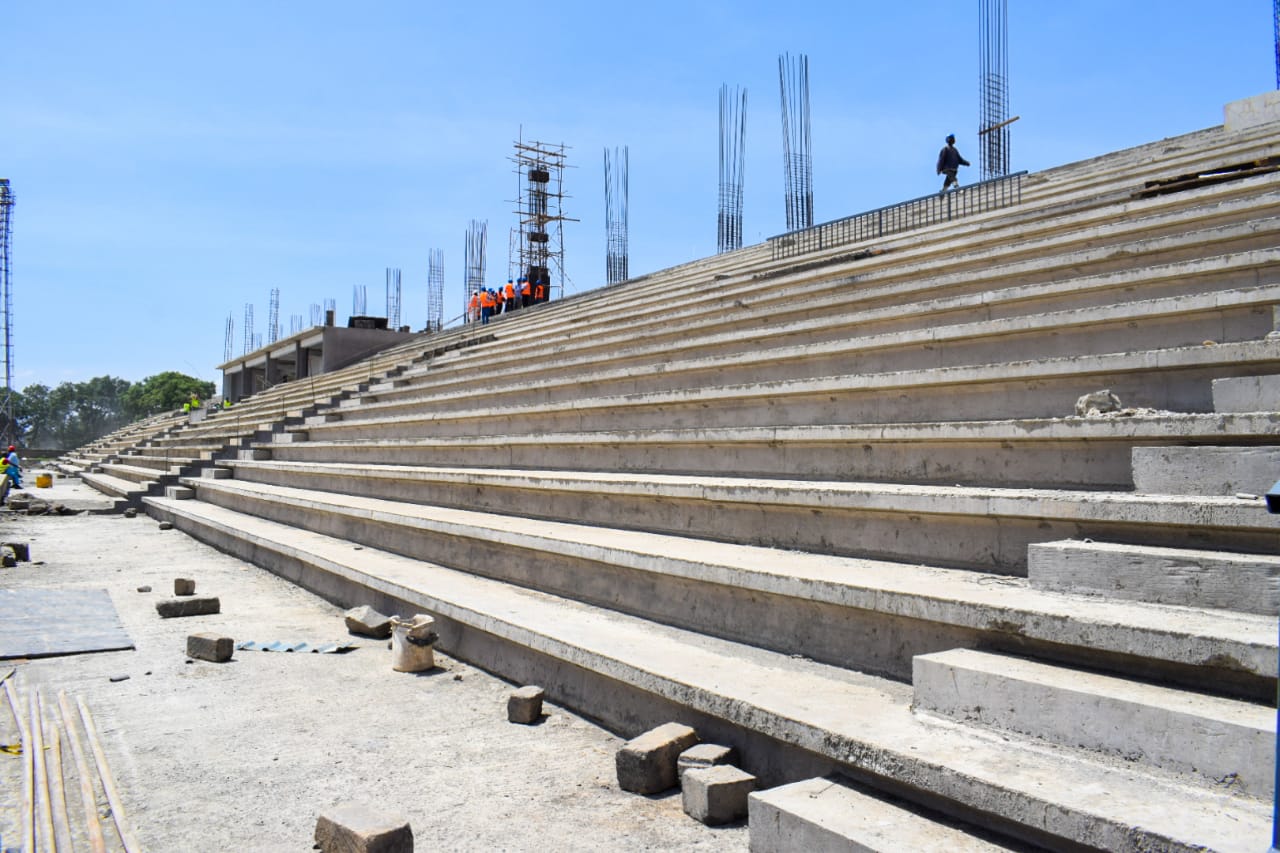 Construction of Afraha Stadium on course
Written by Mercy Kihugu
Sports CECM Hon Josephine Achieng accompanied by Sports Chief Officer Stella Mwaura today inspected the progress of the construction of Phase 1 of the Afraha stadium in Nakuru Town East Sub-county.
It was noted that the construction is at 60% complete and the contractor was urged to work and ensure the project is completed on time to enable sportsmen and women to use the facility.
The completion of the facility will help nurture sporting talents, scale up sporting activities in the region and also open up the economic potential of the county in sports tourism and hosting of international events.
The CECM urged the contractor to ensure the facility is PLWD-friendly to have inclusivity in sports games and also a spectators' pavilion.
She further noted that Afraha Stadium will be very significant in, not only nurturing and promoting sports but also complimenting existing community fields in the area and county at large.
The construction of Pavilion A is 42% complete, and the running track excavation and levelling is 70% complete.
The ground beams of Pavilion B are 55% complete. The drainage is 58% complete, the irrigation system is at 58%, while the elevated water tank, electric wiring, gatehouse, roofing, and finishes are at 34%.
The complex uplift is set to have a seating capacity of up to 20,000 spectators.