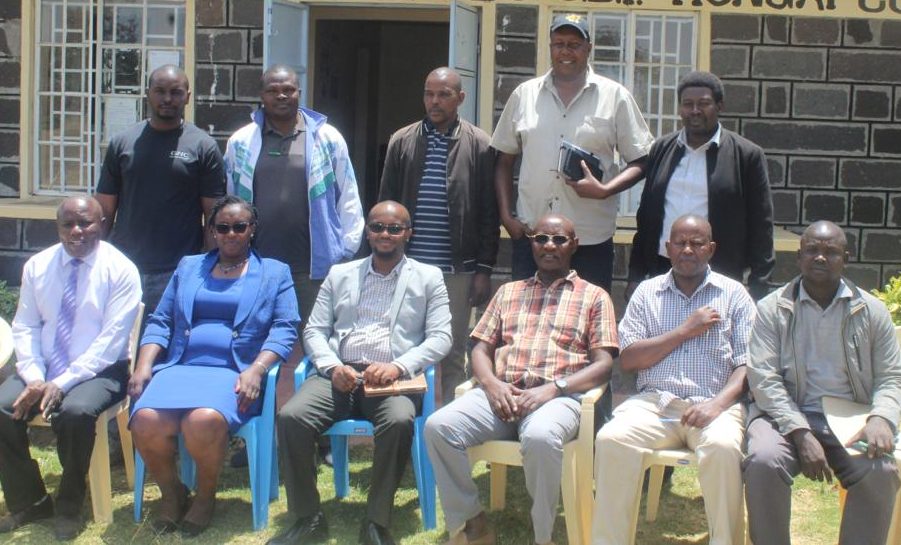 Roads CECM meets stakeholders ahead of Public Participation
Written by Nancy Kihara
Road user behavioural changes are necessary to help reduce and prevent road collisions. This can be partly achieved through awareness programmes of education, training, and publicity.
CECM for roads and Transport, Eng Michael Kamau, today met a team that has been tasked to plan for the KENHA Public Participation.
The meeting, which was chaired by Senior Assistant County Commissioner for Ngata Division, Pamela Kiama, was aimed at ensuring that all stakeholders including Community members have been informed and invited for Public Participation, which will be held on 16th February 2023.
The main agenda for the Public participation will be to discuss interventions at the notorious Ngata Bridge Section of the Nakuru-Eldoret Highway, which has been known to many as a blackspot due to its high number of fatal accidents.
"I want to assure you all that the Governor is keen on lobbying for such road sensitization programs to be implemented within our county. We are also happy that KENHA has committed to working on this project as a rapid intervention method for cubbing accidents along the highway," noted Eng Michael Kamau.
He also noted that community members and other stakeholders will be considered in all stages of the project to encourage them to have meaningful input into the decision-making process.
Some of the stakeholders that will be represented at the Public participation on the 16th include, KENHA (who are the main organizers), the County Government, the National Transport and Safety Authority (NTSA), the Institute of Engineers of Kenya (IEK) South Rift Branch, Nakuru Business Association and the Central Rift Matatu association.
Present was Chief Officer for Public participation and Citizen engagement, Hon. Gitau Kamau, area Chiefs, Chairman of Ngata Bodaboda Association and Secretary of Ngata 2NV matatu sacco.