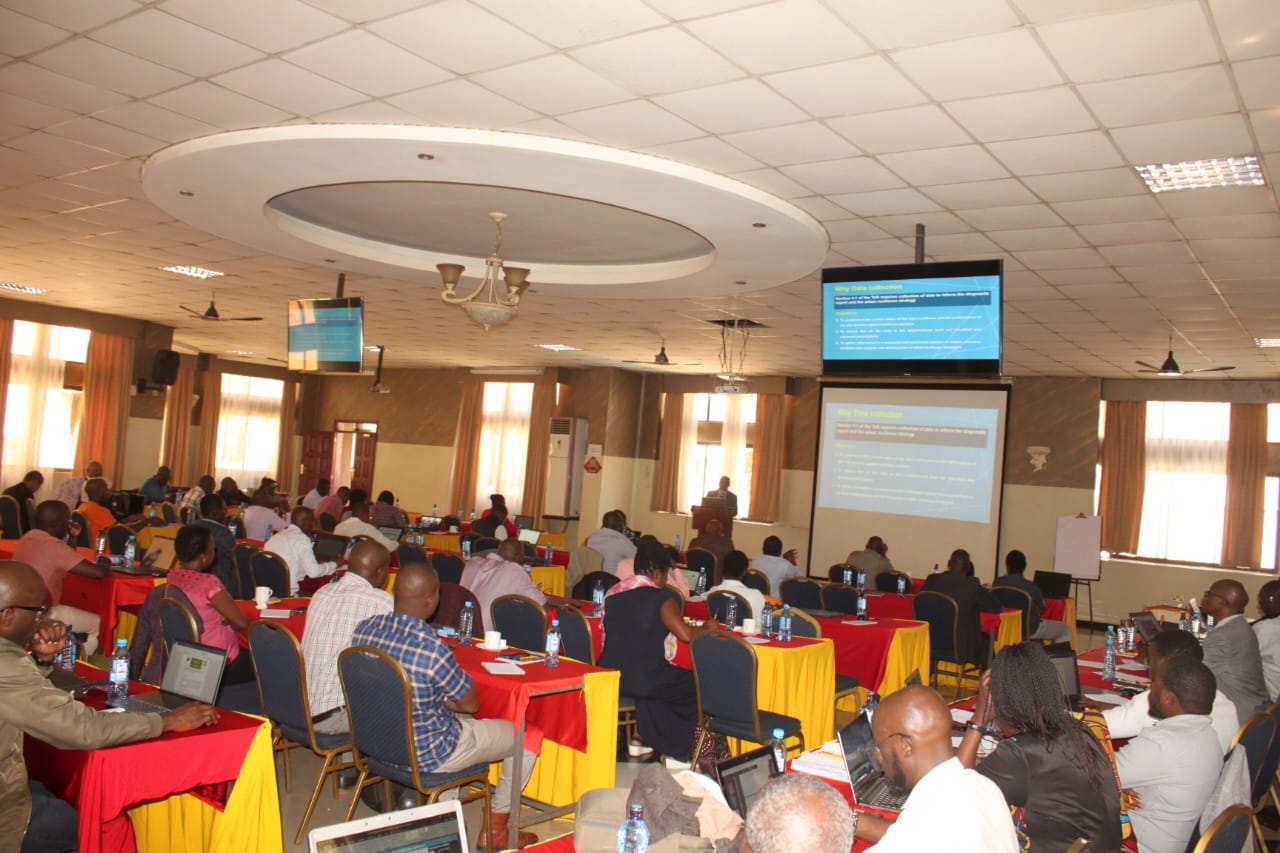 Validation workshop on Urban Resilience Strategies for five cities
Written by Nancy Naholi
A validation workshop on developing urban resilience strategies for the five cities has brought together various stakeholders to deliberate on recovery and sustainable-oriented interventions for communities across the country.
Urban resilience is a measurable ability of an urban system to maintain continuity through all emerging challenges.
The City Resilience Program which has been financed by the World Bank through the State Department of Housing and Urban Development intends to build resilient cities with the capacity to plan for and mitigate adverse impacts of stresses and shocks.
The one-week-long workshop which kicked-off off today at Hotel Water Buck was officially opened by Engineer Benjamin Njenga, Secretary of Urban and Metropolitan Development, State Department for Housing and Urban Development.
Mr Njenga welcomed the participants while also expressing confidence in the team to deliver noting that the project will be crucial in developing local-level resilience action plans, a key contribution to achieving sustainable development goals.
The workshop was aimed at validating, approving and giving deliverable recommendations regarding the situational analysis report on urban resilience for the five cities Nairobi, Mombasa, Kisumu, Nakuru and Eldoret.
Day one kickstarted with presentations on research outlines and preliminary findings done for Nakuru City as per the week's itinerary.
Some of the key focus areas highlighted during the presentation include housing, water and sanitation, transport mobility, the city's economy and security, and integrated urban planning and development among others.
According to the consultant, the development of Nakuru's analysis report was informed by extensive desk research, review of local best practices, consultation with subject matter experts as well as direct engagement with stakeholders through site visits, workshops, focus group discussions and key informant interviews.
Further, city officials shared their ideas and insights on how cities and towns should tackle stresses and shocks to build more resilience in the urban areas.
Urbanization is largely characterized by large human movements into towns and cities which often grapple with limited, weak and under-resourced infrastructure and large informal and squatter settlements. These areas are highly vulnerable to disasters, and health and security risks.
In his remarks, the City Manager, Mr Gitau Thabanja embraced the research done noting that the report developed would see Nakuru understand actions that are needed to become resilient and develop local best solutions to improve governance.
"There is therefore a pressing need to establish approaches that strengthen local administrations and citizens to better protect human, economic, and natural assets of our towns and cities," said the Manager
Among those who attended the workshop was Nakuru's Chief Officer of Housing and Urban Development Directorate Mr Kamau Kuria, the team from the State Department of Housing and Urban Development led by Director Solomon Ambwere, GEODEV Lead Consultant Mr and team, officers from World Bank and County representatives from the five cities.