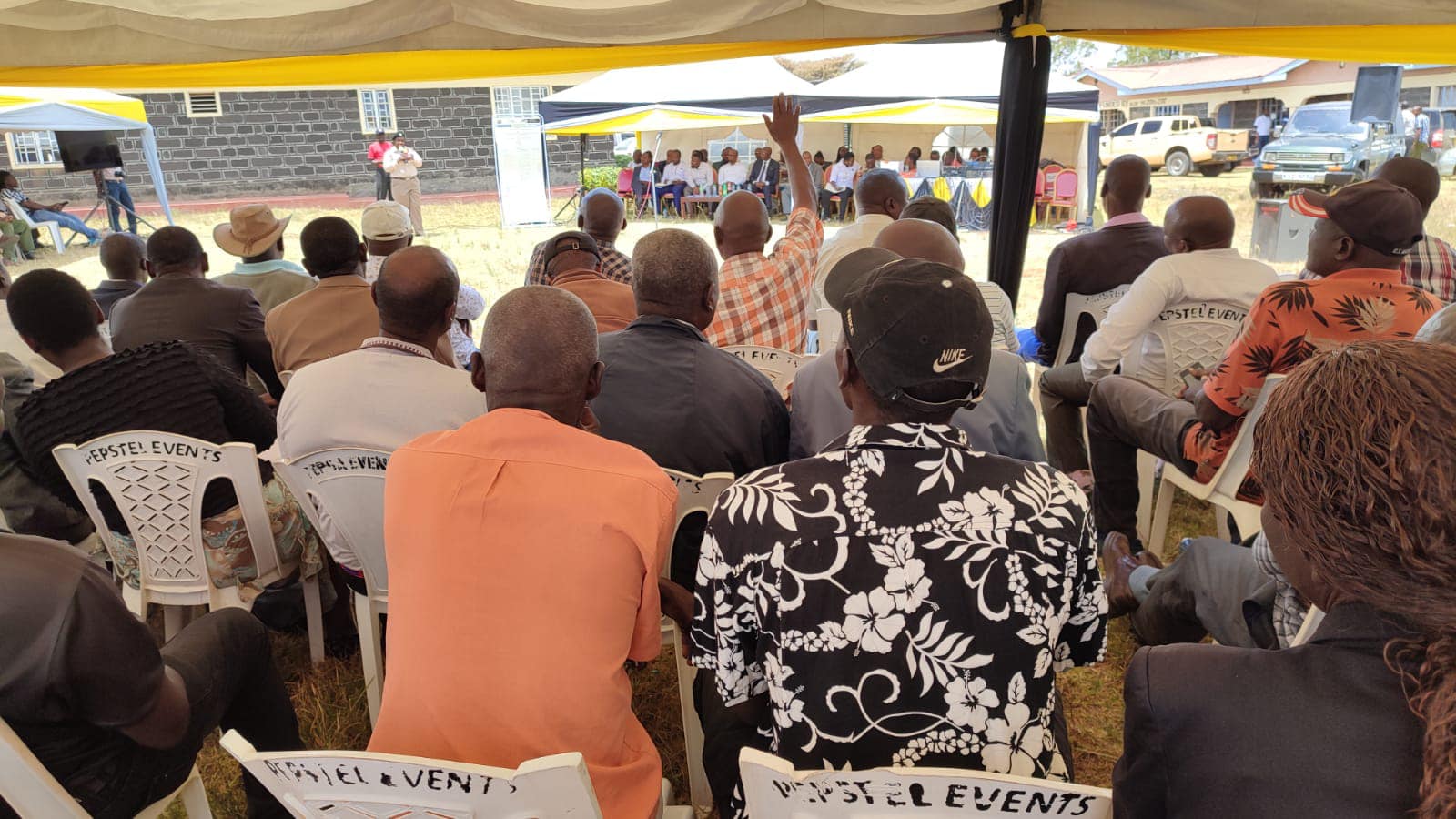 KeNHA to construct a barrier along Eldoret – Nakuru road at Ngata to curb accidents
The Kenya National Highways Authority (KeNHA) will erect a concrete barrier along a four-kilometre stretch of the Nakuru – Eldoret road in the Ngata area, Nakuru County to curb accidents.
The move by KeNHA to separate the traffic lanes at the blackspot on the highway is in response to a letter by Nakuru County Governor Susan Kihika in early December urging the authority to take drastic measures to reduce accidents in the area.
This afternoon, Governor Kihika joined the residents of the area, motorists and other stakeholders during a public participation exercise by the authority to seek their views on ending accidents at the spot.
"As an authority, it is crucial that you enhance the safety of motorists, pedestrians and other road users at this spot. You can do something similar to what was done at Salgaa so that we stop losing lives each and every time at this place," she said at the Ngata Bridge.
Governor Kihika, in her letter, had also urged KeNHA to find a solution to the footbridge near the main roundabout to Nakuru City which is the main gate to vehicles from Nairobi to Western Kenya and North Rift.
Making a presentation, KeNHA's Corridor Director, Eng Samson Murage said they will erect barriers along the 4.4 kilometres stretch from Ngata Gate to Ngata Road over the rail bridge.
"The project will cover a stretch between Ngata Gate to Ngata Road and Over-Rail Bridge Section of the A8 International Trunk Road that measures approximately 4.4 kilometres," he said.
"We will dual the section by widening the road on the left-hand side to create four lanes each 3.25 metres wide and separate the opposing traffic streams by a new jersey barrier wall to shoulder height," he added.
Eng Murage also said they will construct a U-turn at Ngata Gate to assist traffic towards the police station area and the Njoro Interchange for Eldoret-bound vehicles. He said they had identified three locations where they will locate pedestrian crossing accesses. He ruled out the idea of constructing footbridges, citing high costs.
The public supported the decision to erect the barrier wall and expressed hopes that it would reduce accidents at the blackspot. They claimed the government should have taken such measures even before being reminded by the Nakuru County Government.