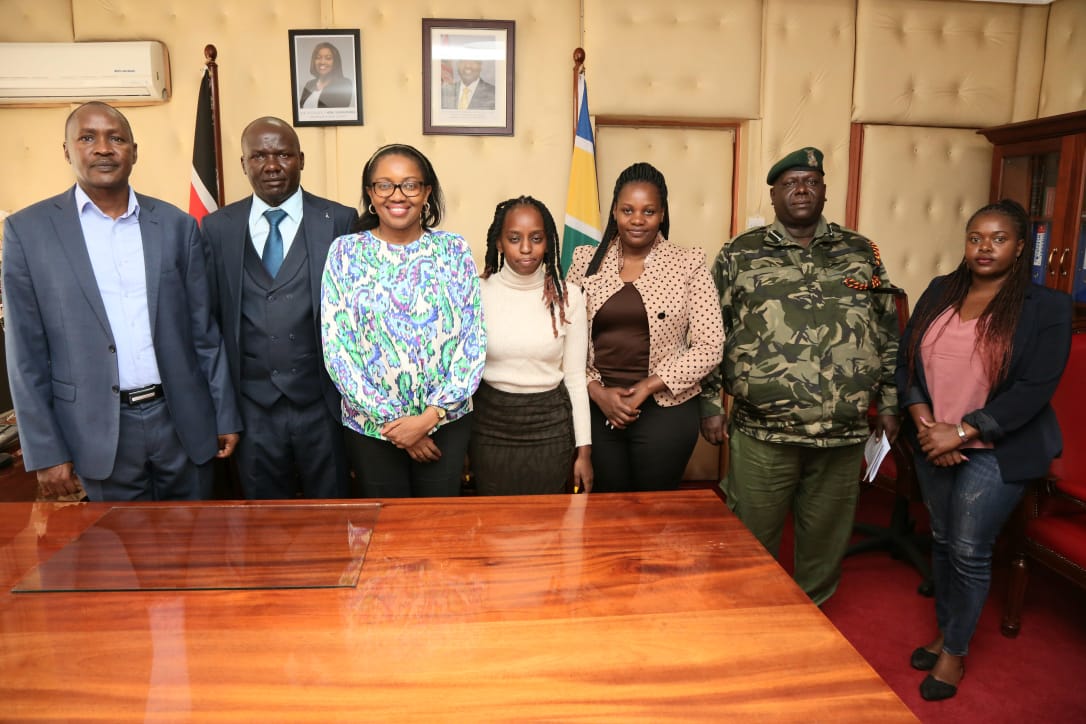 Presidential Taskforce on Police Reforms courtesy call on Governor Susan Kihika
Nakuru County Government will drill a borehole at the Nakuru Prisons to eliminate the constant problem of water at the correction institution.
Governor Susan Kihika has acknowledged that Nakuru Prisons was among many institutions in the country which lacked water and offered to drill a borehole to provide prisoners with a constant supply of water.
Water shortage in prisons and police housing areas was one of the issues raised today when a presidential taskforce on police reforms led by National Police Service Commission member, Mr John Ole Moyaki paid a courtesy call to the Governor at her Nakuru office.
Mr Moyaki enumerated various issues which had been raised before that task force and said that water shortages in prisons, police stations and police housing staff was one of the critical issues that have come up.
"We have received memoranda from the police, prisons, public and corporate institutions raising various issues that we have deal with. One of the issues is water," he said.
While welcoming the task force which will tomorrow hold a public consultation forum at the Regional Commissioner's office grounds in Nakuru City, Governor Kihika said they were ready to help alleviate the water problem at the prisons in the city.
"The water issue is scary. Our prisons having to do without water for days is a sad episode. We will spare one borehole for the prisons," she said.
Governor Kihika said her team would make presentations before the task force and lauded President William Ruto's decision to form the task force to look into the terms of service of the police force. She argued that the recommendations of the task force will help to motivate and trigger the performance of the police which has been docked with many challenges.
"I welcome the idea of engaging the public in your work. I hope that the reforms that your team will come up with will go a long way in getting optimal performance from the police force. You have our support in this endeavour," she said.
Mr Moyaki said the task force, which is chaired by retired Chief Justice David Maraga, had been petitioned to look into the issue of promotions, housing, medical coverage, titling of land, discipline among police officers, salaries and allowances, tooling of the police force, pensioners and the shortage of counsellors. He urged county governments to stop the division and grabbing of prison land.
"This is where county governments have a role because you hold the land on behalf. We request that you help us to stop people from grabbing land that belongs to the police force and prisons services," he said.