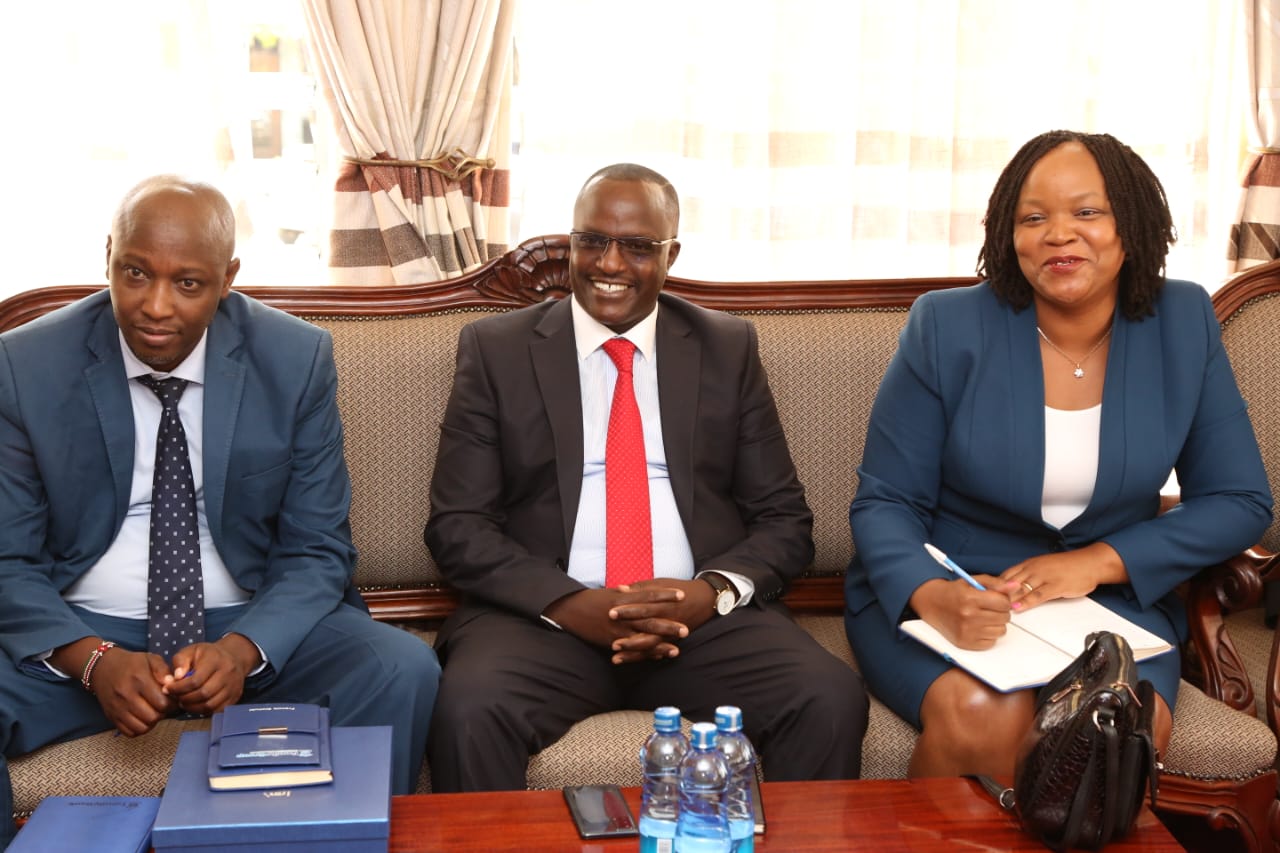 Young females to benefit from free construction field training
Tens of girls in Nakuru County are set to benefit from a program that will train them in various fields of construction.
Nakuru County Governor Susan Kihika today said that once trained, the beneficiaries will form part of hundreds of youths who will be employed under the housing program in which the county has been earmarked for the construction of 50,000 houses in the next four years.
The training program, which is fully sponsored by Family Bank of Kenya, will be undertaken in one of the Tertiary and Vocational Education (TVET) institutions in the County which is yet to be identified.
"We are interested in your program for girls in construction because we have a housing project of approximately 50,000 houses. The girls will be employed in that project because they will be a lot of work," she said.
Governor Kihika spoke during a courtesy call by Family Bank chairman, Mr Titus Muya who was accompanied by the bank's chief officer, county government banking Ms Nancy Njau and branch managers in Nakuru. Governor Kihika was accompanied by County Executive Committee Member (CECM) for Finance Mr Stephen Njogu and Finance chief officer, Mr Joseph Malinda.
Ms Njau said girls from Nakuru County will be included in the next cohort of trainees under the program which seeks to empower women in the field of construction.
"Girls from Nakuru County will be part of the next cohort. We will give you the dates so that you can start the selection process. We are also thinking of undertaking the training in one of your TVET institutions in the county," she said.
Youths from the County can benefit from the ongoing program which trains graduates in Information and Communications Technology (ICT), giving them added skills that will help them in the job market, innovations and entrepreneurship. "Our program on training graduates in ICT to equip them with added skills is no-going. It is still open," she said.
The bank also dangled before the County its program on smart Agriculture through which hundreds of youths are trained in modern methods of farming, including by experts trained in Israel. "We have partnered with the Israel government for our program on Smart Agriculture in which we get experts trained in Israel to train our youths in modern methods of farming and more so irrigation," she said.
Governor Kihika undertook to identify parcels of land in the County which will be used to train youths in Agriculture. For instance, she said they could be trained at the Agriculture Training Centre in Nakuru which has facilities and demonstration farms already.
"We will identify parcels of land where they can be trained because we are championing Agriculture as the solution to development and unemployment in the County. All we need to know is the size of the parcels of land that will be required," she said.
The Governor acknowledged the long relationship between the bank and Nakuru County and said they will continue to partner in development projects and revenue collection. "Our relationship with the bank is good and we are willing to make it better," she said.
In December last year, Family Bank contributed five scholarships towards the Governor's Scholarship program and extended two more scholarships to each constituency in Nakuru. "We are not just here for business, we also give back in terms of scholarships and other programs that have been mentioned," Mr Muya said.