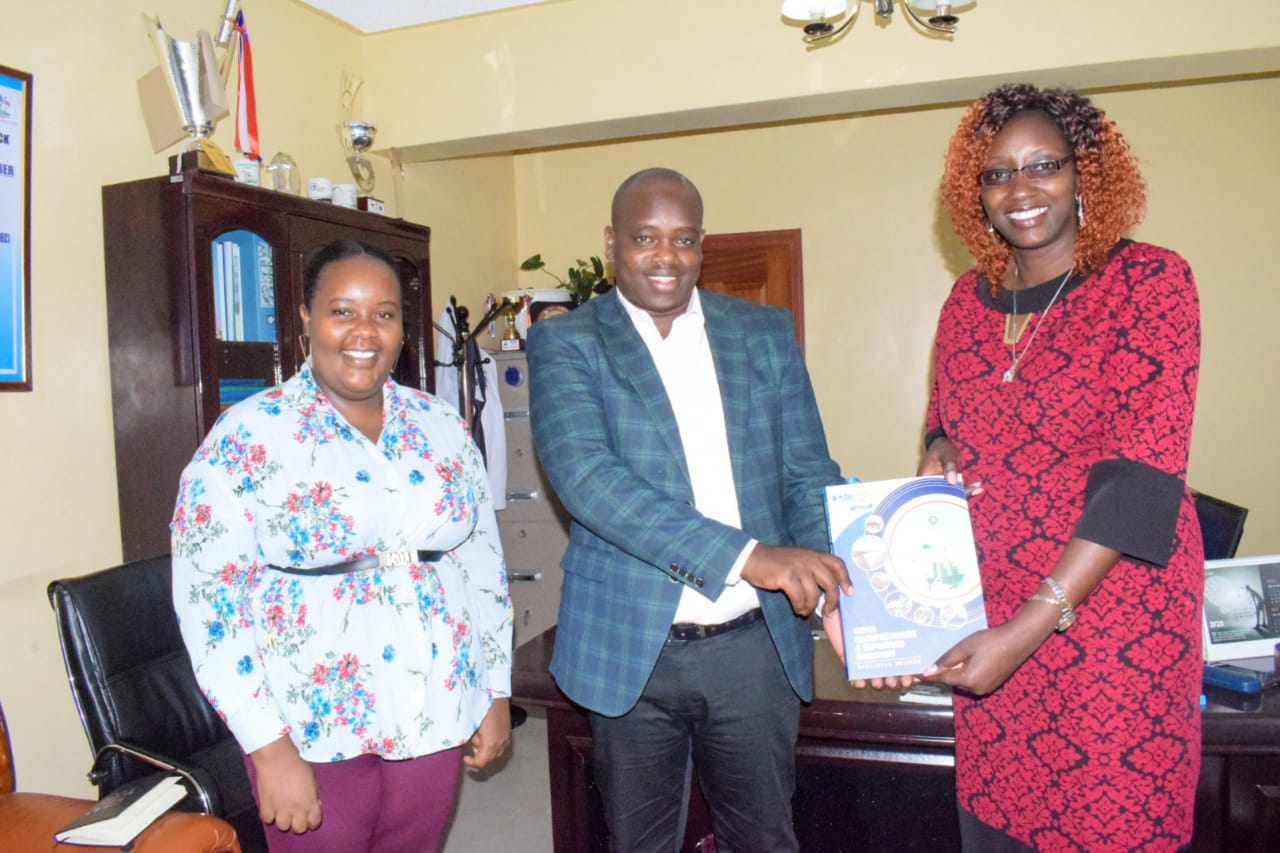 Industries as a contributor to economic growth and employment
Written by Shiku Kihugu
Nakuru County is known as an industrial hub with many of the industries deriving their growth from agriculture and human capital.
Industrialized agriculture is a critical pillar in enhancing Kenya's food security through a linkage between the agriculture and manufacturing sectors.
This was the highlight by the Kenya Association of Manufacturers (KAM) when they paid a courtesy call to the CECM for Agriculture Leornad Bor Early today.
Led by the Chairlady Ms Peris Mbuthia, the association highlighted their achievements over the years and why agriculture will be the next industrial booster in Nakuru county.
Ms Mbuthia noted that KAM will collaborate with the County to create linkages for farmers through capacity building and advocacy on the significance of value addition to increase income hence improving livelihoods.
This will entail educating farmers on the market demand, crops or plants to grow and where to market them once ready.
She also emphasised market demand-driven farming to avoid loss by farmers as they will know where the markets are and what to grow.
The CECM for agriculture shared the department's vision. He noted that the administration is looking forward to more collaborations, especially on the reduction of post-harvest losses.
He agreed on matters of market-driven farming as this will increase farmers' experience, reduce over-dependency on food crops and promote diversification in Nakuru.
With ready industries to consume their products, farmers have leeway in making decisions and using their land to the maximum.