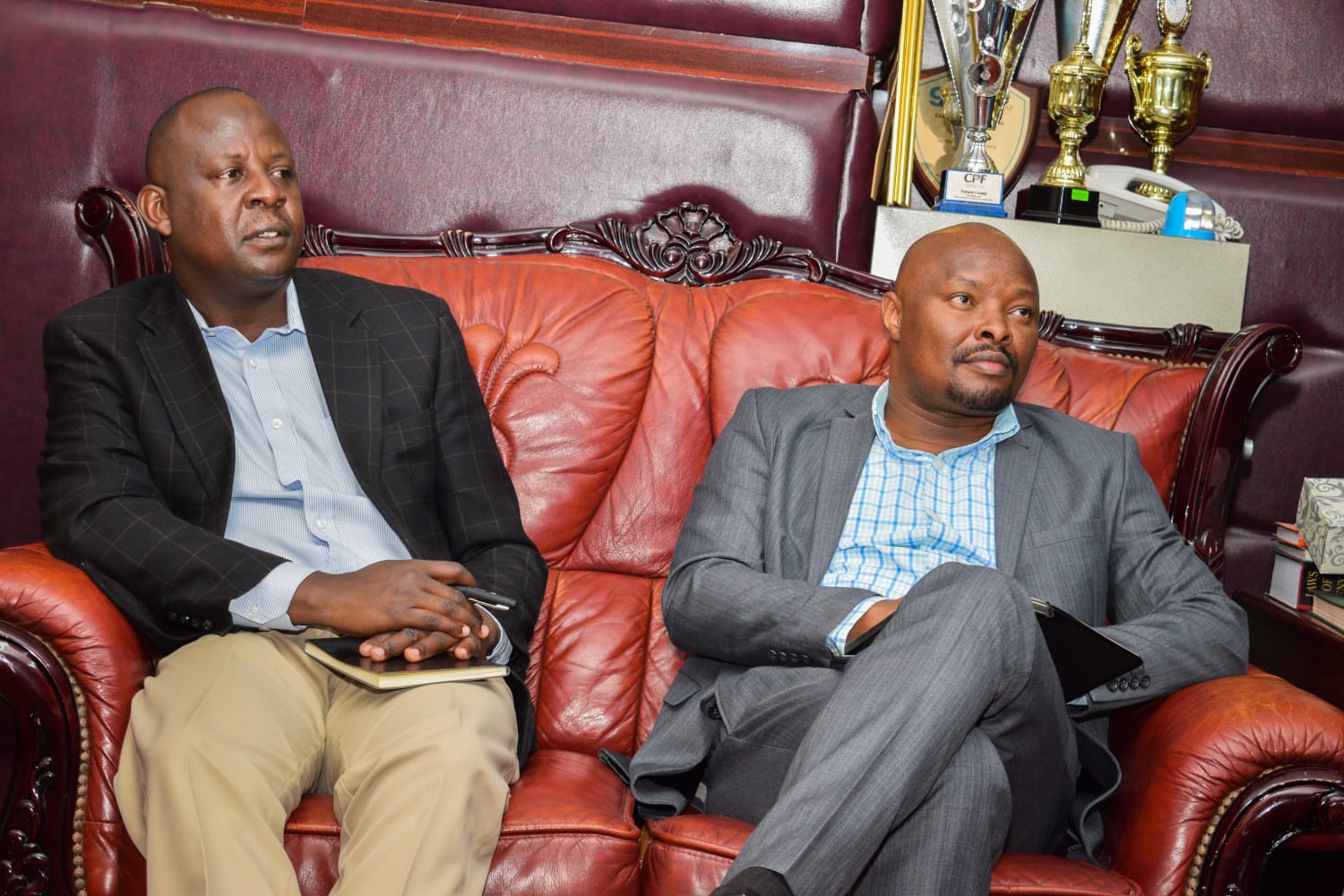 Youth Enterprise Fund to continue partnership with Nakuru County
The Youth Enterprise Development Fund will upscale its empowerment and education programs in Nakuru County to address the increasing number of youths setting up businesses.
Speaking during a courtesy call to the Ag County Secretary Nakuru County Dr Samuel Mwaura, the fund's Chief Executive Officer Mr Josiah Moriasi said that in the last year, the fund has reached 28,000 youths in Nakuru County and has disbursed more than Kshs 200M in support of SMEs, creative arts and culture businesses.
"The loan has zero interest rates and has endeared many youths to take it up. Many of these startups have been used to create employment for other youths and therefore reducing cases of insecurity and drug abuse", said Mr Moriasi.
Speaking during the meeting, the Ag County Secretary Dr Samuel Mwaura appreciated the fund's work, urging the group to increase funding to other areas that need youth skills.
Dr Mwaura noted that the County would partner with the Youth Fund to address the lack of entrepreneurial skills in many youths that have rendered them incompetent to handle their businesses.
"As a County, we will fund their education and training as the Fund works on capital for them so that we have a wholesome person at the end. We want to get these youths out of their comfort zones and use this opportunity to market their talents, skills and culture," said Dr Mwaura.
Monica Blagesca, a representative from the British Council noted that they started Innovation for African Universities in the year 2021 to help graduate youths gain experience from the classroom theory.
She noted that the youth in Nakuru County have exposure to culture, talent and innovation but lack the skills and capital to actualize their goals.
"We have been equipping these youths in Nakuru, Kisumu, Nairobi, Meru and Mombasa to enable them to have the financial literacy to run their enterprises better," said Ms Monica.
Present was the Chief Officer Devolution and Training John Koech, Morris Murimi, Head of partnership Youth Enterprise Fund and Rose Wangari, Youth Enterprise Fund ACCO Nakuru County.