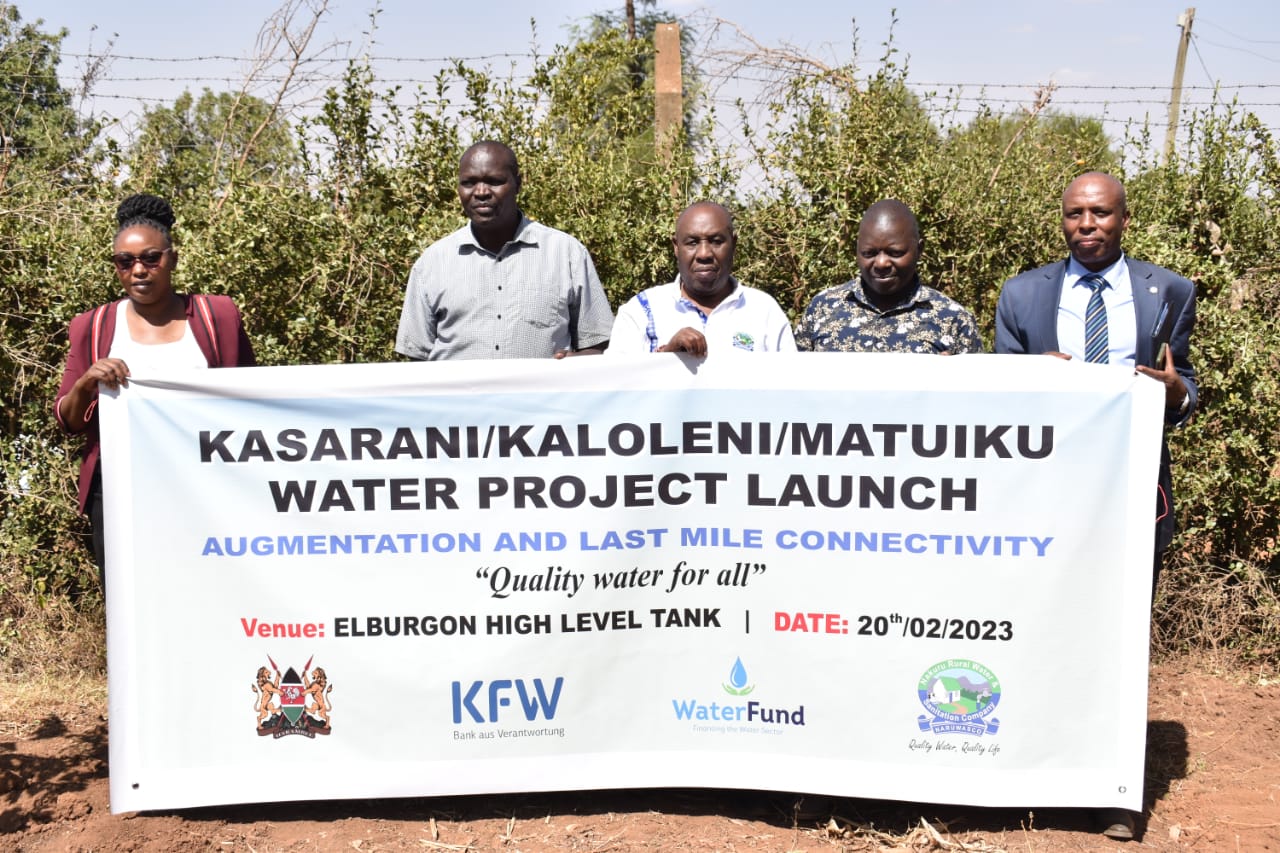 County Commences Rehabilitation and Expansion of Kasarani-Kaloleni-Matuiku Water Project
Written by Elmad Ogara
On Monday, the County Government of Nakuru joined the Elburgon community in a groundbreaking ceremony for the rehabilitation and expansion of the Kasarani-Kaloleni-Matuiku water project in Molo Sub-County.
The project funded by the KFW, Water Sector Trust Fund (WSTF) and the County Government of Nakuru (NARUWASCO) seeks to improve water infrastructure and last mile connectivity by up to a 20km distance to increase the number of households accessing water from 620 to 1745 in Elburgon township.
"We have commenced the journey towards ensuring that the entire Elburgon and surrounding wards have access to clean and drinking water," said Water, Environment, Energy, Natural Resources and Climate Change CECM Dr Nelson Maara.
Dr Maara also added that the project would not only provide access to clean and affordable water but also help reduce the alcohol and drug abuse menace in the area as the project will provide jobs to over 500 women and youth in the area.
This project under the management of NARUWASCO is also projected to reduce the non-revenue water from 68% to 30% to curb losses and ensure the sustainability of the water resources.
Also present was the area MCA Njuguna Mwaura, Chief Officer for Water and Sanitation Ms Margaret Kinyanjui alongside the NARUWASCO Managing Director and stakeholder representation from WSTF.