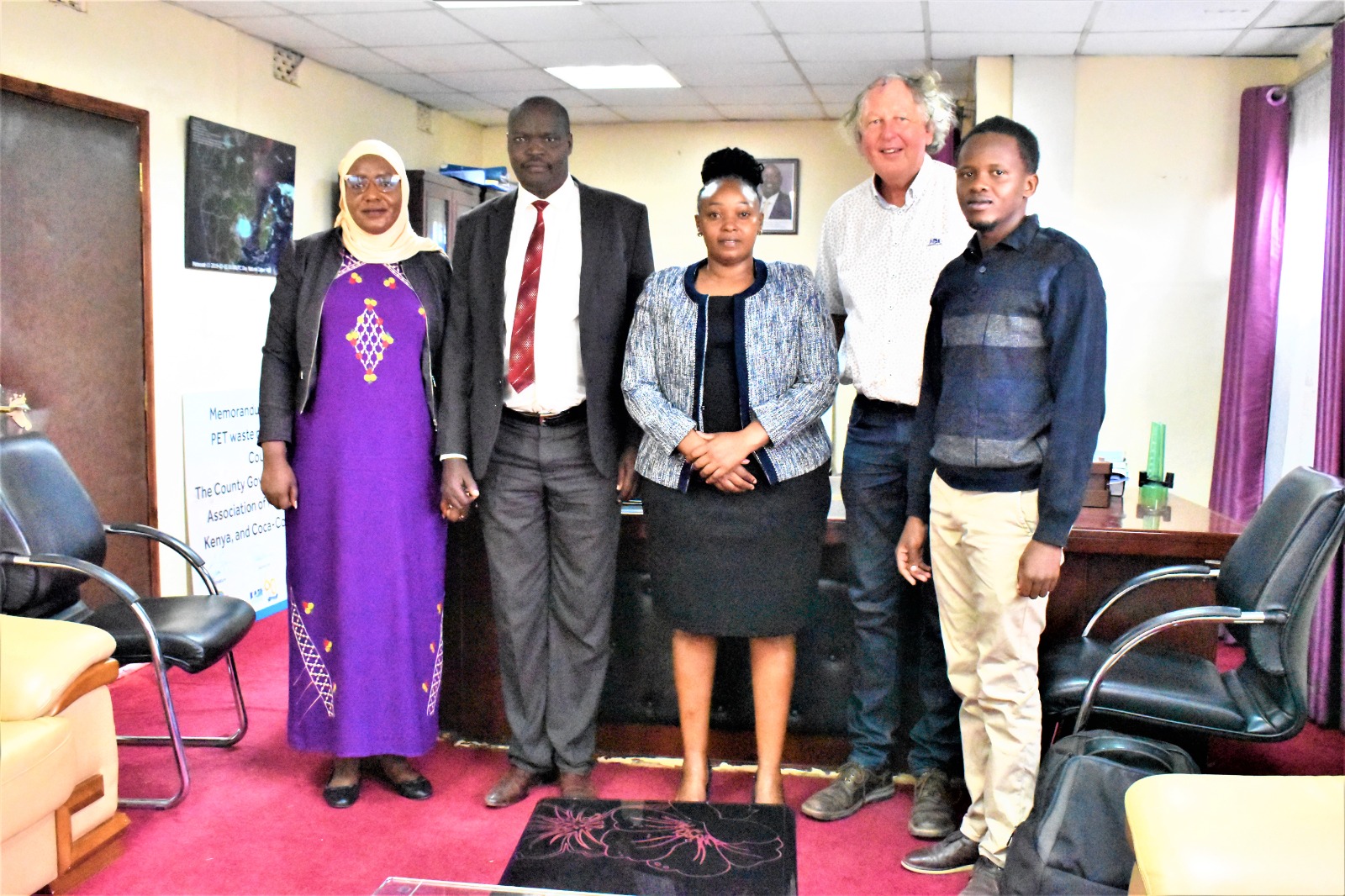 County to get boost in water and sanitation through collaborations
Written by Elmand Ogara
Nakuru Country stands a chance to benefit from collaborative working relations between her and like-minded contributors in the water and sanitation sector.
Delegations from Vitens Evides International (VEI) and Finish Mondial Kenya (FMK) made a courtesy call to the CECM Water, Environment, Energy, Climate Change and Natural Resource office this morning to discuss their continued partnerships with Nakuru County Government in the water and sanitation sector.
VEI through the WWX project has been supporting Nakuru County water utilities i.e NAWASCO, NAIVAWASCO and NARUWASCO to improve access to water and sanitation facilities.
In addition, FINISH Mondial Kenya is looking forward to supporting the improvement of sanitation facilities in five Sub-counties in Nakuru namely: Molo, Nakuru Town East, Nakuru Town West, Rongai and Naivasha with a target of 11,500 sanitation systems.
The plenary agreed to organize field visits to all completed and ongoing projects implemented by Nakuru County water utilities in partnership with VEI and FMK. This will also ascertain the impact of the projects on key areas such as non-revenue water, water supply networks and sanitation.
The plenary pledged to encourage and support water utilities to prepare and submit proposals on the Water for Life program.
Also present was the Chief Officer for Water Margaret Wanjiru