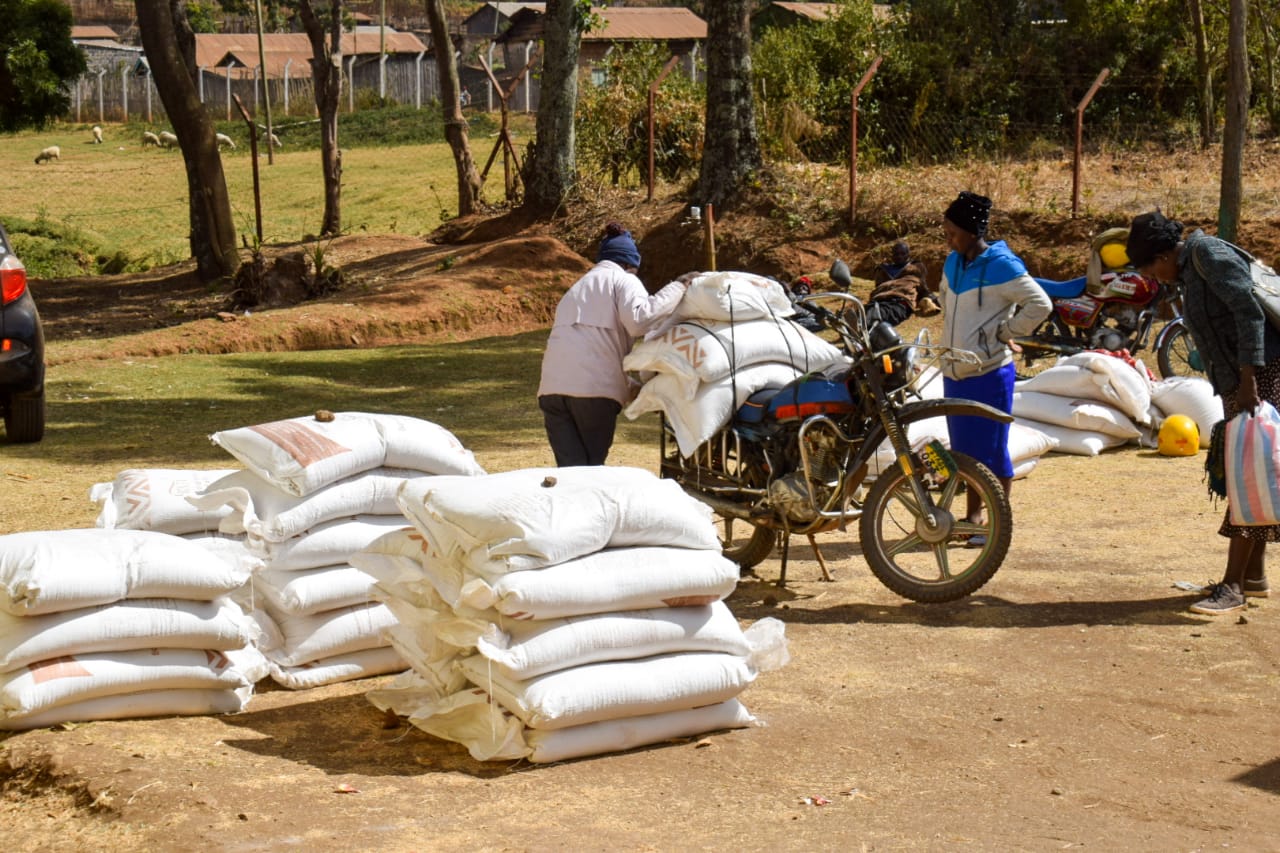 County operationalizes stores in Kiambogo and Kiptororo to help with fertilizer distribution
Written by Mercy Kihugu
The Department of Agriculture has begun the operationalization of the proposed stores for the distribution of subsidized fertilizer in Kiambogo, Gilgil Sub County and Kiptororo, Kuresoi North Sub-county.
The facilities will be significant in reducing the logistics cost for farmers which in return will help improve productivity and profitability.
While commissioning the facilities, Agriculture CECM Leonard Bor accompanied by Agriculture Chief Officer Hon Kibet Kurgat urged farmers from the two sub-counties to purchase the fertilizer from the facilities noting the price of one bag is Ksh 3500 and farmers should not pay extra money for the fertilizer.
He further noted that phase 1 of the distribution of the fertilizer is focusing on maize farmers therefore only registered maize farmers will receive the fertilizer in this phase.
Agnes Njoki, a farmer in Kiambogo thanked the administration for the initiative highlighting that it will be significant in ensuring farmers plant at the right time since they've already prepared the land.
For farmers to purchase the fertilizer they are required to present themselves to the stores or the nearest NCPB and KNTC depots with the ID and unique SMS codes sent to them.
They will further redeem the code after their data is generated and an M-Pesa prompt message is sent to the farmer's phone for them to input their M-pesa pin to complete the payment. Through the clerks, they will get the receipts after which they will collect the fertilizer.
The leaders also visited the Elburgon depot to assess the status of the distribution of the fertilizer.