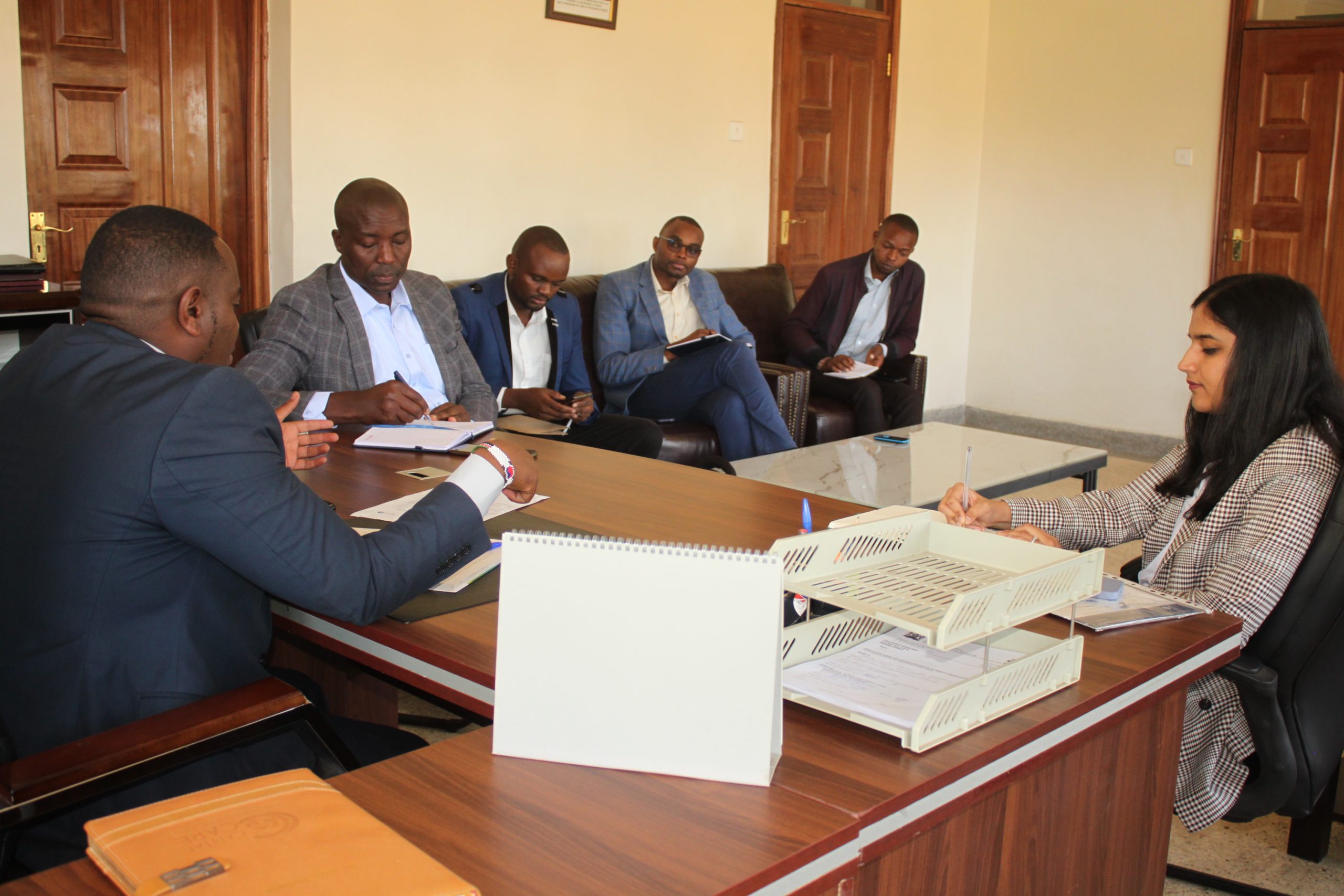 City Management to leverage Urban Infrastructure Financing mechanisms
Written by Nancy Naholi
Nakuru City Manager Mr Gitau Thabanja on Monday hosted a team from the Covenant of Mayors in Sub-Saharan Africa(CoM SSA) to have discussions on expanding the focus to unlock urban infrastructure and climate finance at the local and international levels.
The meeting bore fruitful discussions on the need for capacity development of local and international financing mechanisms and requirements and foster dialogues with the private sector and financial institutions.
Other focus areas of discussions entailed identifying and prioritising the pipeline of sustainable urban infrastructure projects and identifying relevant measures to help mobilise financing for urban development at all levels of government.
CoM SSA is part of the Global Covenant of Mayors an initiative of cities committed to taking ambitious climate and energy actions. Com SSA is co-funded by the European Union and Germany and co-implemented by GIZ in Kenya
CoM SSA supports cities to tackle the interconnected challenges of climate change and access to sustainable energy. In Kenya, Nakuru, Nairobi, Mombasa, Kisumu, Nyandarua and Embu are the signatories to CoM SSA.
The CoM SSA programme offers tailored capacity building and support to Sub-Saharan cities in developing their Sustainable Energy Access and Climate Action Plans (SEACAP), in line with national policies, plans, and reporting requirements.
Mr Thabanja in his remarks was clear that he was impressed with the level of interaction between the City team and the CoM SSA team through the GIZ.
He noted that the urban infrastructure and projects development is a key growth area and a viable investment opportunity that would position Nakuru City for greater economic vitality and urban development.
He re-affirmed H.E.Governor Kihika's Administration's commitment to strengthen engagements with various institutions to identify and package bankable projects that can be showcased globally to attract investors and achieve climate-friendly development that is adapted to the effects of climate change.
Further, the Manager highlighted a number of projects that the management has implemented to help mitigate the adverse effects of climate change in the City.
This includes the installation of solar-powered lights along the City's main street, Kenyatta Avenue and a section of Moi Road, the construction of a non-motorised transport system to reduce carbon emission and pollution and the construction of stormwater drains within the City.
In 2020, the County Government of Nakuru, through the Department of Environment partnered with CoM SSA in actualizing various activities within the initiative. So far the joint venture has seen the successful development of a County Energy Plan, Climate Mitigation and Adaption Plans among others.
Also joining the meeting were technical officers from the City Board and Department of Environment.