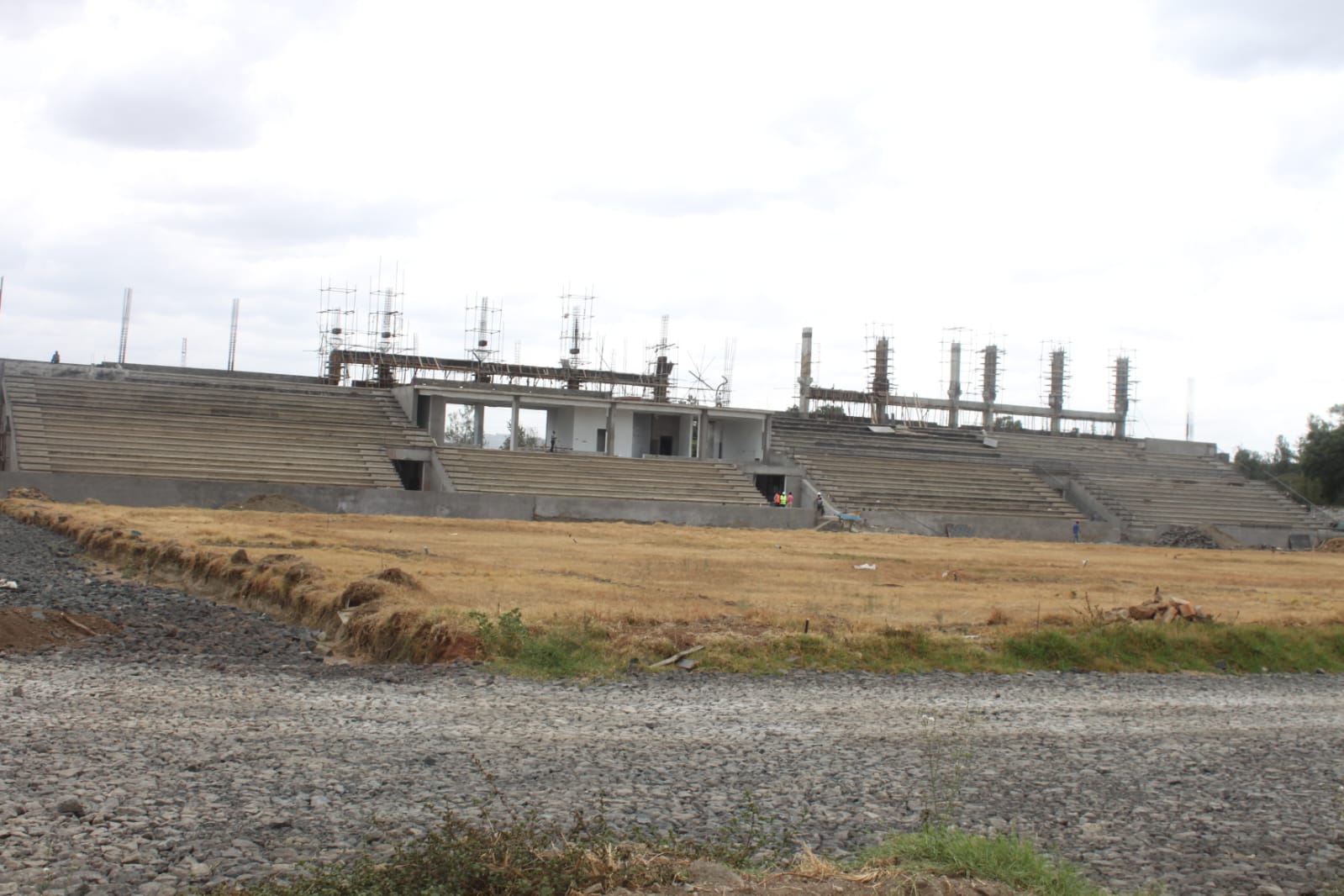 Construction of Afraha Stadium at an advanced stage
Written by Nancy Naholi
Timely completion of construction of the phase one of the Afraha stadium to international standards will significantly complement various sporting facilities in the County.
The project which is funded by the World Bank through the Kenya Urban Support Program (KUSP) at a cost of Ksh 650 million is progressing well
Housing and Urban Development Department, Chief Officer Kamau Kuria together with the City Manager Mr Gitau Thabanja today inspected the status of ongoing works.
The team observed notable strides in the implementation of the project which is 65% complete.
"We wish to applaud the contractor for the speed gathered in the implementation of works. However, we urge the contractor to expedite works and ensure timely completion as per the contractual agreement," remarked the CO.
Mr Kuria, while leading the inspection exercise noted that speedy works would create room for the normal resumption of sporting activities considering that the development is one of the important sporting infrastructures in the county.
Mr Thabanja shared the same sentiments while he noted that H.E Governor Susan Kihika's Administration is working closely with various stakeholders including Athletics Kenya (AK) to ensure that the project conforms to international standards. Nakuru City is a premier sporting and conferencing destination.
According to the Clerk of Works Mr Harrison, the contractor has commenced works on excavation and compacting of the driveways, parking, overhead elevation tank works, the foundation works in the generator and security rooms and drainage works.
The construction of the facility is in line with H.E. Governor Kihika's agenda of nurturing and enhancing sports talents among the youth in the county.
Also joining the inspection team were technical officers from the City Board, the Consultant U-Design Limited and Contractor Lexis.