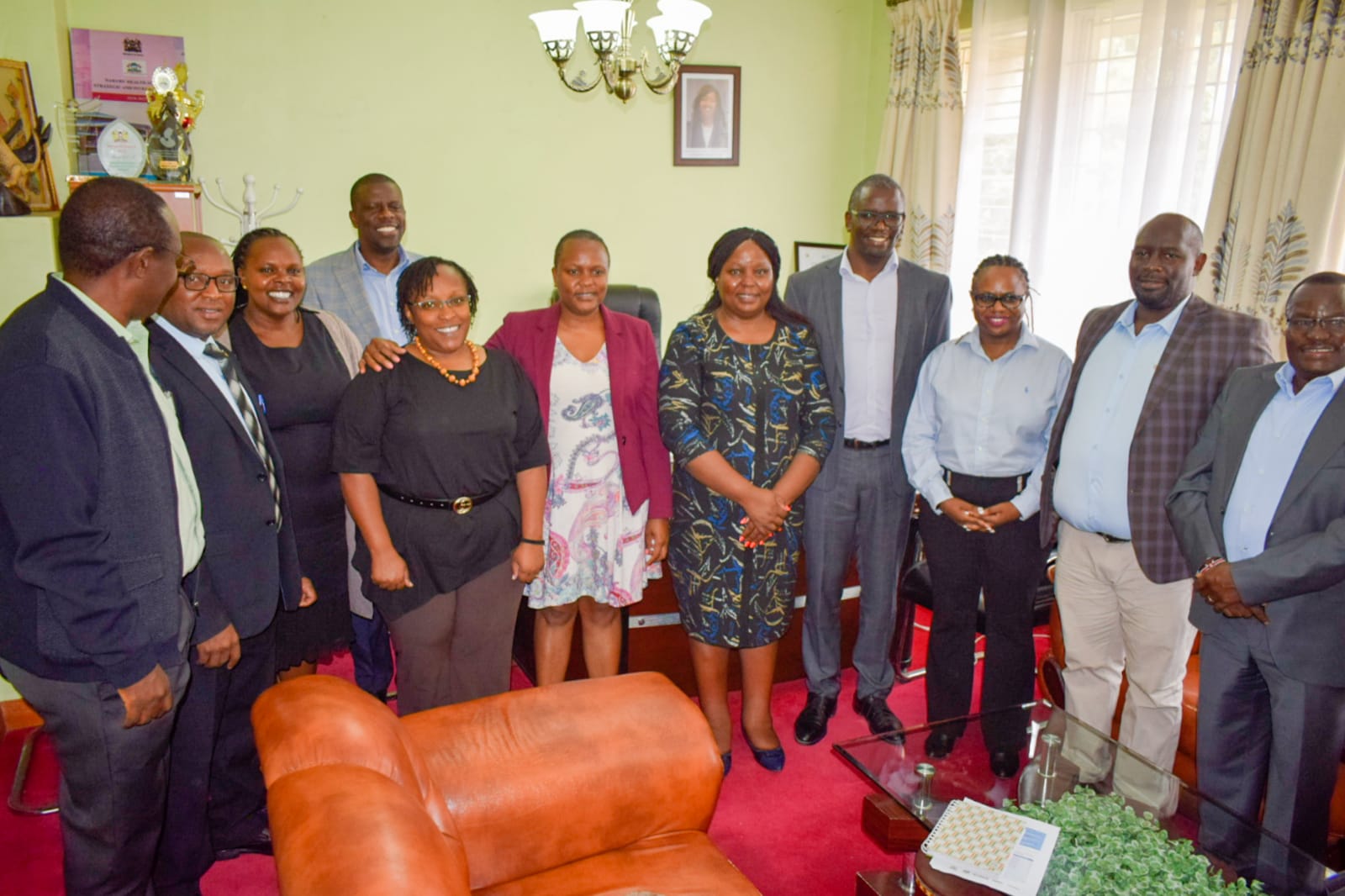 USAID Tujenge Jamii and Nakuru County in partnership to improve Healthcare in Nakuru
Written by Ruth Magak
In 2021, the United States Agency for International Development (USAID) initiated a five-year partnership with the Nakuru County Health Department to improve access to quality health services in the region. The partnership, known as Tujenge Jamii- UTJ, has since been making significant progress in enhancing healthcare in the county.
The project supports HIV Prevention, Care and Treatment, Maternal Child Health, WASH, and Nutrition services in Nakuru. Its primary objective is to increase the use of quality county-led, county-owned, and county-managed health and social services.
Over the past year, the project has made significant strides in improving the health outcomes of Nakuru County. It has reached 20223 key populations and 1534 adolescent girls at high risk of HIV. It has provided ART treatment to 41992 clients across 110 facilities in the county. It has conducted HIV testing to 130387 clients and distributed over 12,002 HIV self-testing kits. Additionally, it has achieved a viral suppression rate of 94% among clients on treatment, and over 43391 pregnant women have accessed HIV services through its PMTCT program. The project has also provided direct support to the department of Health Human Resources for Health, complementing the county with 445 staff to strengthen HIV Service delivery with an annual payroll investment of around 165 Million.
The partnership has invested a total of 198 Million in support of Nakuru this year in different program areas, which will go a long way in improving the health and well-being of the people of Nakuru County.
Dr Moses Kitheka, the Chief of the Party for UTJ, lauded LangaLanga Sub-county Hospital for being the first facility to fully integrate HIV CCCs within the Health System to reduce discrimination and stigma on recipients of service. The project is proud of this achievement and remains committed to improving the quality of health services for all.
Ms Jacqueline Osoro, the County Executive Committee Member for Health, emphasized that the county, under the leadership of Governor Susan Kihika, is committed to embracing the service integration concept and ensuring that the efforts and achievements made are sustained beyond this partnership.
The partnership between USAID Tujenge Jamii- UTJ and Nakuru County Health Department has made a remarkable impact in improving the health outcomes of Nakuru County. It is dedicated to working collaboratively with its partners to continue improving the quality of health services for all the people of Nakuru County.