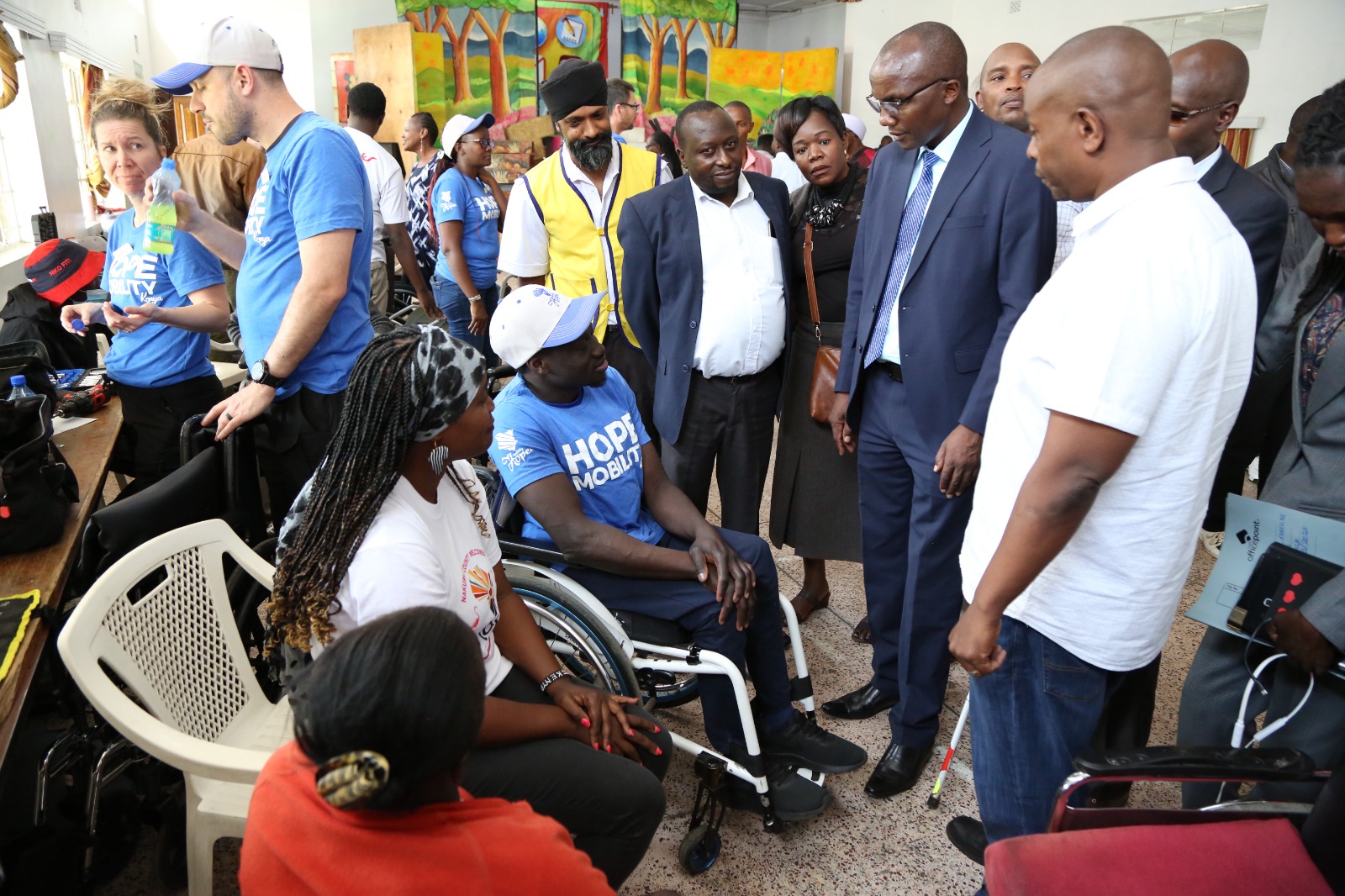 Nakuru County partners with Lions Club to provide mobility devices to PWDs
Written by Ruth Magak
Persons with Disability (PWDs) in Nakuru have received 160 mobility devices including wheelchairs and crutches from the County Government, in partnership with Lions Club Nakuru which will help them move with ease.
Speaking during the launch of the equipment at Lions Gardens, Nakuru Deputy Governor David Kones said the County is committed to supporting the PWDs lauding the partners for collaborating to ensure the exercise was a success.
Kones noted that in line with Governor Susan Kihika's county plan, the County Government considers the needs of other categories of PWDs to enhance inclusivity among residents.
"We believe that every person regardless of their abilities, deserves equal opportunities to participate in society and pursue their goals," said Kones.
He commended the Living with Hope Foundation, the Lions Club Nakuru, and all the stakeholders involved in this distribution exercise for their hard work and dedication.
"Your generosity and compassion are making a real difference in the lives of people with mobility disabilities, and we're proud to be a part of it," he added.
According to Kones, the initiative aims to improve the quality of life of residents and make the community more inclusive and supportive.
"I want to encourage residents to register through their respective ward administrators People Living with Disability who may require mobility devices to enable them to access these services," he said.
The Departments of Health together with Social Services will continue to sensitize persons living with disabilities and caregivers on various ways of supporting the People Living with Disabilities.
Physiotherapists and Occupational therapists from the Health Department are available across all Sub counties to assist with disability assessment within communities.