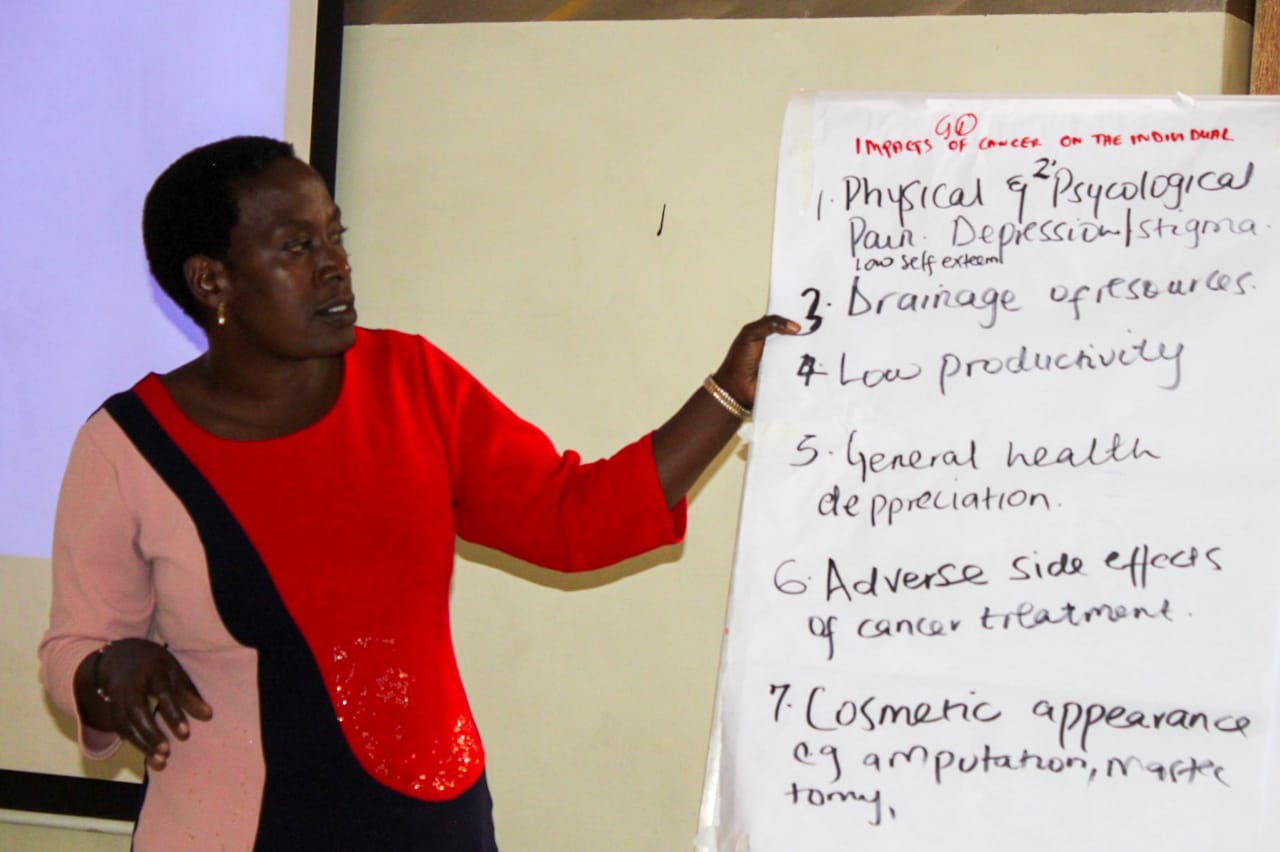 At least 30 Community Health Volunteers (CHVs) in Nakuru County have been trained on the impact of community cancer awareness programmes on knowledge of cancer risk factors, symptoms, screening, and barriers to seeking help.
The training done by the Department of Health Services seeks to equip CHVs with knowledge on cancer prevention, early detection, and management which is to be disseminated at the household level, within their jurisdiction.
The CHVs are to operate with a support manual developed by the Ministry of Health as a guide as they move across their communities, with diagnostic delays and advanced-stage diagnoses contributing to poor survival.
According to the County Reproductive Health Coordinator Clara Kerich, educating communities on cancer and appropriate health-seeking behaviour is critical in increasing screening participation rates.
"As we continue to work towards Universal Health Coverage, our goal is to improve and maintain a level of health that enables our communities to participate fully in national development," she said.
The manual was developed by the Ministry of Health between May and August of 2021 through extensive consultations among various stakeholders.
"Together, we will continue to strive for a healthier and more informed community," she added.