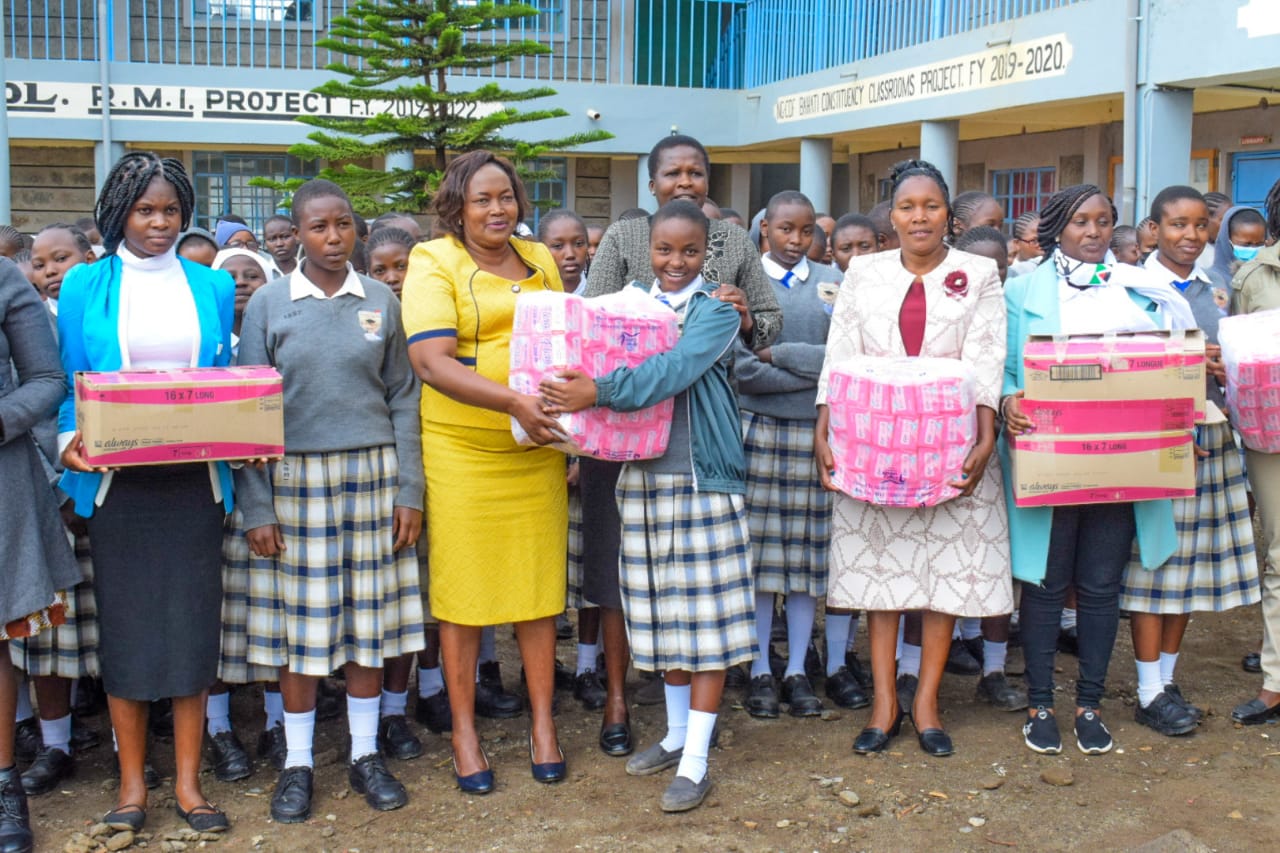 County committed to improving menstrual health and hygiene for girls across the county
Written by Mercy Kihugu
The lack of affordable sanitary products for girls from poor families keeps them at a disadvantage in terms of accessing education due to absenteeism from school, especially during menses.
Access to sanitary towels especially for school-going girls is among H.E Susan Kihika's agenda geared towards keeping them in school and improving menstrual health and hygiene for girls across the county.
To affirm these efforts, the Chief Officer in charge of Gender, Social Services and Inclusivity Ms Gladys Kamuren, today issued sanitary towels to adolescent girls in Limuko Secondary School, Kabatini Ward to help them remain in school during their menstruation period.
The program is part of the activities being held within the International Adolescent Health Week themed "With and For Adolescents: Building a Healthier and More Inclusive Future".
This will also go a long way in assisting the girls to avoid cases of transactional sex for pads in the ward.
Ms Kamuren further sensitized the girls and boys on issues of teenage pregnancies, HIV/ Aids and gender-based violence among adolescents and young people highlighting the importance of knowing their rights and reporting cases of Gender Based Violence whenever they arise.
The Chief Officer was accompanied by Area MCA Hon. Leah Ng'ang'a and Gender Officer Vivian Yegon.