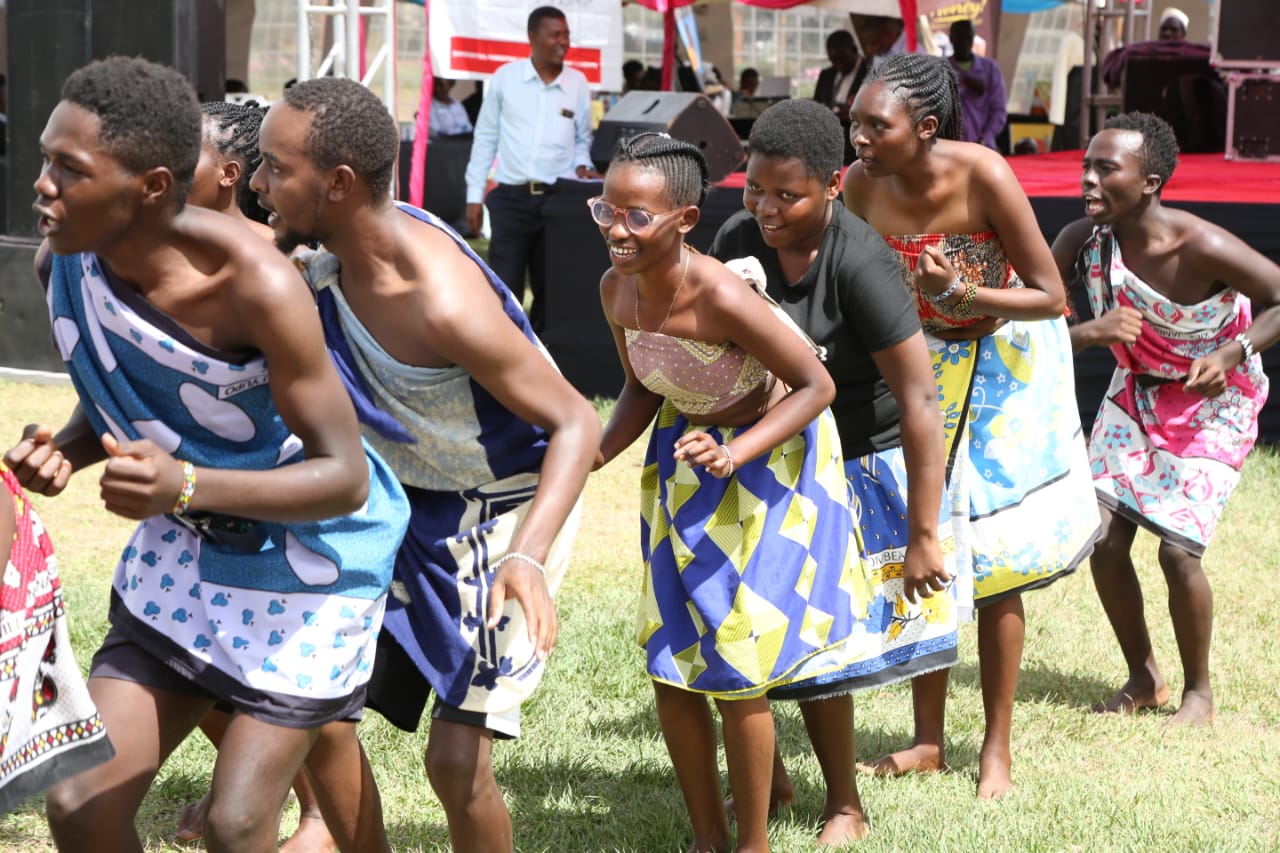 Nakuru Cultural Week kicks off with pomp and colour
Written by Jeremy Ogolla
The County today has led a procession to mark the inauguration of a week-long cultural event that will create a platform for cultural exhibitions at Nyayo Gardens.
The 12th edition cultural event organized by the County Government of Nakuru in conjunction with Egerton university and other stakeholders saw student participants drawn from over 20 Countries within the Continent showcasing their culture and diversity.
Trade, Tourism and Cooperatives CECM Hon Stephen Kuria said through the leadership of Governor Susan Kihika, the County has been spearheading mutual collaborations to put the region on the global stage.
"In fulfilment of its strategic objective to develop, preserve and protect the arts, cultural and creative sector, the County is pleased to present exhibitions of cultural and creative industries products," said the trade CECM.
Hon Kuria said the County will not only use the event to achieve tolerance but they will also leverage it to empower its people economically.
"By placing an order and purchasing the beautiful products showcased in this exhibition, you are contributing to the livelihoods of artists, their families and other dependents that they support," said Mr Kuria.
Egerton University Director for Marketing and Resource Mobilization Professor Paul Kimurto said the festival has provided a unique platform for the business and cultural communities to network, thanking other stakeholders involved for working tirelessly to make the event successful.
City Board chair Stella Karanja and Nakuru City manager Gitau Thambaja both said the event has created a platform to market and package Nakuru as the only City in the world with a National Park and a lake.
"This event has made Nakuru a one-stop shop, especially in marketing, promoting and developing arts, culture, music and heritages," said madam Stella.
Punctuated with programs such as remarks, live performances, food, fellowship, book exhibitions and career advisories from learning institutions, the event attracted hundreds of people who visited various exhibition points.
The Cultural Week of Egerton University is taking place after a four-year break and is back in style, with a working arrangement with other stakeholders to make it authentic. Mr Gitau Kamau, Chief Officer of the office of the Governor said the cultural event will enhance public entertainment and recreation activities within the County.