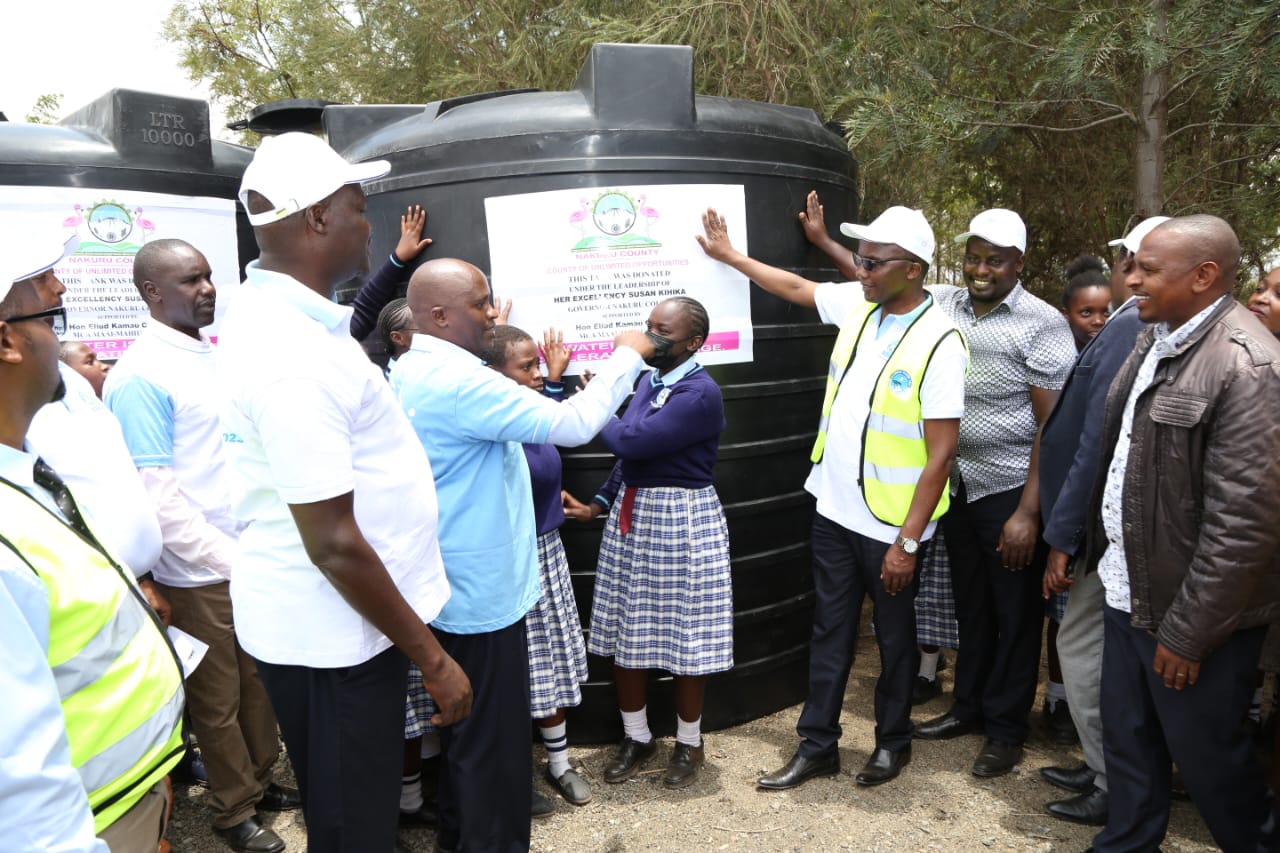 County to prioritize water accessibility
The Nakuru County Government has prioritized the development and improvement of water infrastructure throughout the county to increase accessibility to clean water for households.
This comes even as the county faces a huge demand for the commodity with the current supply being insufficient with demand exceeding 50 per cent as the county is classified as a water-scarce region.
Nakuru Deputy Governor David Kones noted that the county was committed to expanding the scope of water coverage, enhancing the sustainability of projects, and understanding the role of every stakeholder in the water, environment, sanitation, and climate change sectors.
Speaking at Karima Mixed Secondary School in Naivasha during International World Water Day, Kones noted that the county was also undertaking policy, governance, and legal interventions, to increase water storage, and improve sanitation and food security in the county.
He revealed that the county has implemented several policies and strategies for integrated water management and conservation to address the challenges of water scarcity, pollution, and insufficient use of water resources.
County Water, Environment, and Natural Resources Executive Dr. Nelson Maara, Nawassco Managing Director James Ng'ang'a and were among the dignitaries at the event.