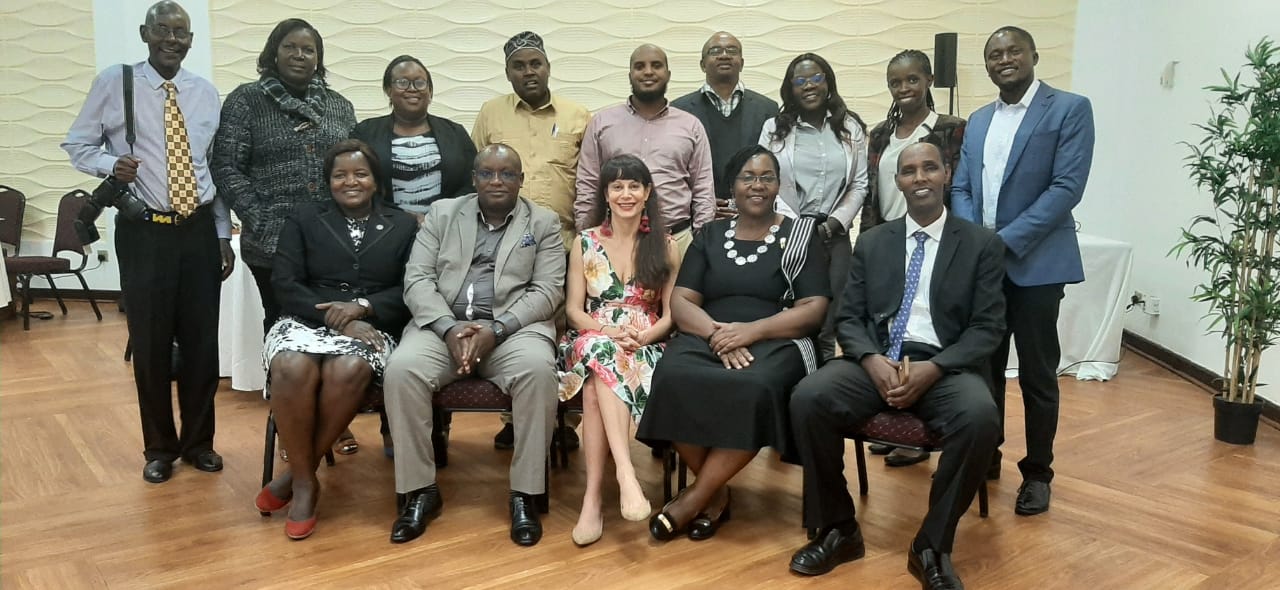 "Strong Cities Network" urges counties to foster urban safety
Written by Nancy Naholi
County Governments have been urged to embrace the tenets of good governance and ensure that issues related to urban safety are mainstreamed in development planning and programmes.
This will ensure that stakeholders are fully involved in empowerment initiatives that ensure they are not inducted into extremist ideologies that eventually escalate insecurity more so in urban areas.
This was the common message from Louis Dey representing the European Union for seven pilot counties who took part in the Strong Cities Network engagement forum in Nairobi.
The same was echoed by Lara Petricevic-Williams the Senior Manager, Global Engagement at Strong Cities who emphasised the need for inter-County collaborations to stem all forms of extremism.
Strong Cities is a non-governmental, non-profit making organisation with a global network of more than 168 cities dedicated to addressing all forms of hate, extremism and polarisation that can lead to violence.
The eight pilot towns of Kwale, Kakamega, Nakuru, Mombasa, Isiolo Wajir, Mandera and Lamu highlighted the proposed outcomes in their County Action Plans to counter extremism and violence. Action strategies were discussed for the way forward in mainstreaming key recommendations in urban governance strategies over the current five-year development period as captured in the respective County Integrated Development Plans.
Representing the County Government of Nakuru, the Chief Officer for Housing and Urban Development Kamau Kuria noted that safety in urban areas was being prioritised with a view to leaving no one behind in County development strategies. He further noted that H.E Governor Susan Kihika's Administration will ensure there is consultation across the board in ensuring that there is ownership of the County Action Plan and budget allocations will reflect this in the future.
Noting that Nakuru County has experienced various forms of extremism related to land matters and ethnic conflicts Kuria reported that the County Government was working with other agencies to ensure such matters were tackled including facilitating access to tenure security instruments and inclusive participatory planning of urban centres to ensure communities live harmoniously.
Others who spoke included Gertrude Rose Gamwera the East African Local Governments Association Secretary General and Head of Hub at Strong Cities East and Southern Africa Region and Najib Abili from the Council of Governors. Also present was Bernard Maruhi the Director of Housing.