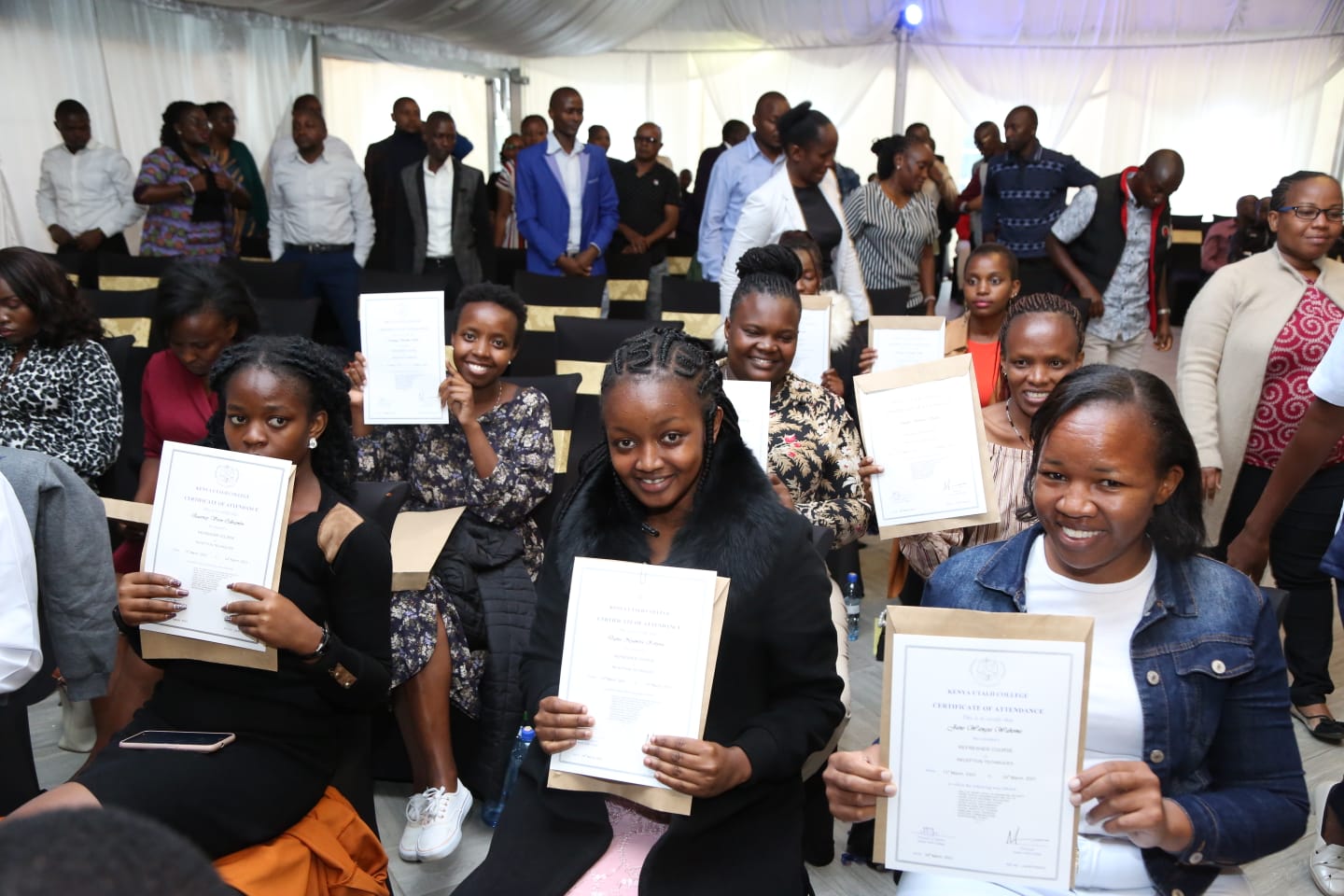 Nakuru County to boost Tourism by establishing Nakuru County Tourism Board
Written by James Munyua
Nakuru County Government under the leadership of H.E governor Susan Kihika is in the process of operationalizing the Nakuru County Tourism and Marketing Board.
Nakuru being a tourism hub, the mandate of the board will be to bring together all key tourism stakeholders to market Nakuru County domestically, regionally and internationally.
This was revealed by Deputy Governor H.E David Kones during the graduation ceremony of 140 participants in the Hospitality Industry 2023 refresher courses training program at Lake Naivasha, Sawela Lounge in Naivasha.
The participants from Central Rift, North Rift and Mara regions took a two weeks intense refresher course organized by the Ministry of Tourism and Utalli college liaison committee and Hotels and Lounges in Naivasha who offered accommodation to the participants.
Speaking during the event the Deputy Governor said Nakuru County has over 50,000 people depending on the Tourism sector directly.
With Nakuru being a Tourism Hub, therefore, training comes in handy to make the hospitality industry competitive in an ever-changing sector.
"Over the years Nakuru County Government has partnered with Nakuru County Tourism Association and Kenya Utalii College to capacity build tourism sector by offering courses that improve the capacity of our workforce," the deputy governor said.
The Deputy Governor further noted that the collaboration between Nakuru County Government and the National government will continue to grow the industry in the County.
Prof. Charles Musyoki, Principal of Kenya Utalii College noted that the two weeks of intense training have instilled skills and knowledge which will boost service delivery in the hospitality industry.
"This year's training had attracted a significant number of participants with about 2700 entries recorded, we however could not accommodate this number. This shows the value that the course adds to the industry," Prof. Musyoki said.
Nakuru Hotels and Tourism Association chairman Mr David Mwangi also noted that the program which has been in existence for 8 years has been able to continually sharpen the knowledge in the competitive industry.
This year's program saw the participants trained in four areas in Reception techniques, Food and Beverage supervision, Communication Skills basic level and Tourism Sales and Marketing courses.