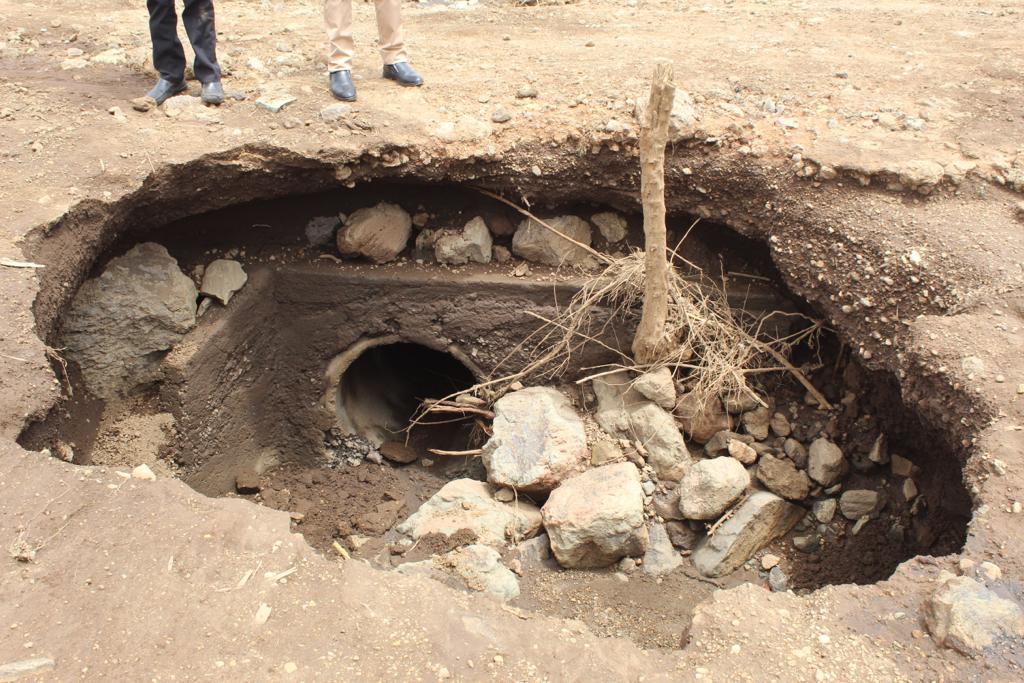 Roads Department deploys county machinery to address flooding in Ol-jorai, Gilgil
A team from the department of Roads and Transport today toured Ol-jorai village in Gilgil to assess the extent of the damage left by severe flooding that claimed seven lives.
Governor Susan Kihika had directed the team to visit the area as she is committed to supporting the families affected in the aftermath including survivors.
Roads and Transport Executive Member Eng Michael Kamau joined area MP Martha Wangari to condole with the families that were affected by the recent floods.
While addressing the residents Kamau noted that his main aim was to tour areas of Oljorai Village to assess the condition of roads that were affected by the Storm and those that need to be opened and rehabilitated to ease the movement within the area.
As an immediate measure to restore flood Control interventions, an excavator has been deployed to the areas which will be used to drain the water from Purko and Kwa Nursery dam which will collapse In case of another storm.
He noted that some of the roads to be rehabilitated will include Olepolos-Kongasis Road Tanki Sita-Kampi Turkana road and Olesirwa-Kongasis road.
"We convey our deepest sympathies for what was witnessed on Monday night. We have mobilized our excavator, to be able to mitigate and prevent the floods from destroying our property," noted Kamau.
Once the excavator drains the water from the dam desilting will be done to remove accumulated soil that has been washed into the dam from the surrounding land.
He also visited Kayole Village an area neighbouring Kampi Turkana where all the water from Oljorai stagnated with no access to an outlet thus leaving some homes submerged.
He advised the sub-county engineer to visit the area together with a surveyor to find a way to drain the water to dams within Soysambu.
The families also received bags of rice through the office of the area MP.