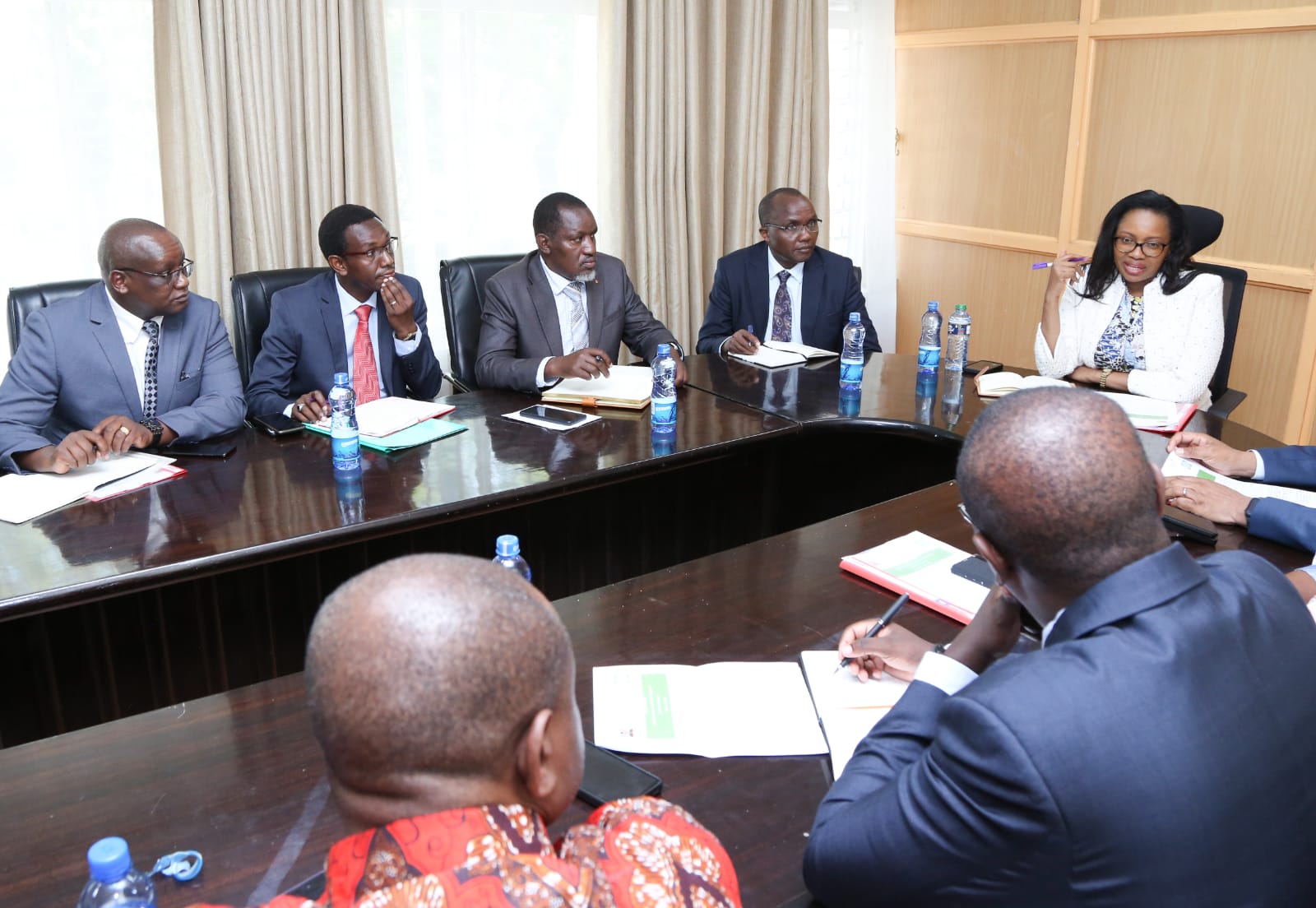 Nakuru City to host 5000 for the Kenya Urban Conference
Nakuru City has been chosen to host this year's Kenya Urban Conference which will be held in two months.
The conference will bring more than 5,000 participants to the city, providing Nakuru hoteliers, transport companies and traders with a business boom for the final week of May. The conference begins on 23rd May, 2023 and ends on 27th, March, 2023.
Today, the secretariat of the preparing committee of the conference led by Eng Benjamin Njenga from the Ministry of Lands and Urban Planning paid a courtesy call to Nakuru County Governor, H.E Susan Kihika to brief her on the preparations for the conference.
"Nakuru has been chosen as the city to host this year's Kenya Urban Forum, which is our version of the World Urban Forum. We have been meeting your team and we are going to go around the city before we agree on the venue of the conference," he said.
Governor Kihika welcomed the selection of Nakuru City to host the conference and assured the committee that her team will work round the clock to ensure the forum was successful. The Governor said Nakuru was growing fast and had the facilities to host the conference which brings together more than 5,000 participants.
"As a County, we will be ready. We have not taken for granted this opportunity to host this conference that will place Nakuru City on the world map and market it across the country," she said. The Governor was accompanied by Deputy Governor H E David Kones, County Executive Committee Member (CECM) for Lands and Urban Development, Mr John Kihagi, and Housing and Urban Development chief officer, Mr David Kuria.
Eng Njenga said they will require a list of accommodation facilities in Nakuru City to circulate to conference participants, fresh branding of the city, billboards and mobilization of service providers to serve the participants during the conference duration.
The conference, whose theme is "The Future is Urban" will discuss among other issues urban governance and planning, urban infrastructure and services, urban financing, urban poverty, environment and the land question in urbanization.
Nakuru is the most urban county in Kenya with one city, six municipalities, six townships and 20 market centres.