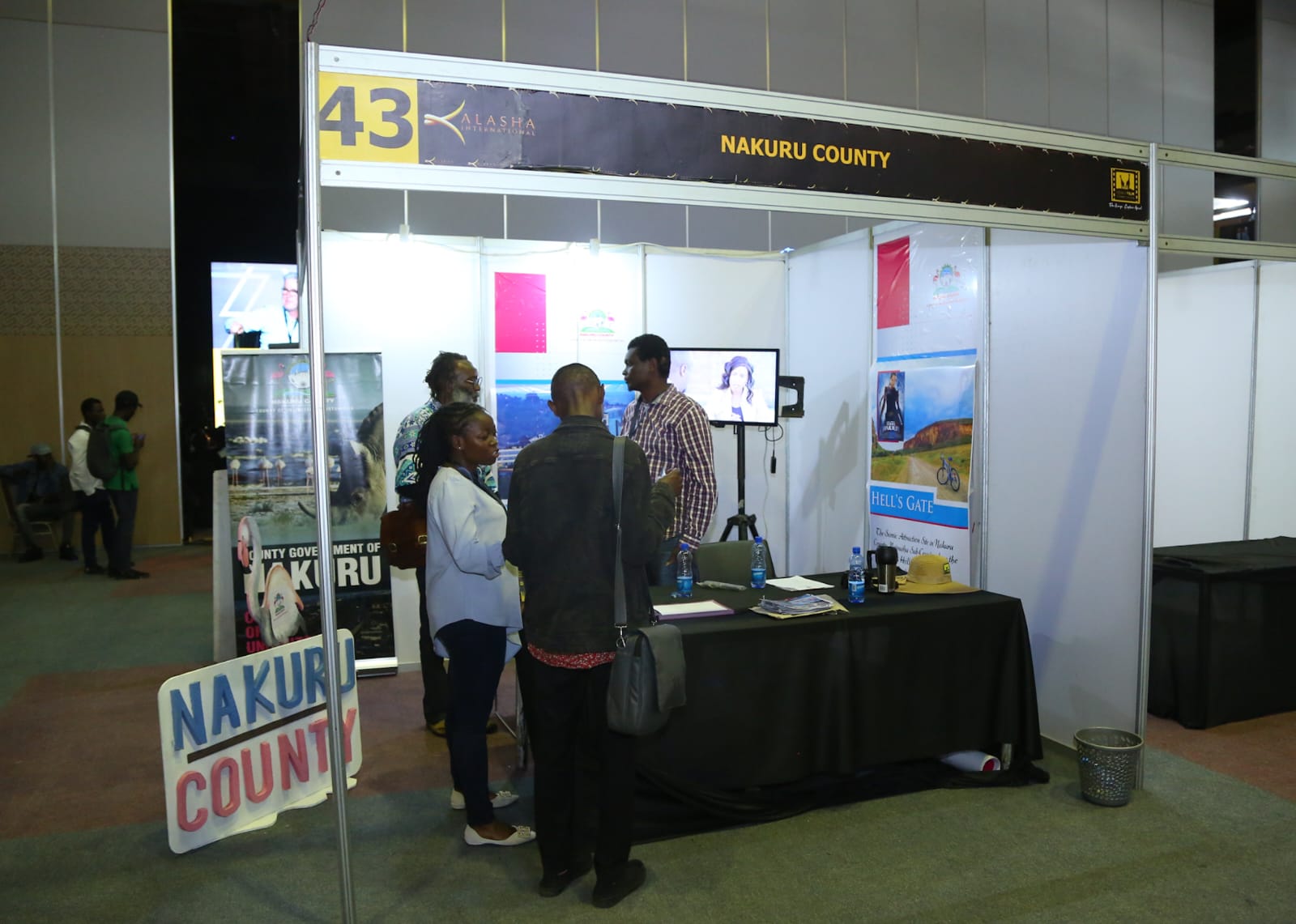 Nakuru to leverage on Kalasha Film festival to Market County as a film shooting destination
Written by Jeremy Ogolla
Nakuru County is leveraging this year's 6th edition of Kalasha International Film and TV Market to grow the sector at home.
The three-day event taking place at the Kenyatta International Convention Centre (KICC) kicked off mid this week, with Nakuru taking part to market the County as a film shooting destination due to its scenic places.
This is a unique platform for all the local, regional and international players as well as festival goers from the Film and TV industry to gather, discuss exchange, collaborate, share stories, and develop new business opportunities.
Tourism and Culture Chief Officer Rosemary Kimani said Nakuru County under the leadership of H.E Governor Susan Kihika has set the TV Production and film industry as the cornerstone for the creative economy in the County.
"We have partners willing to come and make films in Nakuru County due to the scenic points that we are endowed with here in Nakuru," the Chief officer said.
She also thanked the organizers of the event noting that as a County they can interact with different film and TV producers who are willing to come to Nakuru to film and train start-ups on film and TV productions.
"We are calling on youths to embrace such opportunities, the County is planning to come up with a policy that will create a conducive environment for the film industry to thrive," she noted.
The event's primary objective is to showcase Kenya as a major regional hub for Film and TV Production, post-production, and distribution across all platforms and genres while reinforcing the uniqueness of Kenya as a shooting location.
Kenya Film Commission CEO, Timothy Owase said they are ready to partner with Nakuru County on matters of film production, calling on players in the industry to take advantage of emerging technologies that are revolutionalizing the film industry in Nakuru County.
Nakuru UNESCO Creative City – Alternative contact Barbushe Maina thanked the Governor for sponsoring them to the event, saying as players in the film industry they are ready to articulate what they have learned in the event.
Key players in attendance at the 6th edition include film distributors like Netflix, Multichoice, Paramount, Viusasa, Africa XP, IMAX, Crimson Media, My Movies Africa, Media Pros Africa, and Rushlake.
Industry players in attendance include Ustadi Film Production, Kenya Film Department, Phil-It production, Some Fine DayPix, Zebra Production, Docubox, Film Aid, and Hiventy Africa among others.
The theme of the event is "Film Distribution in the 21st Century"