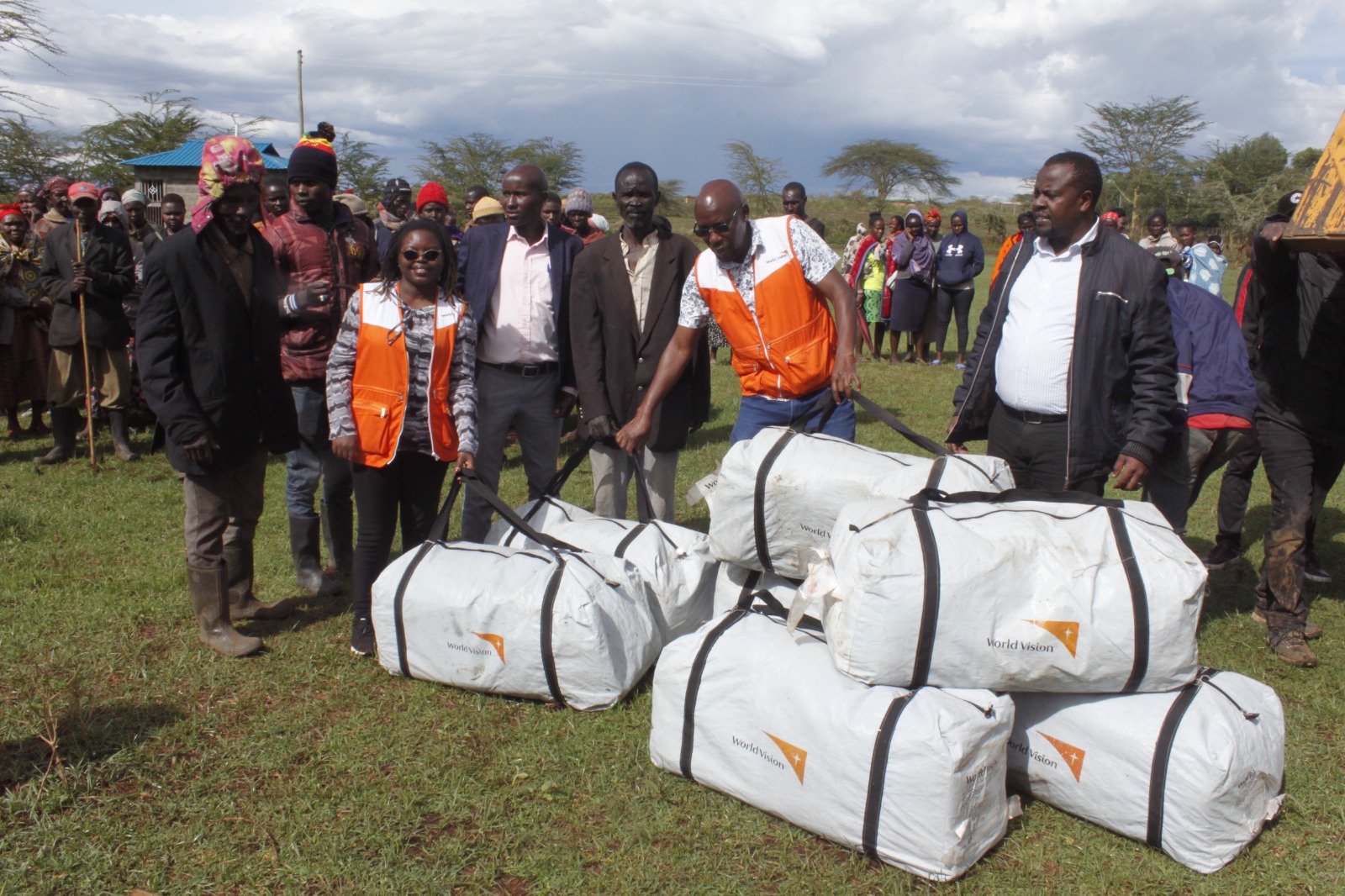 County and World Vision Kenya provide relief to families affected by floods in Oljorai
Written by Elmad Ogara
H.E. Governor Susan Kihika's administration through the County Department of Disaster Management continues to provide immense support to the families affected by the recent floods occasioned by heavy rainfall in Oljorai and Kiambogo.
A total of 65 homesteads from Elelai, Manyatta, Central Hall, Kampi-Turkana, Kwale and Kiambogo villages have received emergency response packages courtesy of the County Government of Nakuru and World Vision Kenya.
Oljorai area Assistant Chief Mr Henry Balozi alongside the ward administrators for Gilgil and Eburru-Mbaruk ward lauded the quick response by the team having assessed the losses and damages incurred.
"This is a huge milestone in terms of service delivery since the inception of devolution. We have never witnessed such proper collaborated efforts and all-inclusive distribution criterion a similar crisis," added Mr Balozi.
The team was also keen to sensitize the locals on proper hygiene practices in these unprecedented times having been recently accorded water treatment kits by Community Health Volunteers.
The World Vision Kenya team was also keen to highlight the importance of child protection terming it a crucial element towards combating various vices that crop up in the wake of such disasters.
Also present was Nakuru County Disaster Management administrator Mr John Macharia