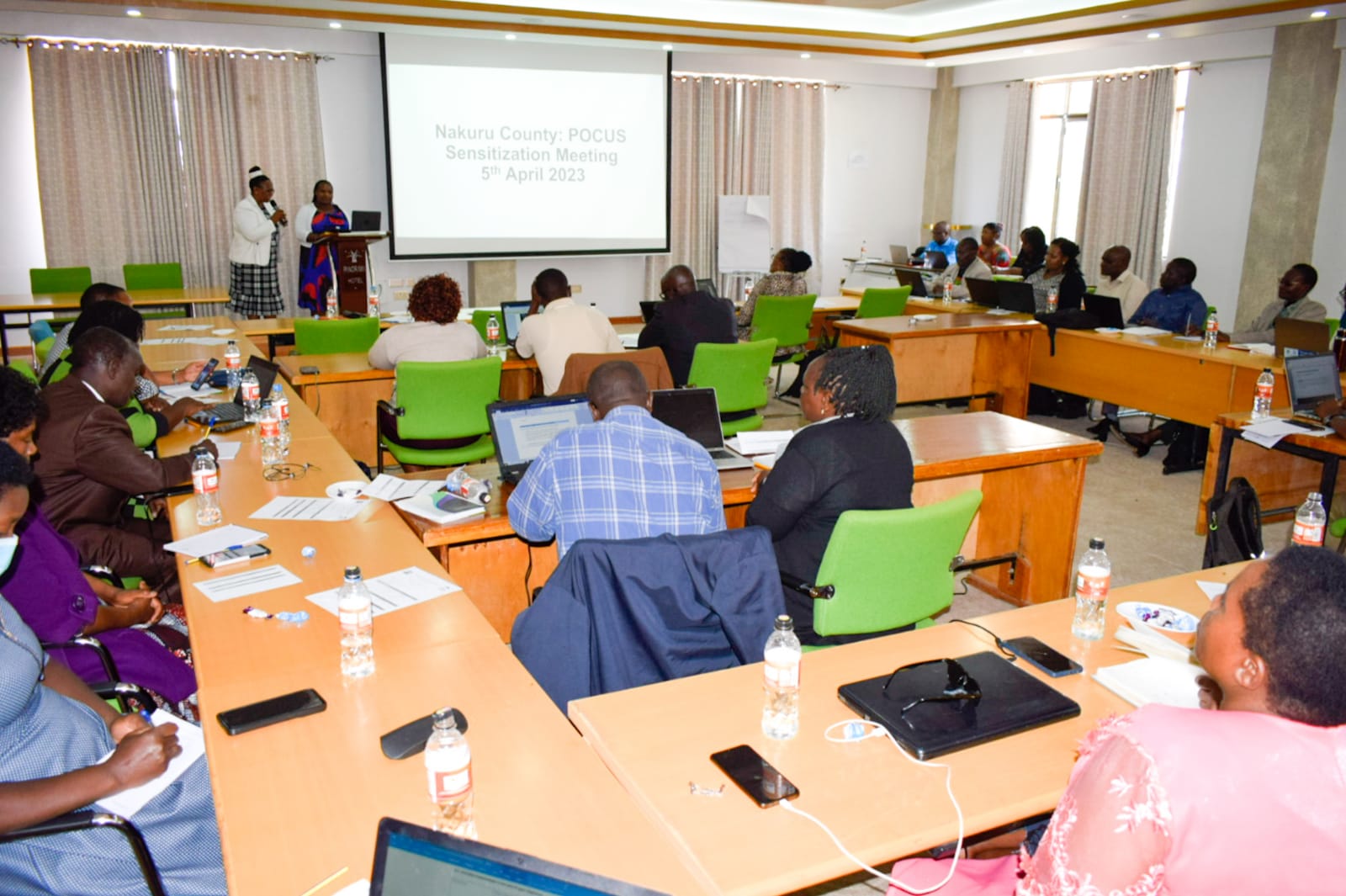 Nakuru County celebrates success of the transforming Health Systems for Universal Care project
Written by Ruth Magak
Nakuru County has made significant strides in improving access to quality healthcare services for its residents through the Transforming Health Systems for Universal Care Project (THS-UCP) and the Primary Healthcare Program.
The County Executive Committee Member for Health, Ms Jacqueline Osoro, today officiated the 2-day review forum with the THS-UCP Project Implementation Team to evaluate and consolidate the project's 5-year outcomes.
During the review forum, Ms Jacqueline Osoro spoke highly of the project's impact on maternal and perinatal deaths, stating that it has enhanced the response to these critical health issues. The project focused on several aspects of healthcare, including improving service delivery, workforce, and health infrastructure.
She also praised the project's contribution to optimizing quality healthcare for the entire population. The collaborative efforts between the county government, the World Bank, and DANIDA have led to significant improvements in the healthcare system in the county, allowing residents to access quality healthcare services without financial constraints.
Some of the integral achievements from the Project include the renovation of the Neissuit dispensary, the provision of delivery beds and kits, assorted equipment to various facilities, and two project vehicles that improved vaccine distribution in hard-to-reach areas.
The County Director for Health Administration and Planning, Dr. Joy Mugambi said the project's success is a testament to the benefits of proper investment in healthcare. She also commended H.E. Governor Susan Kihika's deliberate action to ensure healthcare financing is a priority in the County receiving over 30% of the County budget.
Through collaboration with project partners, several outreach programs were implemented, primary care facilities equipped, and health professionals trained in comprehensive reproductive health courses.
Ms Jacqueline Osoro commended the efforts of the County Reproductive Health Coordinator, Ms Clara Kerich, who was the THS-UCP Project Focal Person.
The success of the THS-UCP project serves as a model for how different stakeholders can collaborate to achieve universal healthcare coverage. The partnership between Nakuru County, the World Bank, and DANIDA has been instrumental in significantly improving the healthcare system in the county, allowing residents to access quality healthcare services and improve their overall well-being.