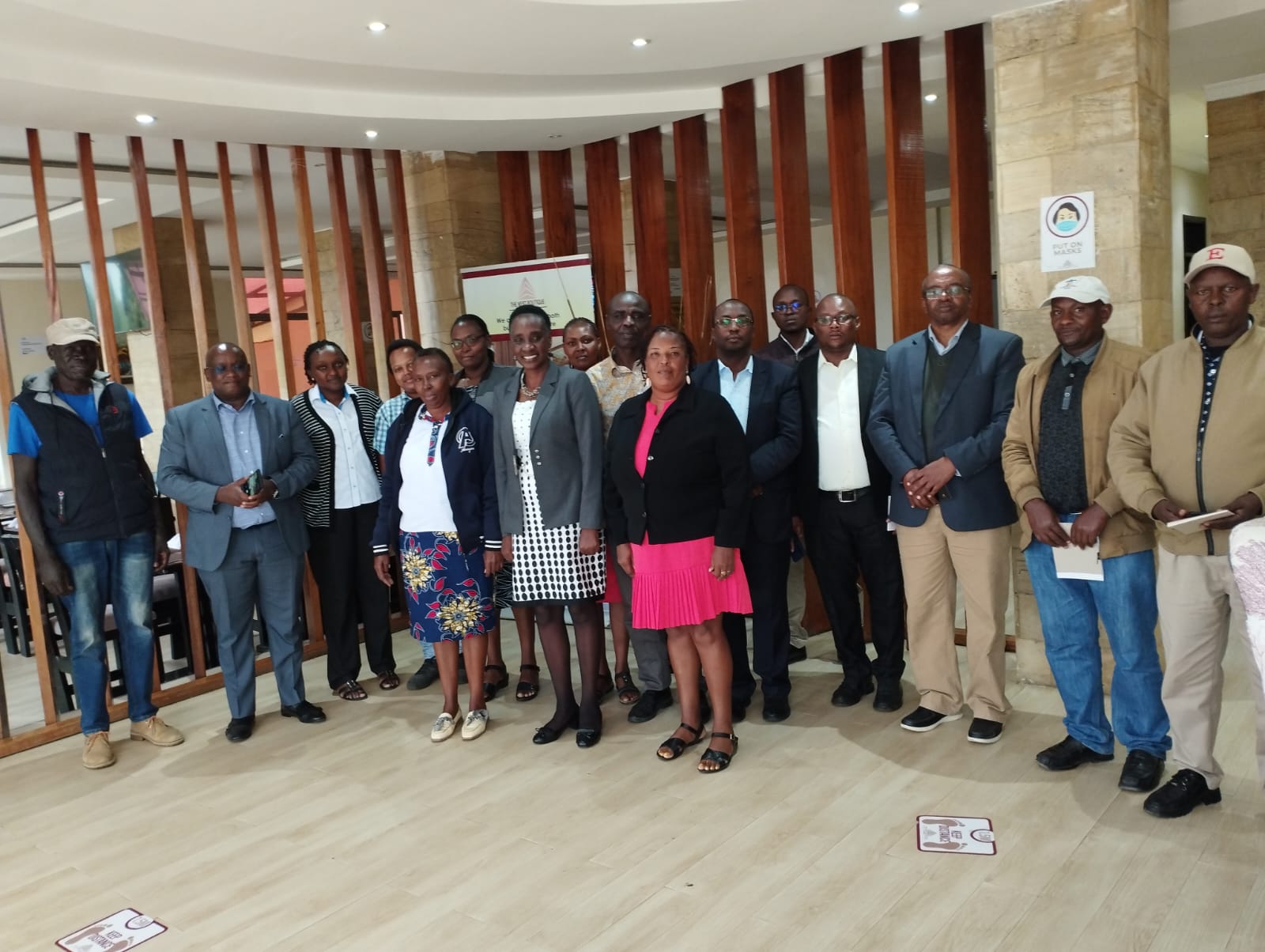 County Government to embrace cooperative model for Affordable Housing
Written by Nancy Naholi
The County Government of Nakuru has encouraged housing stakeholders to embrace the cooperative housing model.
This is a critical component of the Affordable Housing Programme and a key driver to achieving delivery of housing to the residents of Nakuru in line with H.E Governor Susan Kihika's Manifesto.
In this respect, the Department of Land, Physical Planning, Housing and Urban Development has set out to work with internal and external stakeholders in identifying, profiling and negotiating with registered housing cooperatives on the various housing value chain processes with a view to enjoining them in the adoption of a dedicated cooperative housing model that shall help drive this agenda.
"The cooperative housing agenda has the potential of delivering up to 5000 housing units in the next 5 years across Nakuru County".
These were the sentiments of the County's technical officers led by the Chief Officer for Housing and Urban Development Kamau Kuria during a housing dialogue session jointly organised with Akiba Mashinani Trust and Muungano Wa Wanavijiji.
This culminated from a meeting with Muungano Wa Wanavijiji members in February this year when the group sought support from the County Government in fast-tracking approvals for housing development for their members in Baruti Ward, Nakuru-West Sub-county.
The Executive Director of Akiba Mashinani Jane Weru concurred with the sentiments of the County team and confirmed that her organisation had supported Muungano Wa Wanavijiji in accessing funding for members which had enabled them to purchase land and commencing construction of affordable houses in Nakuru County.
She reaffirmed her commitment that Akika Mashinani Trust would seek to enter into a collaboration arrangement with Nakuru County government with a view to ensuring that this model was escalated to other registered cooperatives in Nakuru County.
County Director for Housing, Arch Bernard Maruhi confirmed that the Housing Division has continued to target housing stakeholders at the Subcounty and Ward levels through training and sensitization sessions in the eleven alternative building materials and technology demonstration centres set up in each Sub-county.
This he said would give members of cooperative societies a diverse menu from which to choose in the construction process.
The Ag Director for Cooperatives Josephine Ngandu confirmed that there were 72 active housing cooperatives in Nakuru County and more would be registered and encouraged to adopt the cooperative housing model.
"This will enable members to construct their houses incrementally while at the same time getting support on capacity building from the county government of Nakuru," she remarked