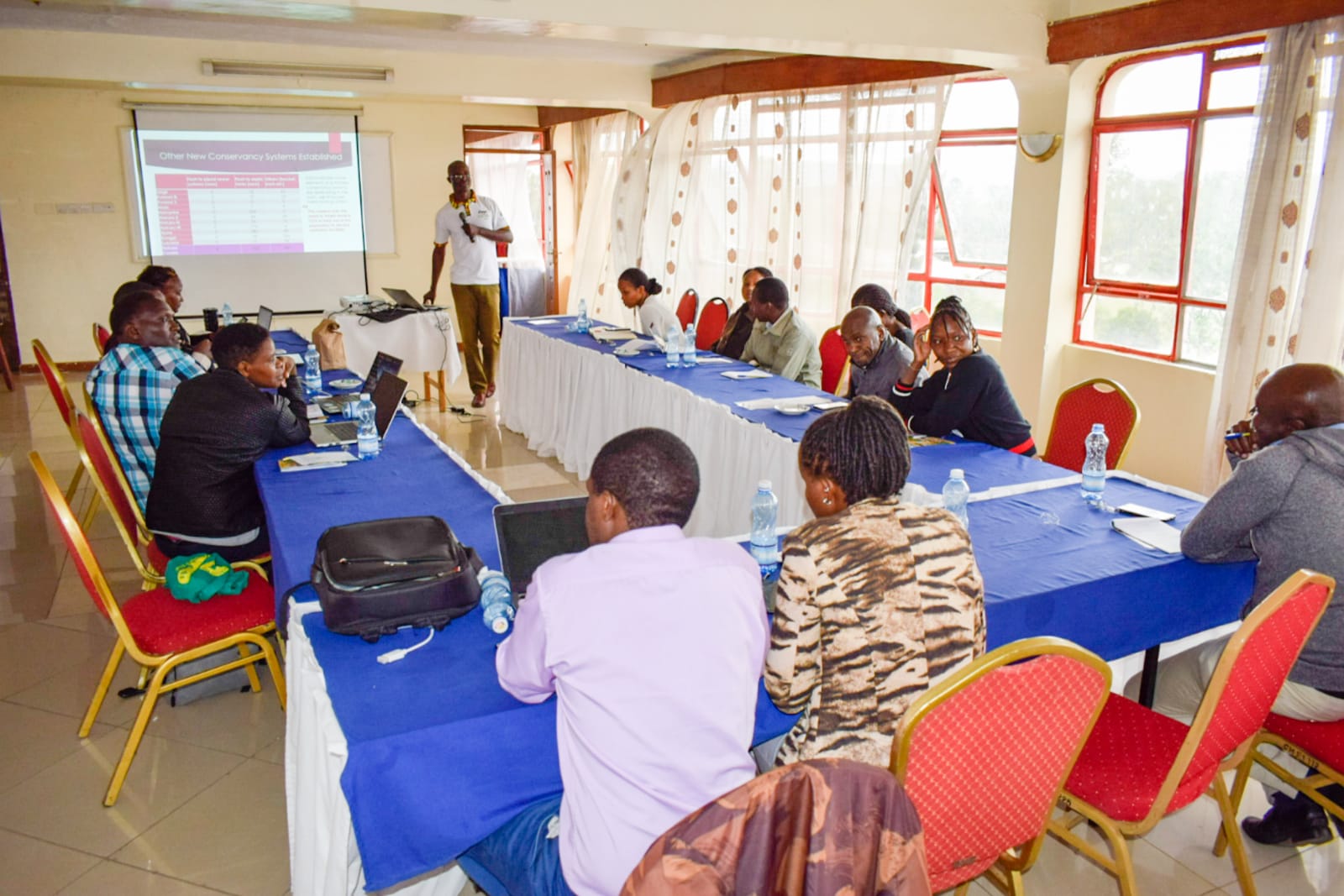 Nakuru County strategize with partners on enhancement of quality health care through WASH program
Written by Ruth Magak
Nakuru County Government in collaboration with WASH (Water, Sanitation and Hygiene) partners held a forum to strategize on how to enhance quality healthcare and sanitation in the County.
During a stakeholders review forum led by Ms Ritah Ochola, the Deputy County Public Health Officer, a focus on improving Community Led Total Sanitation-CLTS and Urban Led Total Sanitation-ULTS was discussed.
This is in addition to increasing linkages of Early Childhood Development (ECD) centres with government provision in health, nutrition, and sanitation and identifying best practices to improve the quality of health in the region.
Ms Ochola reiterated the County's commitment to providing clean drinking water as a critical aspect of health services, especially child healthcare.
"Yes, They Can" WASH stakeholders in the county and USAID Tujenge Jamii will work together to support the review exercise which is critical to track the progress and audit the performance of various stakeholders.
This has been critical in achieving the expected outcomes and highlight possible areas that may need strengthening through developing effective data collection, management, and analysis systems to monitor progress toward achieving WASH targets.
Through collaborations with partners and stakeholders, the County Government aims to achieve sustainable WASH solutions to improve the quality of healthcare and sanitation for community members.
Residents of Nakuru are encouraged to support the WASH initiatives by ensuring proper utilization of water points and maintaining a clean and healthy environment.
Nakuru County Government's engagement with WASH partners is a commendable move towards improving the quality of healthcare and sanitation.
Last month a team from USAID paid a courtesy call the Deputy Governor H.E David Kones led by David Gosney, the Country Director and Deputy Mission Director Berr Ubamadu.
The meeting focused on strengthening the partnership between USAID and Nakuru County on various programs including WASH as well as creating linkages, building new networks and conducting oversight of project activities.