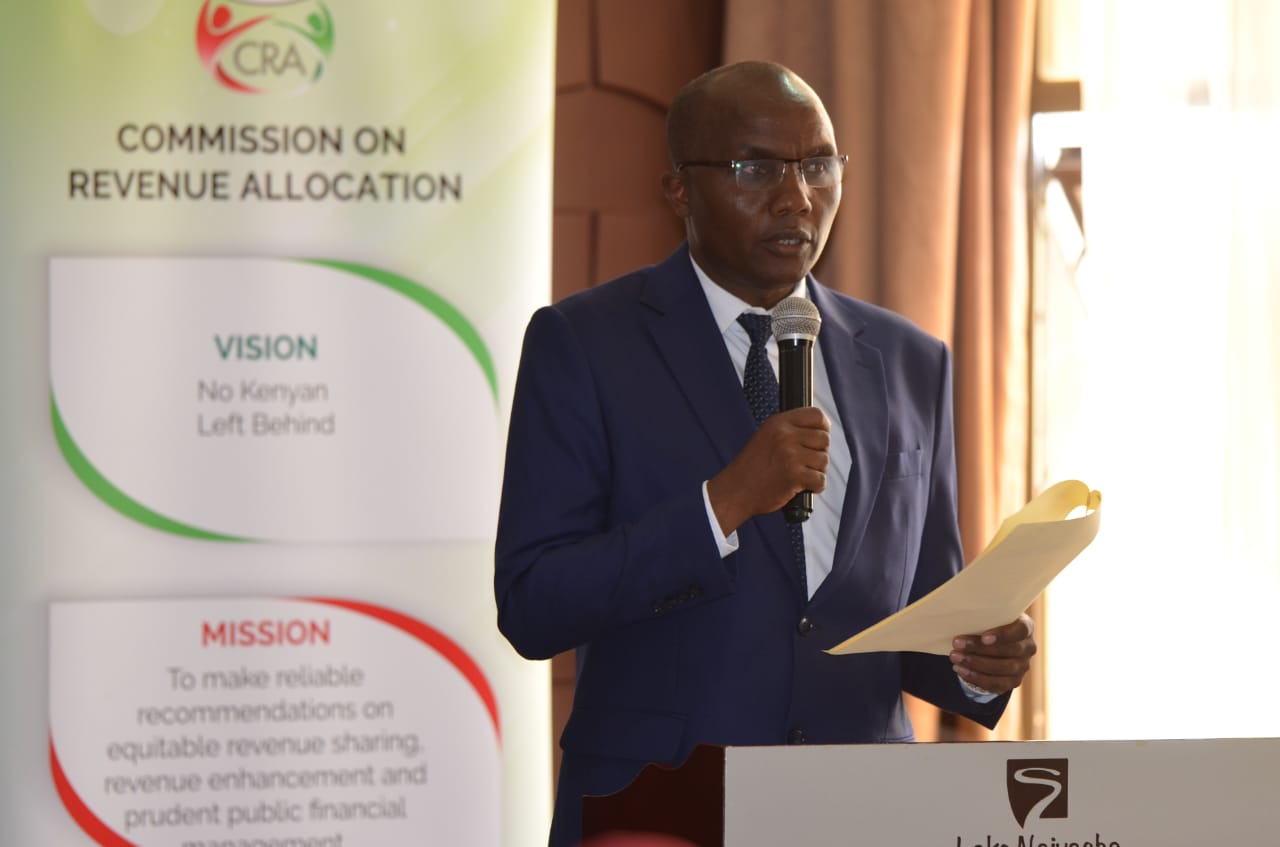 Counties challenged to automate revenue collection streams to reduce pilferage
Written by James Munyua
County Governments have been challenged to raise more own source revenue by doing a complete overhaul of how the funds are collected.
Among the reforms is the automation of revenue streams to remove all the paperwork which will in turn significantly reduce the pilferage of taxpayers' money.
The remarks were made during the opening ceremony of a two-day workshop of County Executive Committee Members (CECM) for Finance and Economic planning from all 47 counties conducted by the Commission of Revenue Allocation (CRA) in Naivasha.
The induction officially opened by H.E Deputy Governor David Kones aims at familiarizing the County Executives most of whom are newly employed on the mandate of the CRA and its implication on financial management.
The Deputy Governor stated that creating awareness of the own source revenue and automation of revenue correction discussion is timely and it is long overdue for counties to have financial autonomy.
Mr Kones further hailed the commission for conducting the workshop noting that it will go a long way in equipping the County Executives for finance and economic planning with necessary skills and knowledge on prudent resource management.
CRA commissioner and Vice Chairperson Koitamet Olekina reiterated the need for the workshop to the newly employed CECMs for Finance to make sure that county resources are managed well.
Koitamet moreover noted that no county government has been able to achieve the revenue collection targets according to a revenue potential survey conducted by the CRA.
"A county like Nairobi which receives Ksh 19 billion from the national government would be lending to the same government if they were able to collect its potential in revenue collection of 68 billion shillings in a financial year," Koitamet noted.
He further noted that if counties were generating enough revenues from within, they would be able to take care of their basic obligations like paying salaries when the treasury is late in the disbursement of the funds and use the transfer from the government for development.
He also hinted at the establishment of an Integrated County Revenue Management System, a platform like IFMIS that will play a key role in improving the revenue collection in the county.
On his part, CRA Chief Executive Officer Mr James Katule said the purpose of the training is to make sure that the County Executives for Finance and Economic Planning who are at the core of resource management and County expenditure are on the same wavelength with the commission.
He added that the people have the sovereignty to decide on what they want in the county through public participation. CECMs, he added, need to have the knowledge and become the ambassadors of advocating for that sovereignty as envisaged in Article 249 of the constitution.