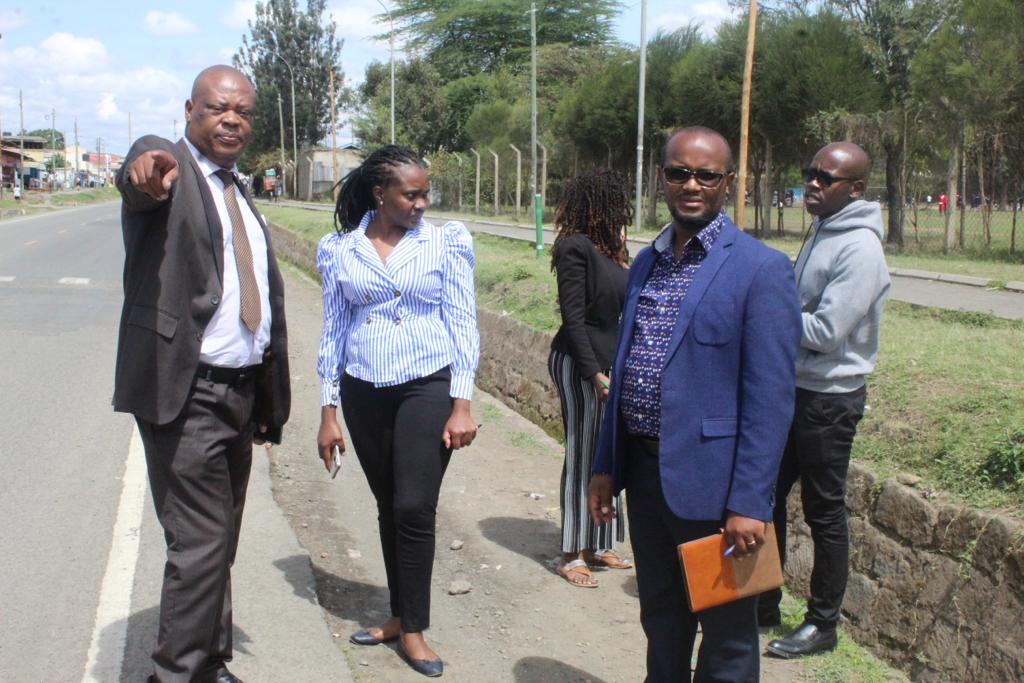 County, NTSA to launch school-zone program road safety for learners in Nakuru
Written by Nancy Kihara
Nakuru County in partnership with the National Transport and Safety Authority (NTSA) is set to launch a safe school zone program aimed at providing a conducive environment for learners using various roads to and from school.
County Executive for Roads and Transport Engineer Michael Kamau together with NTSA Rift Valley Regional Manager Joseph Gichohi today assessed General Kariba Street in Nakuru East Sub-county so as to identify spots where road signs and markings will be installed.
General Kariba Road was selected as the ideal road for the project as it poses a high risk to school-going children from Freehold Primary, Kings Academy, Harambee Khalsa, Kariba Road Primary, Nakuru Christian Center Academy, and Afraha Secondary Schools.
According to NTSA some of the road signs to be installed include, children/pedestrian crossing signs, speed limit signs, and bumps.
Traffic marshalls who assist children crossing the road as they leave and enter school will also be identified and trained by NTSA and later commissioned during the day of the launch which will be held at Freehold Primary School.
Plans are underway to ensure that road safety becomes a compulsory part of the curriculum, especially for those children under the Competency-based curriculum (CBC) to equip them with life skills of road-crossing decisions and improve essential skills through training.
Eng Kamau also visited Crater Primary School where children are prone to accidents on the busy Kabachia road.
As an immediate measure, speed bumps will be put in place on the section of the road next to their school and the earth drain next to the school, covered to create enough space for children to pass.