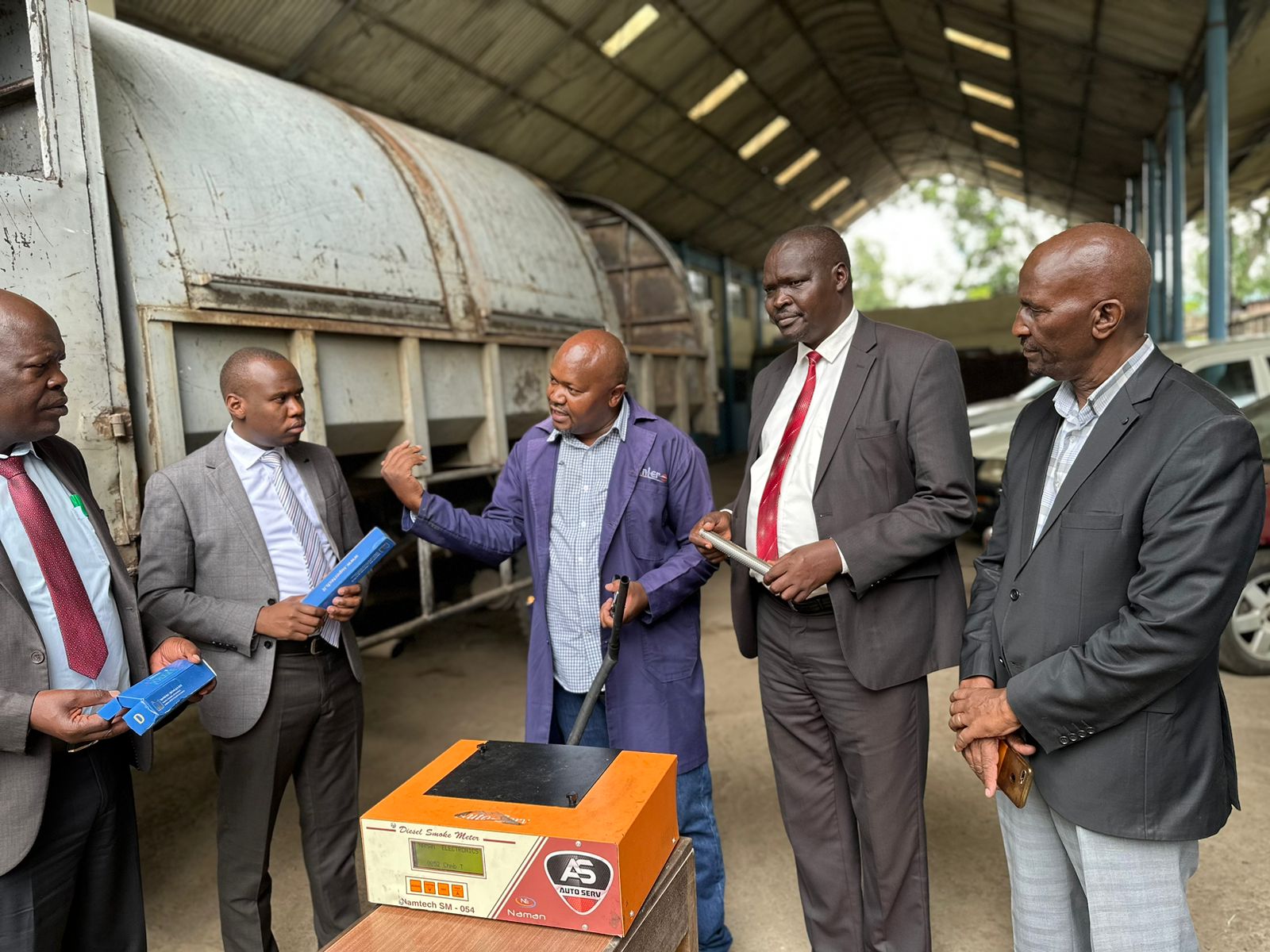 Carbon emissions to reduce as Nakuru county set to adopt environmentally friendly innovation
Written by James Munyua
Nakuru County is seeking to adopt a new technological innovation aimed at reducing carbon emissions in the automobile industry.
Environment, Energy, Natural Resources, and Climate Change Executive, Dr Nelson Maara today led county officials to sample 'Supertech combustion optimizer' from Hunter Realtime Ltd.
The demonstration involved putting a solid immersion device placed inside the fuel tank of selected county vehicles with a hydrocarbon-driven engine to reduce carbon emissions.
The device, which utilizes infrared technology, completely burns hydrocarbons in both petrol and diesel, optimizing combustion and thereby reducing emissions by 80 per cent.
Annually, about 1.6M tonnes of carbon dioxide from vehicles combusting fuel is deposited in Nakuru since we serve as the transit corridor for other counties.
Dr Maara said the technology will help motorists to save on fuel by up to 10 per cent and increase the durability of the vehicle's engine while reducing hydrocarbon emissions for a safe and cleaner environment.
He revealed that the county will collect data and in three months make a decision on the adoption and the escalation of the technology.
He added that bodaboda will be targeted in the first phase of the programme.
Also, the present was Chief Officer, Environment, Energy, Climate Change and Natural Resources Kennedy Barasa.